Week of March 7, 1999
Fuzzy Duck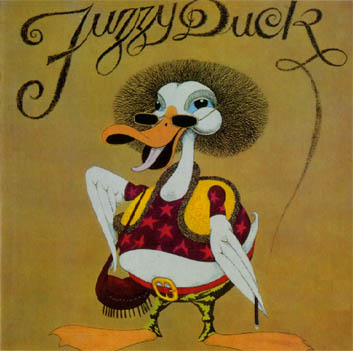 Though the brief career of Fuzzy Duck may only have consisted of one album and two singles the musical history of its various members reads like a "Who's who of rock and roll".
Formed in 1970 and based in North London the original line up consisted of guitarist/vocalist Grahame White, ex-Andromeda, bassist Mick Hawksworth, organist Roy Sharland and ex-Tucky Buzzard drummer Paul Francis. Managed by Gordon Mills, who also managed Tom Jones and Gilbert O'Sullivan, Fuzzy Duck signed to MAM Records, a subsidiary of Decca, and recorded their self-titled debut LP (MAM LP 1005). However just before the album was released White left (later turning up in Capability Brown, Krazy Kat and Jackie Lynton Band) and was replaced by Garth Watt Roy. His first recordings with the band came via the "Double Time Woman"/"Just Look Around You" single (MAM 37) released in August 1971. A second single "Big Brass Band"/"One More Hour"(MAM 51) was released in November 1971 but by the end of the year they decided to go their separate ways.
Garth Watt Roy teamed up with his bassist brother Norman to form the Greatest Show On Earth who released two albums, "Horizons" and "The Going's Easy", for EMI's progressive Harvest label. Since then he's recorded with the likes of East Of Eden, Limey, Marmalade, Steamhammer, Bonnie Tyler, Barbara Dickson, The Barron Knights and was also a founder member of The Q Tips. Mick Hawksworth went on to work with Matthew Fisher before teaming up with Alvin Lee for The Ten Years After LPs "Rocket Fuel" and "Ride On". Drummer Paul Francis went on to work with Tranquillity, Maggie Bell, Mick Ronson, and Chris Spedding and has recently been touring with Steve Harley.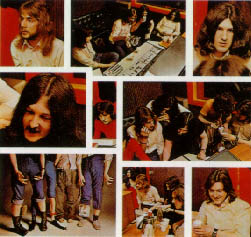 Mark Brennan
Special thanks to Garth Watt Roy
Taken from the CD reissue of "Fuzzy Duck", Repertoire 1993, REP-4352-WP
---