Also visit deeplyvale.com and www.dandelionrecords.co.uk and www.stringdriventhing.com
Home of Ozit - Morpheus Records
and Tractor/The Way We Live
Ozit Morpheus Records is operated by Recordcore Deeply Vale Recordrange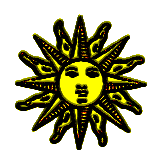 He wasn't just the 5th member of Joy Division
A film about Martin Hannett, record producer, musician, scientific experimenter with sound

Pre-Order Director's Certified Copy, to be despatched 8th April, 2014!

Martin Hannett - Pleasures Of The Unknown - The Book
by Chris Hewitt

Pre-order now - out on 10th April 2014!
---
Tractor/The Way We Live Discography Pictures Biography & Press Articles CD Ordering Details News Ozit Records & Acts Site Map E-mail Credits Guestbook
These pages are administered and maintained by Alex Gitlin. All rights reserved, copyright Ozit-Morpheus 2001.
Special Thanks to Chris Hewitt!