Solo Works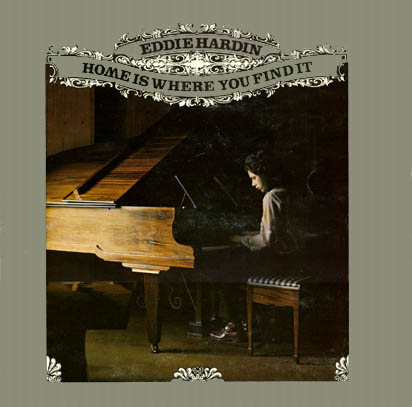 Eddie's first polished and varied solo album from 1971.

After his first stint with Spencer Davis and three albums as Hardin-York, Eddie Hardin cut this solo album utilising Ray Fenwick and Pete York's talents alongside other key session players like Ian Paice and Dee Murray. The opening uptempo and bluesy "Drivin'" leads into a varied set that includes the gentle "Gone Is The Sunshine" and a couple of self-proclaimed McCartneyish tracks in "Let Me Comfort You" and "Sunshine".

Elsewhere we move from the restrained boogie of "Brother We Can Surely Work It Out" to the relaxed vibe of "California Sun", and both sides of the Deram label 1972 issue that Hardin and Fenwick released as Jake. With Hardin in fine voice throughout, this is a good chance to reappraise a talent some may have missed.

Kingsley Abbott, Record Collector 2004
Eddie Hardin has been no stranger to these pages over the years, and a new release from RPM finds him back in the spotlight with the reissue of 1971's Home Is Where You Find It album. Originally released with a band that included fellow Spencer Davis alumni Ray Fenwick and Pete York, plus Dee Murray, Tony Newman, and Deep Purple drummer Ian Paice, the album finds Hardin driving furiously in all his renowned directions.

Tight blues-rock, gentle piano ballads, barrelhouse boogie, a touch of jazz-rock and even a taste of calypso play a part in the proceedings. Excitingly, the bonus tracks also include one album outtake and both sides of the colossally rare single Hardin released under the pseudonym Jake in 1971, "And In The Morning"/"You And Me." The liners compare both to period King Crimson, and it isn't hard to see why.
Jo-Ann Greene, Goldmine, July 2004

Eddie Hardin had been a member of the Spencer Davis Group and made records with fellow Davis bandmate Pete York that were slightly more progressive than that group's recordings. On his first solo album, 1971's "Home Is Where You Find It", Hardin sticks to very traditional singer/songwriter territory, laying down a strong mix of ballads, rockers, and string-laden pop tunes and coming up with something not a million miles away from Elton John territory. There is also a McCartney-esque feel on some of the quieter songs like "Let Me Comfort You." In fact, the record is truly a hidden gem that stacks up well next to the best work by either of those legends. It may lack any hits, but it is fully realized and satisfying. With the help of York and another Davis refugee, Ray Fenwick, who lends some fine guitar work and co-wrote many of the songs, Hardin creates a very intimate and organic sound based around his piano and warm, straightforward vocals. The rockers are fine, "Driving" certainly lives up to its title, and the straight-ahead ballads like "Sunshine" and "We Can Give It a Try" are truly lovely, sounding like the Band with no literary pretensions. Where the record really flies is on songs like "Strange People" and "My Soul's Awoken" when the group is augmented by strings, adding some timely grandeur and drama and lifting the record to a different level. Perhaps best of all is "California Sun," with a unique harpsichord-led arrangement and a sweet as sunshine melody. Eddie Hardin is not a well-known name, but on the strength of "Home Is Where You Find It" he should be. Certainly any fan of Elton John, Paul McCartney, Traffic, or non-soft rock singer/songwriters of the '70s should consider seeking this album out. [In 2004, RPM made it easy to discover the album's charms by reissuing it with the addition of three bonus tracks: both sides of the excellent 1972 single Hardin and Fenwick recorded as Jake and a previously unreleased version of the album's title track, also by Hardin and Fenwick.]

Tim Sendra, All Music Guide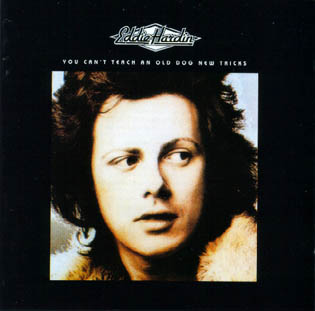 When you can call on the likes of Deep Purple members Ian Paice and Roger Glover, Elton John Band bassist Dee Murray and famed session musicians like B. J. Cole, Mo Foster and Henry Spinetti to help you out on the recording of your second solo LP then you must be one hell of a talent, and keyboardist/vocalist Eddie Hardin is definitely that.
Born on February 9th, 1949 in South London, Hardin's first big break came in 1967 when, aged just 18, he joined the legendary Spencer Davis Group. Dubbed 'the singing keyboard wunderkind', Hardin soon made his presence felt in this mega star-outfit and appeared on the UK hit singles "Time Seller" (No. 30) and "Mr. Second Class" (No. 35). By mid-1968, and with the band's star on the descent, Hardin left with the group's drummer Pete York to form the duo, Hardin & York. Signing to Bell Records, the pair released the album, "Tomorrow Today" and undertook numerous tours of mainland Europe, and in particular Germany, where they regularly filled medium-sized venues and also supported the likes of The Nice and Deep Purple. Two further Hardin & York LPs followed: "Smallest Big Band In The World" (SELL SBLL 136,1970) and "For The World" (DECCA SKL 5095,1971 ) before the pair decided to go their separate ways and pursue solo ventures.
Hardin's solo career kicked off with November 1971's "Driving"/"Where I'm Going To SleepTonight" single "DECCA F13252) which was swiftly followed by the 1972 LP "Home Is Where You Find It" (DECCA TXS 106) and another single, "Why Does Everybody Put Me Down"/"Spend Your Money Honey" (DECCA F13307). He then put his solo attempts on hold when he took part in the 1973 reformation of the Spencer Davis Group where he was again reunited with Pete York. The reunion lasted for just two LP's "Gluggo" and "Living In R Back Street", before the band again split up. Hardin along with York and bassist Charlie McCracken then formed Hardin-York-McCracken and released one critically acclaimed self-titled LP, in 1974, for Vertigo Records (6360622).
Following this, Hardin worked with Roger Glover on "Butterfly Ball" and "Wizards Convention" LPs before again attempting a solo career with the singles "S'Easy"/"Strange Times" (Mercury 6008008) and "Summer Days"/"Seems I'm Always Going To Love You" (GTO GT24) and the album "You Cant Teach An Old Dog New Tricks" (ATTIC LAT 1023). Beetween 1979 and 1981, he led Axispoint, who also featured bassist Charlie McCracken, drummer Rob Townsend and guitarist John 'Charlie' Whitney, and who released two LP's "Axispoint" (RCA PL30039) and "Boast Of The Town" (RCA PL25277). Following the demise of Axispoint, Hardin stayed with RCA for 1982's "Circumstantial Evidence" LP (PL 30101) and then teamed up with Zak Starkey to work on a musical version of "Wind In The Willows" which also featured Donovan and John Entwistle.
Since then, he has released a couple of 'New Age' style albums for Coda Records, "Dawn Til Dusk" (830509, 1986) and "Survival" (834142,1980), overseen the re-issuing of Hardin & York's old recordings and took part in occasional reformations of the Spencer Davis Group. And with plans for a new, more rock-influenced LP, there's no doubt this old dog will be teaching us all a few new tricks in the near future.
Mark Brennan
From the CD reissue of "You Cant Teach An Old Dog New Tricks", Repertoire, 1994, REP 4464 WY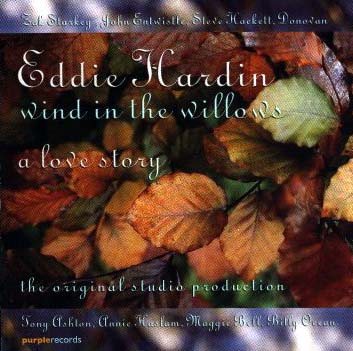 Eddie Hardin's "Wind In The Willows" has now been around in one form or another for over fifteen years, and even as we write, plans are under way for another version - this time as a stage musical. Yet the origins for it date back even further, to the late sixties, when Eddie (still riding high with the Spencer Davis Group which he'd joined in 1967 following the departure of the Winwood brothers) became entranced with the illustrations from the original book.

"The original idea came to me around the time I joined Spencer Davis. I'd always seen the original book as a good basis for a 'musical' and made several half-hearted attempts at getting the songs written, all of which were scrapped. Spencer felt the concept was not in keeping with the band's image at that time!" Despite being a great line-up, the new Spencer Davis Group struggled to re-establish themselves, and, frustrated, Eddie left after just a year to form a keyboard and drum duo with Spencer's drummer Pete York. The progressive rock band Hardin & York debuted in August 1969, and before long was riding high in Germany with hit albums and sold-out tours (a best-of is available through Purple Records and is well recommended for fans of 70s prog rock). The band also supported Deep Purple on several tours, and Eddie got to know them well. So when he found a little spare studio time to cut another "Wind In The Willows" demo, Purple's Ian Paice came down to play drums. The track is included here as a curio. "This is the only one that remains, which I recorded at Olympic studios in Barnes. Ian Paice guested on drums, Dee Murray (at that time he was with Elton John) played bass and Ray Fenwick played guitar". There was also a small brass section, put together, Eddie thinks, by Bobby Keys.

Hardin & York (who had by now been joined by Ray Fenwick) found it difficult to sustain momentum, and in 1973, they teamed up with Spencer Davis once again. Eddie tried to get Davis interested in the "Wind In The Willows" project a second time, but nothing more happened. However, Eddie did get involved in a similar album, "Butterfly Ball", issued by the original Purple Records label in 1974. This album was based around an illustrated book and was being put together by former Deep Purple bassist Roger Glover. Indeed, it was his first big project since quitting Purple in mid-1973. Eddie recalls the events well. "Roger and I were very close at that time, and I'd been offered a film score for a Lee Marvin Western, and Roger had been offered "Butterfly Ball". We agreed on a kind of swap, he's do bits on the film score with me and I'd do bits on the "Ball". Roger had left Purple at that time and was at a loose end, so we got to spend a lot of time together writing and recording."

In the end, the Lee Marvin film got scrapped but the "Butterfly Ball" project was developed into a finished album, an all-star live concert and even an animated cartoon (not to mention place mats and drinks coasters). Eddie co-wrote three of the album tracks including the album single "Love Is All", (which has been reissued several times and even charted in France again in the nineties) although his personal favourite song off the album, "Little Chalk Blue", was originally available only on single. Eddie also played most of the keyboards on the album. Following "The Butterfly Ball", Eddie came up with the "Wizards Convention" album, recorded in London in April 1976. This was a collection of Eddie's songs, all featuring guest vocalists ("singing them far better than I could!" as Eddie puts it) and musicians. A number of Deep Purple players who'd been at the Butterfly Ball concert were again involved, though the recreation periods were long and hard. "I'd bought a large boat around this time and most nights we'd round off with a party on board."

Kingsway Recorders, where they were working, was in the basement of an office block so couldn't be used until after six at night, which proved a blessing. "We had the whole of the day to recover, and on occasions this was very much needed," remembers Eddie. The album lacked an overall "concept" story line, and, although it was issued by a major label, didn't seem to get the support the guest list probably warranted. It has since appeared on CD in full.

Eddie moved on to other projects (including a number of successful new age instrumental albums issued in Japan) and by the end of the seventies started to build himself a recording studio, where he could spend more time working on ideas.

"I had bought this huge 32-roomed mansion in Sunningdale, Berkshire, and obviously the running costs were astronomical, so I installed a commercial studio around 1979." This was Herne Place Studios, and it was to host many famous artists over the next few years - everyone from Queen guitarist Brian May to comedian Jim Davidson.

It was here that "Wind In The Willows" finally began to take shape. Eddie was assisted throughout the two years the writing took by Zak Starkey, who Eddie describes as an "essential catalyst" for the songs. They'd met during a recording session at Tittenhurst Park and although Zak was quite young at the time (only 16 or 17), he was very keen to get on with the project. "He would read chapters of the book and remind me of their theme and the same afternoon I would write a song to complement this."

Zak is of course the son of Ringo Starr but despite his famous father, he managed to successfully forge his own career as a drummer, most notably when he was recruited to join The Who. "I was very much kept on my toes by Zak and his un-waning enthusiasm," remembers Eddie. "Bear in mind, these were his first recordings and I think his playing is superb, he's still my favourite drummer. It was an incredibly creative time for me, and I had the luxury of recording exactly when I wanted, and on most occasions the basic tracks were recorded with just myself on piano and Zak on drums."

The bulk of the music and lyrics completed, Eddie began the task of searching out musician friends to appear on the album. With his many contacts, he was able to recruit a number of talented and famous singers and players. "We sometimes had different singers sing the same song and decided on the best performance later," explained Eddie. "So, for example, on 'I'm Looking Forward To Tomorrow', Maggie Bell, Iris Williams, Billy Ocean and Joe Fagin were all asked to sing it and they'd choose the version which fitted in best.

"It was so hard because they're all wonderful in their own way." Eddie says there still remain a few tracks that weren't used but it would have meant making this first reissue into a boxed set or something. "Wind In The Willows" was finally issued (although Eddie prefers the word "escaped") on album (and cassette!) in Britain in 1985, where in a cheaply put-together sleeve, it received no promotion and went unheard by most rock music fans. However, Eddie was determined to try and make sure the songs and the concept wouldn't be forgotten, and five years after the album had been released, he and Pete York began organising a one-off live performance of Wind In The Willows, which finally took place in Germany at a festival in June 1991. Many of the guests who had appeared on the album were able to appear on stage along with some new additions including former Rainbow singer Graham Bonnet and Deep Purple's Jon Lord (this performance was finally issued on CD in Britain in 1998 [Germany in 1992] and a couple of the live tracks are featured here as a taster).

"We were invited to put a star-studded event together, and "Wind In The Willows" was the obvious one to do, though the arrangements and rehearsals were a nightmare." Although we should point out that to everyone's amazement, Jon Lord turned up every single day for a week to rehearse! Interest in this concert prompted Eddie to dust off the tapes of the original studio album, and these finally make it to CD for the first time here (previously released only on vinyl on the infamous President label - see discography). In addition, a number of tracks which couldn't originally be fitted onto the album have been reinstated. There are also a couple of demos and alternate versions, where the backing tracks were tried with different singers (as explained above).

If we go through the guest list, Steve Hackett is the guitarist with Genesis, but has also had success with a number of solo albums. He'd used Eddie's Herne Place studio to record so they knew one another. Joe Fagin has had a varied career as a singer but is best known for his UK Number 1 hit single performing the theme from a popular British TV serial, "Auf Wiedersehen Pet". He'd been in the studio with Jim Davidson, so Eddie was able to pinch him for a track. He, in turn, duets with his friend Val McKenna, a session singer who has worked with a number of musicians including Rick Wakeman.

Tony Ashton (who Eddie had known for years) brought his inimitable vocal approach to the album. At this time, Tony was working as a jingle writer for TV and radio, having forsaken the life of a full-time rock musician after years on the road - with The Remo Four, Ashton Gardner & Dyke and then Family (a terrific live Ashton Gardner & Dyke show is available on Purple Records).

Chris Thompson, one-time singer with Manfred Mann's Earth Band, had also recorded an album at Herne Place on which Eddie had guested on Hammond - so here Chris returned the compliment.

The album ended with another duet, this time featuring Donovan and Annie Haslam. Donovan was a hugely successful singer-songwriter in the sixties, going on to write film music in the seventies before being encouraged to return to the stage in the early nineties. Annie Haslam was the well-respected singer with Renaissance (to date, already two times around). Both of them had worked at Herne Place, and Eddie had guested on a Renaissance album.

As for the outtakes, as explained earlier, Eddie tried the track "I'm Looking Forward To Tomorrow" a couple of times with different singers. The first was Billy Ocean, who has three Top 5 UK singles to his credit (and lived just round the corner) and then Maggie Bell, former lead singer with Stone The Crows who went on to perform solo (she even had a band including Jon Lord and Ian Paice briefly in 1977). In the end, Eddie used the version with Joe Fagin on the album - so these alternate takes appear here for the very first time.

Eddie also tried a version of the album title track with just Annie Haslam alone singing, included here, while Maggie Bell did the early demo on the CD for a track simply titled, "Maggie's Theme", which there wasn't room for on the final album.

Another singer who didn't manage to make the final album track listing was Denny Laine. The former Moody Blues and Paul McCartney's Wings guitarist tackled "The Life We Left Behind", and his version is now included here. Denny was friends with Maggie Bell and introduced her to Eddie.

The album did take a long time to finish as Eddie admits. "Amidst the moments of creativity there were the longest lunches in living history. One lunch ended the following breakfast time!! We had more fun than should be allowed, which is probably why the whole thing took us a year to complete."

Once they'd finished the album, Eddie and Zak decided to take a trip to the music industry bash at Midem in the South of France to raise interest in the project. All they got out of it was an enormously expensive but memorable party.

This CD ends with a couple of tracks from the 1991 all-star concert mentioned above. These are pieces which again were intended for the studio album but which didn't get recorded at the time. "Fairground Fantasy" is a swirling instrumental which finds Don Airey (former Rainbow keyboard player) and Deep Purple's Jon Lord having some fun together (Airey has now replaced Lord in DP!) "Why Can't We Go Home?" also has a Rainbow connection, featuring, as it does, vocals by their one-time singer Graham Bonnet. The attractive main theme to "Wind In The Willows", again from the live show, brings the CD to a fitting conclusion.

As we write, Eddie is deep in negotiations for a new stage version of the album, which may yet emerge in the way he first envisaged it thirty years ago.

Simon Robinson
From the CD reissue of the original, 1985, studio version of "Wind In The Willows" (Purple Records, PUR 327)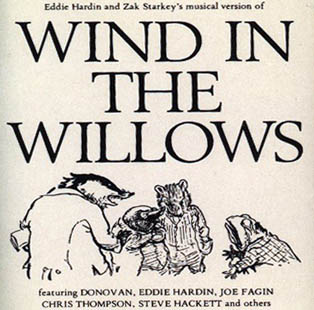 This was a project conceived by the great Eddie Hardin, since 1976. "Wind in the willows" is based on a musical translation of a novel, Eddie Hardin and Zak Starkey started working on it in 1985. With a great list of musicians: Ray Fenwick (guitar), Steve Hackett (guitar), Chris Thompson (guitar, vocals), John Entwistle (bass), Mike O'Donnell (bass), Steve Richardson (bass), Tony Ashton (keyboards, vocals), Don Airey (keyboards), Jon Lord (keyboards), Raphael Ravenscroft (sax), John 'Bimbo' Acock (sax), Pete York (drums), and vocals by: Maggie Bell, Graham Bonnet, Tony Barton, Donovan, Joe Fagin and Val McKenna.
Wind In The Willows - A Rock Concert (1998, Angel Air)
In 1991, there was a live performance at the Zeitfestival Freiburg in Germany, and seven years later, it was released as "Wind In The Willows - A Rock Concert". The great lineup is very similar to the studio version: Ray Fenwick (guitar), Tony Ashton (keyboards, vocals), Don Airey (keyboards), Jon Lord (keyboards), Raphael Ravenscroft (sax), Pete York (drums), and vocals by: Maggie Bell, Graham Bonnet, Donovan, Joe Fagin. This CD release also includes two studio bonus tracks from the original sessions, featuring Denny Laine (song 'The life we left behind') and Billy Ocean.
Thanks to Miguel Terol for the information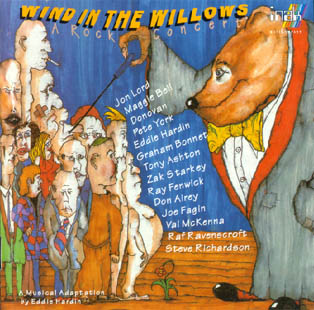 'Wind In The Willows' was originally the brainchild of Eddie Hardin who, in 1967, took on the unenviable task of replacing Steve Winwood in the Spencer Davis Group...
The project was first hatched in 1976 but didn't really get underway until the early 80s when, assisted by son-of-Ringo Zak Starkey, work on a musical translation of Kenneth Graham's famous novel began in earnest. A studio recording of the work was released in the mid-80s but this new CD features a star-studded live concert version from a 1991 performance at the Zeitfestival Freiburg in Germany...
..."star-studded" is used justifiably... those taking part include Jon Lord, Donovan, Maggie Bell, Pete York, Tony Ashton, Graham Bonnet, Don Airey and Joe Fagin. Two bonus tracks, taken from the original studio version feature appearances by Denny Laine and Billy Ocean.
Musicianship doesn't get much better than this. Jon Lord and Don Airey provide some truly mesmerising keyboard passages and the lead-guitar of Ray Fenwick (ex-Spencer Davis Group and Ian Gillan) is mighty impressive throughout - as is the cutting edge sax playing of Raf Ravenscroft (remember his solo on Gerry Rafferty's 'Baker Street').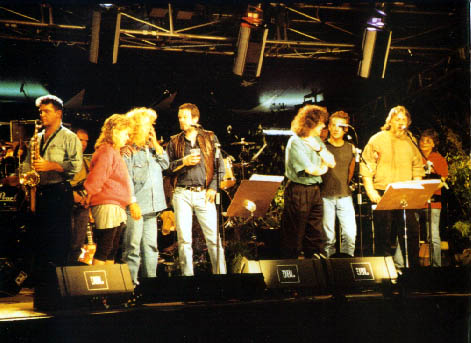 The assembled singers represent some of the finest British vocal talent around with top marks awarded to Maggie Bell... Graham Bonnet... Joe Fagin... Donovan...
All the tracks were written by Eddie Hardin who deserves many plaudits for an inspirational work. Mr. Hardin has certainly not been lost in France in recent years. C'est magnifique!
Mike Neal, Beat Goes On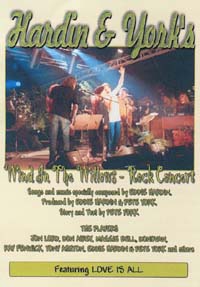 (out on Angel Air Records!)
TRACK LISTING
Wind In The Willows (Main Theme) - Good Morning To You - I've Forgotten How To Smile - Fairground Fantasy - The Wild Wood - The Badger - Looking Forward to Tomorrow - The Life We Left Behind - Badgers Theme - Maggie's Theme - Mr Toad's Theme - Don't Seem Like Progress To Me - Can Dreams Come True - Piper At The Gates Of Dawn - Why Can't We Go Home - Wayfarers All - Wind In The Willows (reprise)

BONUS TRACK: Love Is All

This DVD release is a minor sensation: for the first time in this format, the complete version of Eddie Hardin's musical interpretation of 'Wind In The Willows', performed live on stage for German Television in 1991, and featuring an all-star cast of British performers.

Eddie Hardin replaced Stevie Winwood in the Spencer Davis Group but left that group in 1969 to form a partnership with drummer Peter York. Their duo Hardin & York received great acclaim during a brief but remarkable career.

Hardin then embarked on a solo career and also got involved in session work with the likes of Deep Purple bass player Roger Glover and his 'Butterfly Ball' project. Eddie co-wrote the hit 'Love Is All'. He also worked as a producer for Iris Williams and Mike D'Abo during this period.

The musician credits on this album reads like a "who's who" of British rock and includes Donovan, Tony Ashton, Jon Lord (Deep Purple), Graham Bonnet (Rainbow), Zak Starkey (The Who), Don Airey (Rainbow, Deep Purple), Denny Laine (Moody Blues), Ray Fenwick (Ian Gillan Band, Forcefield), Maggie Bell, and Danny Thompson (Pentangle, John Martyn).
"This has to be one of the best DVDs I have seen for a while, that not only highlights a superb piece of work by Eddie Hardin & Pete York but also by their cast of thousands (well, riot really!) including Jon Lord, Don Airey, Maggie Bell and the late Tony Ashton. It was recorded live in Germany in '91 and has British comedian Tony Barton narrating.

Classic rock fans of all genres will love the superb musicianship - especially in the keyboard area - and some great vocal work, too, by Graham Bonnet and Joe Fagin… not to forget Maggie Bell!"

Hardin & York "Wind In The Willows - Rock Concert" DVD review
A new one from the recently launched DVD section of Angel Air: Angel Air Waves.

Pete York was, and is, the drummer with the Spencer Davis Group, and Eddie Hardin is the keyboard player who took over in the band when Steve Winwood left to form Traffic.

During the early 70s, Hardin wrote and recorded a musical version of Kenneth Grahame's Wind In The Willows, inviting musician friends to contribute. An impressive line-up was secured for this live concert, filmed in Germany in 1991, including ex-Rainbow frontman Graham Bonnet and Stone The Crows singer Maggie Bell on vocals; Deep Purple's Jon Lord and Rainbow's Don Airey on keyboards; Raf Ravenscroft, who brought Gerry Rafferty's "Baker Street" to life, on saxophone; Ray Fenwick (Ian Gillan Band) on guitar; and Ringo's son Zak Starkey, on drums.

As with most things technical that Germans undertake, the recording is second to none, and is a remarkable souvenir of this extraordinary project. Some songs are overlong (well, they were written in the 70s) but the class of the writing more than makes up for any ponderousness, and any project that can get Bonnet and Bell on the same stage, singing the same song (Looking Forward To Tomorrow) is alright in my book.

Anyone who watched children's television during the 70s will recognise the bonus track, Butterfly Ball, which Hardin co-wrote with Deep Purple's Roger Glover; the cast sings along to the visuals of the original animation.

Visit the web site at www.angelair.co.uk


In 1967, the successful R&B combo the Spencer Davis Group lost their key member Stevie Winwood who went on to form Traffic. He was replaced by the then completely unknown Eddie Hardin.
Straight out of school and only 18 years old Eddie was already showing signs of becoming a true master off mighty Hammond organ. He had a strong and bluesy voice, and he could also write good songs. A brief spell with the Mod group, The Wild Uncertainty, had produced the impressive single "Man With Money". It seemed destined that Eddie Hardin would not only fill out the empty hole left by Winwood but also create a completely new image for Spencer Davis and his cohorts. Their first album featuring Eddie Hardin was titled "With Their New Face On". There was also a string of brilliant and innovative singles such as 'Mr. Second Class' and 'Time Seller' which became huge hits, particularly on the Continent. Following, this, however, there were disagreements of various kinds and it wasn't long before Eddie had left the group along with drummer Peter York.
They both embarked on a year or so of working separately as session musicians, playing in lesser known line-ups and for Eddie's part, writing songs, before getting together again to form organ/drums duo Hardin & York - billed as "The World's Smallest Big Band".
Hardin & York were darlings with the press overnight. To those who refused to believe in the idea of an organ/drum duo the advice would quite simply be, "hearing is believing". Perhaps the most incredible thing was that all this sound, though it obviously grew out of very high musicianship, was completely rid of empty flamboyance and the tendency to overstate.
Peter York was a jazz drummer, heavily into Buddy Rich. Eddie Hardin also had an affinity for jazz but furthermore had a background in classical music. Obviously, they complimented each other well.
From the outset, Hardin and York were destined to become press pets, a musicians' act - and wildly popular on the Continent, where they scored a number of huge hits and toured large venues. During their brief but immensely successful career is a duo (1969-71), they recorded three magnificent studio albums: "Tomorrow Today", "The World's Smallest Big Band" and "For The World". Since then a compact disc of live performances and unreleased demos has been released under the title, "Live in Europe".
Both Eddie and Pete embarked on solo projects during 1971. Eddie Hardin released a solo album in 1972, "Home Is Where You Find It", but they were soon seen working together again in the reformed Spencer Davis Group. After that lineup folded, Pete York was particularly active and successful as a studio musician. He moved to the Continent and worked several years for German television as a creative manager.
Eddie Hardin got involved with ex-Deep Purple bass player Roger Glover and his "Butterfly Ball" project. Eddie co-wrote "Love is all", the beautiful song which went hand in hand with an equally charming cartoon and became a huge hit all over the world. At one time it was the best-selling record in Holland ever, and went recently re-released it became a huge hit in France. The song is presented here in the form of a rare demo!
Eddie also wrote and produced the first "Wizards Convention" album and worked as a producer for Iris Williams and Mike D'Abo. A number of highly successful solo albums in the New Age genre established his name in Japan during the 1980s, where he also released the "Wizards Convention 2" album in 1995 (now available in the rest of the world as SJPCD009). He currently lives in France. Still active is a composer, keyboard player and singer he has written a musical score for "The Wind In The Willows", which was broadcast by German television in the '80s.
This current release, recorded in 1982, is Eddie Hardin's second solo album. Eddie chose to make an album in perhaps the most difficult of styles. Like some of Paul McCartney's solo efforts (and there is certainly a McCartney inspiration here) this is in album with the words "recorded at home" written all over it. Luckily Eddie was more or less living in a recording studio at the time, so the sound quality is perfect. However, there's an intense "living room" atmosphere about this record which - along with its highly demanding "less is more" attitude, its precision in playing and arranging - makes it stand out.
Paul McCartney started the ball rolling in this department and there certainly are lots of fine gems to be found hiding on his solo records. However, none of his albums are as consistent and artistically successful as Eddie Hardin's "Circumstantial Evidence". No wonder this is Eddie's own favourite among all the LPs he has made!
Claes Johansen

Eddie Hardin
Circumstantial Evidence
Angel Air SJPCD 024 (55:24)
Wind In The Willows (A Rock Concert)
Angel Air SJPCD 019 (75:53)
Two more albums from the vaults of the former Spencer Davis and Hardin & York pianist/vocalist, Eddie Hardin, kicking off with a once-more reissued solo album recorded back in 1981.

Circumstantial Evidence features a mix of sounds, with 'Little Teaser' hinting at reggae and 'Maybe I'm Amazed' leaning towards the soft-rock stylings of Chicago. 'That's What The Lady Said' is a simple funky rocker with Maggie Bell-like vocals from Kim Goody. An enjoyable and listenable album, with guest appearances from Ray Fenwick and Mo Foster ensuring some melodic rock credentials, there are also bonus tracks featuring Deep Purple bassist Roger Glover (on drums!) - furthering their partnership from the Butterfly Ball and Wizards Convention concept albums. The demo of the former's 'Love Is All' is intriguing and makes for an essential addition for collectors.

The second disc is a live concert staged for German TV of an early 80s adaptation of the novel of the same name by Hardin. The rock opera features an all-star cast and is a joy to behold. Besides the storyline (itself one of the great books of the 20th Century), just to hear Maggie Bell, Jon Lord, Don Airey and Graham Bonnet on stage together is marvellous. Add in the late Tony Ashton, Joe Fagin and Zak Starkey among a host of others and you've got a winner.

Then there's the usual Angel Air sleevenotes and bonus cuts, making the CD essential both to fans and those who enjoy eclectic, energetic rock with a progressive bent.

Joe Geesin
Record Collector, April 2002

Eddie Hardin recalls:
"This is basically an album that was first recorded in my own home studio, and it's really about loves won and lost. I included songs which I loved from my youth as well as bonus tracks featuring Roger Glover. At this point in time, Roger and I intended to form a band together, along with Henry Spinetti; sadly this never happened.
All I can say is that it is my favourite recording, thanks as ever to my friend and engineer John Acock.
I would like to dedicate the album to Mike and Sue, my friends then, and, indeed, now.
An interesting anecdote is that the opera singer Kiri Te Kanawa came to my studio whilst I was in the middle of the recordings and told me she thought I showed some promise!!!
Here is a little further information about some of the people involved with the project:
Rob Townsend came from Family. I had met him via Charlie Whitney, who wrote the classic song "Burlesque".
My involvement with Roger Glover grew over years of touring with Deep Purple/Hardin & York. The song 'Love Is All' came to fruitions after... now this gets complicated! I was offered the job to write the score for a Lee Marvin Western film at the same time as Roger was offered to write the score for "Butterfly Ball". We decided to help each other on both projects. The Lee Marvin film fell through, though "Butterfly Ball" continued. I had a song, not called "Love is all" at the time, though featuring the same melody, which I had proposed for an SDG single. However, Spencer Davis didn't like it. Contrary to what anyone says, the song was there! I played it, long before it became "Love is all", for guitarist Ray Fenwick, so anyone can check with him. The song was written in Dulwich and crafted over the phone with Roger who then lived in Farnham in a house called Prentice Wood; we actually discussed lyric changes over the telephone!
Roger Glover added bits of lyrics mostly drawn from the original book, and I think maybe the middle instrumental solo. However, it does not sound like a Deep Purple song, does it!
I'll not deny there is a certain 'feel' on this current LP reminiscent of some of Paul McCartney's solo efforts. I have always been a great fan of his and had some contact with him during the time that The Monkees first came to Britain. Spencer Davis and I visited McCartney and his home in St. John's Wood, Cavendish Avenue to be precise, with the view to him producing the Spencer Davis Group. We later went to Abbey Road at the time of Wings recording Red Rose Speedway. Weeks went by after which McCartney rang me and asked if I could tell Spencer he was willing to produce us. However by this time we had disbanded!
Roger Glover and I still talk, and I would like to think we are still as close as we were.
Anyway, I thank all my friends and musicians who helped me through this first album at home. Special thanks to Raymondo Le Guitar."
Eddie Hardin, France

Now this is how to handle a reissue. Copious sleeve notes, along with comments on every track, plus plenty of bonus songs. Originally this was released in 1982, and was Eddie's second solo album. It has to be said that out of the sixteen songs on show, six are non-original and of these three are Beatles'. But it is down to how the album sounds, not who wrote them, even though Eddie is known as a songwriter. Going totally arse about face, I must say that the closer, "Resurrection Shuffle", is stonking, far better than the original. Eddie has quite a soulful voice, full of emotion although on this he comes across as a rocking Joe Cocker. Unfortunately, the worst song on the album is also the one for which he is probably best known, namely "Love Is All". It is here in its original demo form, with music provided by Eddie and Roger Glover, with four lead vocalists, Ronnie James Dio, Eddie, Roger and Mickey Lee Soule... Eddie is a great singer and I am sure that anyone who just wants to hear good music, whether it is fashionable or not, will enjoy this.
Feedback

Eddie's brand new album, recorded with Ray Fenwick and assorted other musicians, and produced by John Acock, is now available from our Shop!
Tracks:
1. The Listening Bank
2. Songs For You
3. When The Going Gets Tough
4. The Party's Over
5. Who Would Believe That We Could Fall
6. Can't Get Along With You
7. Red Nose City
8. Situations
9. Now Or Never
10. Caribbean Nights
11. Wait 'Til Summer
12. Tell Me I'm A Friend
13. Roundabout
14. Close The Door
15. Just Passing Through



Dawn Til Dusk
Amazon.com Customer Review

Relaxing piano music for meditation, travelling, dinners...

I first heard Eddie Hardin's "Endless Dream" on a new-age relaxation video where this beautiful piece of music was coupled with images of a sunrise on the river Thames. The whole album is just beautiful, very relaxing to listen to, evoking many emotions. I like to listen to it in the car when I'm travelling through the forest or when I'm having a quiet dinner with friends.

A music fan from Melbourne, Australia

Survival