The Fall - Live At Deeply Vale 1978
Record Collector, October 2005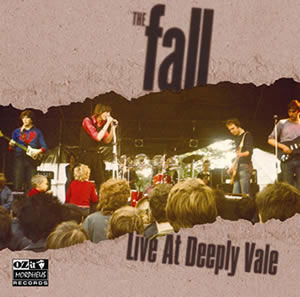 In the days before the festival experience had corporate sponsorship and was simply another line on a teenager's to do list between ASBO and gap year, it was all local and about the music, man. In fact the only ones that travelled to them were the absolute fringes of society - an outsider's day out.

So when beardy Steve Hillage headlined this festival in Rochdale in 1978, he was exactly the act that punters would flock to - acknowledging that in the real world [i.e. outside the two square miles where the rock journos worked in London] a far higher percentage of punks were old hippies than ever let on.

Not that there has ever been any facial hair on one of the other main acts on the bill [well, alright, one-time Fall drummer Mike Leigh had a dodgy 'tache but he lasted three seconds], but this suitably primitive Deeply Vale recording has enough Smithsonian charm to carry it through.