"The Abba to Zappa of Captain Beefheart and his Magic Band in the early to mid-1970s"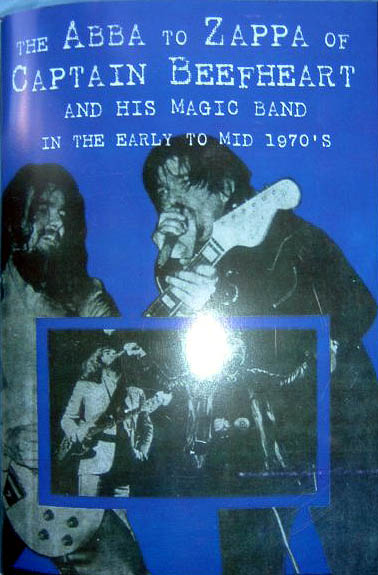 by Jeff Watts
ISBN: 0954931203
An 80-page Limited Edition Book - each book hand-numbered with the copy no.

A most comprehensive analysis of writings on Captain Beefheart in the 1970s, plus The Magic Band, and a section on Beefheart and Zappa's relationship and a small section on Zappa in the early 1970s - together with great photos and Beefheart and Zappa influenced artwork - put together by author Jeff Watts in the style of a 70s underground magazine and printed on high quality paper to repro the artwork and finished in a stiff card colour cover.

Retail Price around £16

Available from distributors now - whilst stocks last - order what you need as this is a limited run!