Week of February 24, 2008
Edwards Hand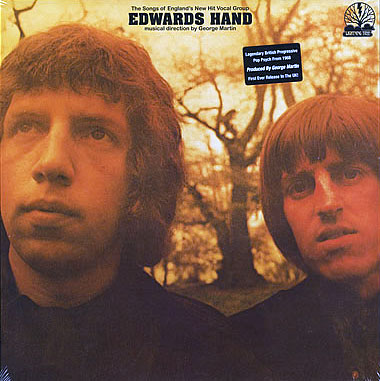 Personnel incl:
Rod Edwards - Vocals, Guitar, Keyboards
Roger Hand - Guitar, Vocals

Albums:
Stranded (RCA SF 8154) 1971
Rainshine (Regal Zonophone SRZA 8513) 1973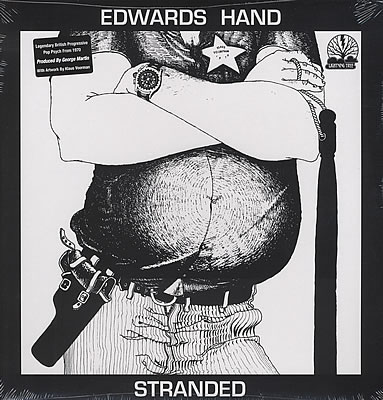 Formerly known as Picadilly Line, Edwards Hand is a musical group formed by Englishmen Rod Edwards (keyboard and vocals) and Roger Hand (acoustic guitar and vocals). After a 1968 album released under their former name, in 1969 Edwards Hand released an eponymous album produced by George Martin who, taking a break from working on The Beatles' "White Album", described their music as 'exceptional'. The online CD vendors Freak Emporium (UK) and Forced Exposure (US) have compared it to certain works by Kaleidoscope and Fairfield Parlour.

Here you will find plenty of dreamy vocal harmonies & elaborate electric & acoustic arrangements very much of the era; the CD reissue includes 4 bonus tracks taken from a 1968 acetate. Recorded in stereo at the EMI studios in St.John's Wood, London, the album was released in the United States on vinyl and cassette by GRT Records of Sunset Boulevard, Los Angeles, California. The cover art is a golden autumnal scene featuring two faces, presumably those of Rod Edwards and Roger Hand, with a tree in the background. All songs were written by Edwards and Hand except 'If I thought You'd Ever Change Your Mind' by John Cameron.

A further album, "Stranded", came in 1970. Also produced by Martin, for this they were backed by James Litherland on electric guitar, former Tornados drummer Clem Cattini and John Wetton - who was later to find fame with King Crimson and Asia - playing bass. Forced Exposure and Freak Emporium describe "Stranded" as "…a superb blend of styles that is very hard to categorise. Short West Coast-influenced rock tracks sit alongside all-out progressive anglophile pop symphonies that at times utilise the kind of 'everything including the kitchen sink' tactics employed by Brian Wilson."

On this album, the band attempted to create a harder & more progressive sound than before, with the 2nd half of the album being effectively a concept of alienation and isolation, covered in the title track and the 12-minute epic, 'Death Of A Man'. Recorded at London's Morgan Studios and released on RCA Victor, the original cover art was a black and white drawing of a sheriff's rotund stomach produced by Klaus Voormann (famous for designing the cover of The Beatles' album "Revolver"). The drawing referred to a track about one of America's racist policemen, Sheriff Myras Lincola, which was banned in the USA. A new cover was produced, this time a photograph of a hand, fingers splayed, beneath the Stars and Stripes. All songs were written by Edwards and Hand.

Their final album, "Rainshine", was produced by Martin in 1971 but, rejected by the band's RCA Victor label, was not released until it was picked up by Regal Zonophone Records in 1973. For this album, the line-up included Americans Les Brown Jr. and David Dowd as well as Harry Reynolds on vibraphone and bass.
Based on articles on the Wikipedia, eil.com, Forced Exposure sites.
Discography and personnel data taken from The Tapestry of Delights - The Comprehensive Guide to British Music of the Beat, R&B, Psychedelic and Progressive Eras 1963-1976, Vernon Joynson
ISBN 1 899855 04 1
---