Week of November 7, 1999
Three Man Army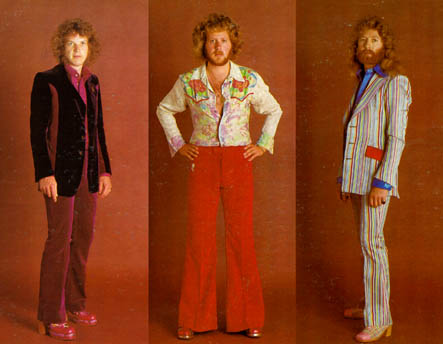 Once brothers Adrian (g, voc) and Paul Gurvitz (b) had disbanded their trio, Gun, they rushed immediately, with former Spooky Tooth drummer Mike Kellie by their side, into a new heavy rock adventure - a project, which proved to be well ahead of its time. Three Man Army made their debut in 1971 on "A Third Of A Lifetime" with Buddy Miles (dr, org, b) as a famous guest star. The "in every way easily written material made people sit up and take notice, above all, because of the excellent rhythm craft" (Sounds) and shaped the most dramatic hard rock sound of highest caliber. Three Man Army were elevated up to the level of cult stars on the British underground circuit. The well-in-demand session drummer, Tony Newman, was recruited for the recording of "Three Man Army" and "Three Man Army II" in 1973. Previously, Newman garnered experience and reputation on the rock scene with Jeff Beck, David Bowie and Chris Spedding, as well as having been a member of May Blitz.
On their second outing, this British band sounded rougher and bluesier than on their debut, which sparked frequent comparisons to Cream and Grand Funk Railroad. Centre-stage was Adrian Gurvitz, a true guitar wizard, whose intricate, hard-driving solos had gained notoriety since his days with Gun, aided and abetted by the heavy, precise rhythm section. Yet proper commercial success continued to elude them. The band was often praised for their tight and professional live performances, yet, at the end of the day, none of their records had made it into the charts. The last crack at big time was attempted in 1974, with the release of "Mahesha" - alas, it was sadly igonred by the public.
As a result, the Gurvitz brothers abandoned this project altogether, and instead embarked on yet another venture, the brand new Baker Gurvitz Army, featuring legendary Cream drummer Ginger Baker. Later, the duo also played on two records by ex-Moody Blues drummer Graeme Edge, in the mid-70s: "Paradise Ballroom" and "Kick Off Your Muddy Boots". Later still, Adrian Gurvitz released two solo albums in 1979 and 1980, "Sweet Vendetta" and "Il Assanio", and one in 1982, for Micky Most's RAK label, "Classic". "Sweet Vendetta" featured a softer side of Adrian, with the slickly produced, mellow funky soul, in the style of later Average White Band, whereas "Classic" sounded as though things had gone all wrong…
Drummer Tony Newman returned to work once again with David Bowie; he also played with Ollie Halsall's Boxer, and participated in the recording of albums by such notable pop and rock luminaries as Joan Armatrading, T.Rex, Shakin' Stevens, Kevin Ayers and Lee Clayton - all on the session basis.

Taken from the CD liner notes to "Mahesha" (1990, Repertoire Records, RR4057-C)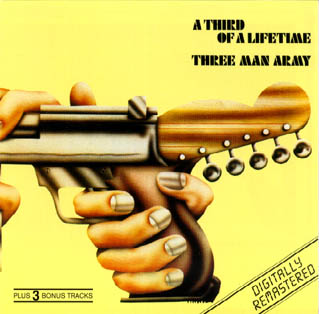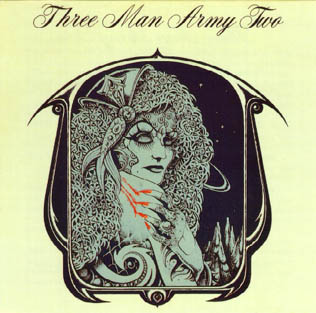 Personnel:
Adrian Gurvitz - Guitar
Paul Gurvitz - Guitar, Vocals
Mike Kellie - Drums
Buddy Miles - Drums
Brian Parrish - Guitar
Tony Newman - Drums
Peter Robinson - Piano
Ruby James - Vocals
Doris Troy - Vocals
Albums:
A Third Of A Lifetime (Pegasus PEG 3) 1971 R1
Three Man Army (Reprise K 44254) 1973 SC
Three Man Army 2 (Reprise K 54015) 1974 R1
Mahesha (Polydor 2310 241) 1974

NB: A Third Of A Lifetime reissued on CD (Repertoire REP 4071-WZ) in 1991 and Three Man Army 2 reisused on CD (Repertoire GTR011) in 1991.
45s:
What's Your Name/Travellin' (Pegasus PGS 1) 1972
Polecat Woman/Take Me Down From The Mountain (Reprise K 14292) 1974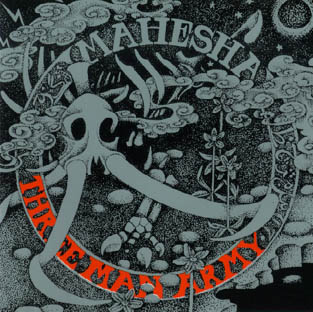 The Gurvitz brothers had earlier played in Gun and Baker Gurvitz Army and Adrian Gurvitz also made solo recordings.

Buddy Miles was an American artist, who made several recordings with his own band. Tony Newman also made solo recordings and Doris Troy was born in New York City as Doris Payne on 6 January 1937. Vocalist and songwriter, she made several solo albums and singles. She also sang backing vocals on Pink Floyd's Dark Side Of The Moon.
Taken from The Tapestry of Delights - The Comprehensive Guide to British Music of the Beat, R&B, Psychedelic and Progressive Eras 1963-1976, Vernon Joynson
ISBN 1 899855 04 1
---