Week of June 3, 2001
Il Rovescio Della Medaglia
Enzo Vita - guitars
Pino Ballarini - vocals, flute
Stefano Urso - bass
Gino Campoli - drums
Franco Di Sabbatino - keyboards
Luis Enriquez Bacalov - keyboards
Albums
La Bibbia 1971 RCA PSL 10521
Io Come Io 1972 RCA PSL 10545
Contaminazione 1973 RCA DPSL 10593
Contamination 1975 RCA TPL1 1049
CD Reissues
La Bibbia RCA ND74112, 1989
Io Come Io RCA 74321-22082.2, 1994 (limited edition)
Contaminazione RCA ND 74511, 1990 (ERC 32010 in Japan, 1989)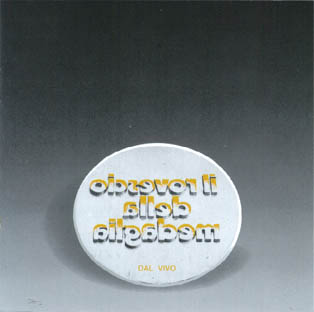 The masters of Italian progressive hard rock formed in Rome in 1971. 'La Bibbia' (1971) was a furiously violent but still astonishingly intelligent work. With simple but clever effects on percussion, bass and electric guitar, "Il Nulla" rose from silence to X-rated brute instrumental force, announcing the coming of "La Creazione". "Sodoma E Gomorra" contains the most perverted heavy guitar riffs you are likely to hear. On the longest track, "Il Giudizio", there is even one section where the electric guitar and bass perform a fugue-like section. This is a very entertaining album.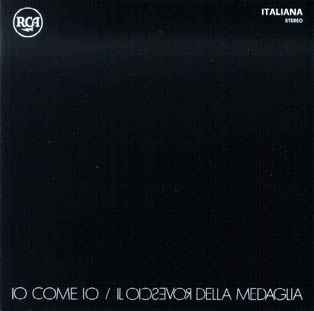 'Io Come Io' (1972) was an ever better work with crisper production. The interplay between wah-wah guitar and fuzz bass all over the place is simply incredible. The slightly baroque melody lines (like those of J.S.Bach) are played with such force, you would hardly recognise these classical sources. This may be the best hard rock or heavy progressive album to come out of Italy, but perhaps it should be disqualified due to the criminally short running time of just 29 minutes.
The classical influence behind RDM became evident even to the most dilettante listeners on 'Contaminazione' (1973). Compared to the previous albums, this is a soft-rock album, vaguely based on parts of J.S.Bach's harpsichord pieces. RDM had also expanded with the addition of keyboard player Franco Di Sabbatino. Their collaborator, Luis Enriquez Bacalov, having used New Trolls as 'guinea pigs' on 'Concerto Grosso No. 1', came up here with one of the world's best orchestral arrangements to grace a rock group's performance. This is indeed an incredibly difficult musical combination - no British rock group managed a consistently convincing album of this type, during the classic progressive rock era there between 1969 and 1973.

All three albums by RDM are strongly recommended and deserve much greater international recognition.
Taken from Scented Gardens of the Mind - A guide to the Golden Era of Progressive Rock (1968-1980) in more than 20 European Countries, by Dag Erik Asbjørnsen, Borderline Productions, ISBN 1-899855-12-2
---