Week of October 17, 1999
Parrish and Gurvitz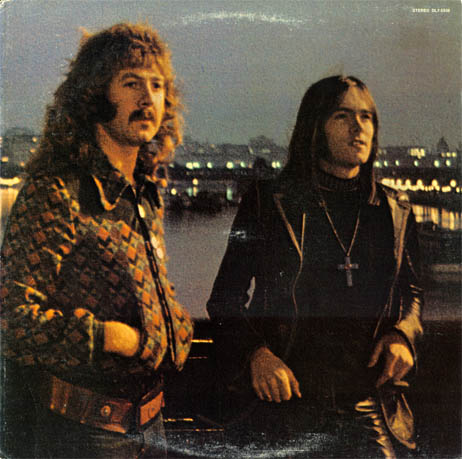 Personnel:
Paul Gurvitz - guitar, vocals
Mike Kellie - drums
Brian Parrish - guitar, vocals

Album:
Parrish And Gurvitz (Regal Zonophone SRZA 8506) 1971

This was a one-off project for Parrish and Gurvitz, who were previously in Gun and Baker-Gurvitz Army. Parrish later went on to a solo career, recording an album, Love On My Mind (Barn 2314 101) in 1976. The title cut was also issued on a 45, followed by one the following year credited to simply Parrish. Kellie was also in Spooky Tooth.
To Miguel's Mike Kellie page - part of Musicians Olympus
Taken from The Tapestry of Delights - The Comprehensive Guide to British Music of the Beat, R&B, Psychedelic and Progressive Eras 1963-1976, Vernon Joynson ISBN 1 899855 04 1
---