Week of November 25, 2001
Keith Cross and Peter Ross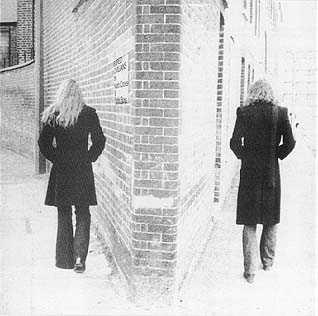 Personnel included:
Keith Cross (Bulldog Breed, T2)
Peter Ross (Richard Thompson, Hookfoot)
Peter Arnesen (If, Ian Hunter, Rubettes, Daddy Longlegs, Hollies)
B.J. Cole ?? (credited as Brian Cole)
Jimmy Hastings (Caravan, Soft Machine, Hatfield & The North, National Health)
Nick Lowe (Brinsley Shwarz, Elvis Costello, Dave Edmunds, solo)
Dee Murray (Elton John Band)
Chris Stewart (Spooky Tooth, Frankie Miller, Joe Cocker)
Album:
Bored Civilians (Decca SKL 5129) 1972
(CD reissue: Si Wan SRMC 0036, Korea)
45s:
Can You Believe It?/Blind Willie Johnson (Decca F 13224) 1972
Peace In The End/Prophets Guiders (Decca F 13316) 1972
Prior to this project Keith Cross had been a member of early 70s British cult heavy rockers T2.
Discography taken from The Tapestry of Delights - The Comprehensive Guide to British Music of the Beat, R&B, Psychedelic and Progressive Eras 1963-1976, Vernon Joynson
ISBN 1 899855 04 1
---