Week of July 9, 2000
Frankie Miller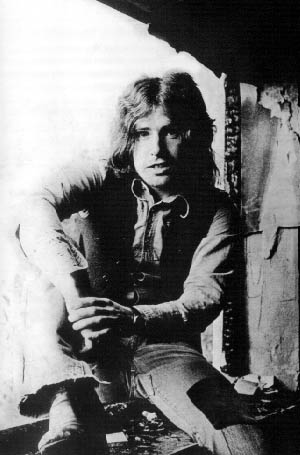 Albums:
Once In A Blue Moon (Chrysalis CHR 1036) 1972 (reissued on CD by Repertoire, REP 4725-WY, 1998)
High Life (Chrysalis CHR 1052) 1974 (reissued on CD by Repertoire, REP 4724-WY, 1998)
The Rock (Chrysalis CHR 1088) 1975 (reissued on CD by Repertoire, REP 4726-WY, 1998)
Full House (Chrysalis CHR 1128) 1977 (reissued on CD by Repertoire, REP 4728-WG, 1999)
Double Trouble (Chrysalis CHR 1174) 1978 (reissued on CD by Repertoire, REP 4729-WG, 1999)
Falling In Love (aka Perfect Fit) (Chrysalis CHR 1220) 1979 (reissued on CD by Repertoire, REP 4730-WG, 1999)
Easy Money (Chrysalis CHR 1268) 1980 (reissued on CD by Repertoire, REP 4731-WG, 1999)
Standing On The Edge (Capitol ST12206) 1982 (reissued on CD by Repertoire, REP 4837, 2000)
Dancing In The Rain 1986 (reissued on CD by Bear Tracks/ATM Records, Germany in 1993, BTCD 979 418 AH)
BBC Radio One In Concert (CD, 1994, Windsong WINCD 054)
45s:
Rock/Heartbreak (Chrysalis CHS 2095) 1976
Loving You Is Sweeter Than Ever/I'm Old Enough (Chrysalis CHS 2103) 1976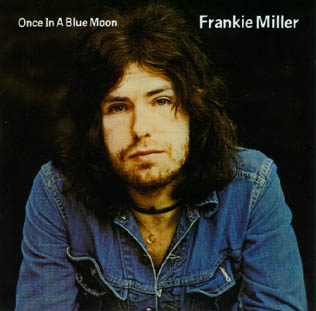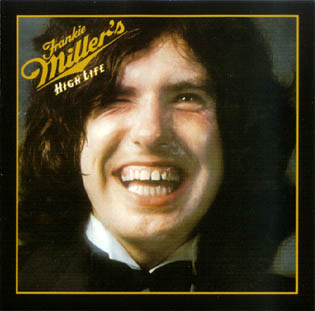 A Glaswegian, Miller's first group was The Stoics in the late sixties, but he was then in the short-lived Jude which Robin Trower had formed shortly after leaving Procol Harum. Upon their demise, he recorded his first solo album, Once In A Blue Moon, supported by Brinsley Schwarz. It was on the follow-up, High Life, recorded in New Orleans that his throaty bluesy vocals were effectively showcased, with R&B legendary Allen Toussaint handling production duties. Neither album sold particularly well.

In 1975 Miller formed The Frankie Miller Band with a line-up of: Henry McCullogh (guitar), Stu Perry (drums), Chrissie Stewart (formerly of Spooky Tooth) (bass) and Mick Weaver (guitar). They recorded The Rock, which was greeted quite positively by the critics but again sold only moderately. He has continued to record with various personnel since 1976 but remains embedded in the second division of white blues singers.
Vernon Joynson / Keith Hyman
Taken from The Tapestry of Delights - The Comprehensive Guide to British Music of the Beat, R&B, Psychedelic and Progressive Eras 1963-1976, Vernon Joynson ISBN 1 899855 04 1
---
Frankie Miller was one of the hottest young singers to emerge during the golden age of seventies' rock. There were many great pop and rock singers hitting the headlines during those happy days. Rod Stewart, Paul Rodgers and Joe Cocker were all prime examples of successful artists who had their musical roots firmly ensconced in soul and the blues. Then Frankie was discovered singing on the thriving London pub rock scene in the summer of 1971, it seemed like he would soon take pride of place among the ranks of megastars.

He had all the right qualifications. A powerful, raspy voice, cheeky good looks and a feisty attitude. He was determined to get to the top with the aid of the best possible backing bands and producers. However, the music business is always a hard nut to crack and, despite his best efforts, Frankie never quite got into the big league. Even so, at the peak of his career he scored at least two palpable hits and unleashed a succession of fine albums which reflected his impeccable tastes in good-time rock and soul.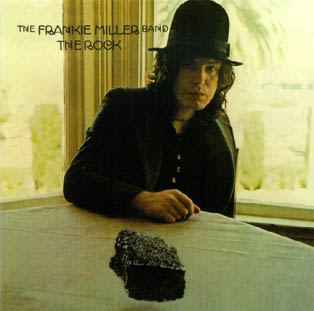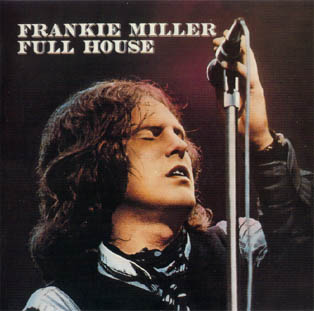 Frankie 'The Voice' Miller was born in Glasgow, Scotland, in 1950. He began singing with local hand The Stoics. Among his musical idols were Ray Charles, Sam Cooke and Otis Redding. Sam Cooke, who had some thirty hits during the sixties, including 'Twistin' The Night Away' in 1962, was also a big influence on Rod Stewart and so it's perhaps not surprising that there are some similarities in style between them. However, Miller has his own distinctive vocal slant that is loaded with infectious energy.

Having exhausted the possibilities of the Scottish scene, young Frankie headed for the bright lights of London where he found plenty of work singing with local bands. But his game plan was undoubtedly to make contact with the music business and hit the big time. He was lucky in being spotted by guitarist Robin Trower, who had just left Procol Harum and was planning to form his own supergroup. Trower had teamed up with ex-Jethro Tull drummer Clive Bunker and ex-Stone The Crows bassist Jim Dewar to form a group called Jude. Robin was so impressed by Frankie's vocal attack, he immediately offered him the role of front man.
They got together in July 1971 and set about rehearsing and doing interviews, in which Robin sang the praises of his protege. However, they didn't get as far as recording an album, always the first requisite of any serious band, and the whole venture folded up in April, 1972. Robin went off with Jim and drummer Reg Isidore to form a trio that released such highly successful albums as 'Bridge Of Sighs' (1974).

Frankie, meanwhile, set off on his own. He signed a solo contract with Chrysalis Records and began recording his debut album, using the well-known pub rock outfit Brinsley Schwarz as his backing group.

The debut album followed, titled, 'Once In A Blue Moon' (1972). It showcased Frankie's burgeoning talents as a composer as well as his abilities as a singer, harmonica player and acoustic guitarist. The album was recorded with the Brinsleys at Rockfield Studios in Wales, under the direction of producer Dave Robinson.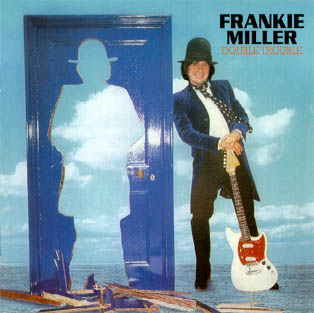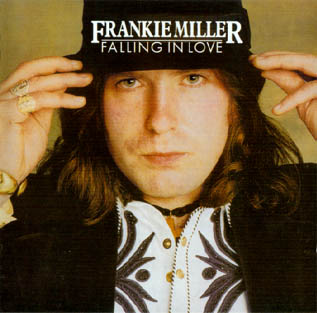 Brinsley Schwarz featured Mr. Schwarz on guitar, with Nick Lowe (bass), Billy Rankin (drums), Bob Andrews (keyboards) and Ian Gomm (lead guitar). The Brinsleys were put together in 1970 and were born out of sixties ensemble Kippington Lodge. They came to fame when they were flown to New York to play at the Fillmore East, accompanied by a plane load of press men. Such a stunt would be regarded as sensible marketing today. In the sensitive seventies it was regarded as 'hype' and the band suffered such negative publicity from the exercise, they returned to their pub rock circuit to seek blissful anonymity.

During this period Frankie was to be found hard at work, singing not only with Brinsley Schwarz, but with such luminaries as Bees Make Honey and Ducks Deluxe. His debut album was well-received, but he still yearned to break into the big time and sent a tape of 'Once In A Blue Moon' to the highly respected producer Allen Toussaint. The American liked what he heard and invited Frankie to New Orleans. Toussaint was famous for his work with Lee Dorsey and had composed many R&B hits including Dorsey's soul classic 'Ride Your Pony.' They set to work at Toussaint's studio and the result was Frankie's second album 'High Life'. This featured mainly compositions by the producer. Toussaint played keyboards as well as providing Frankie with a funky backing band, complete with brass section.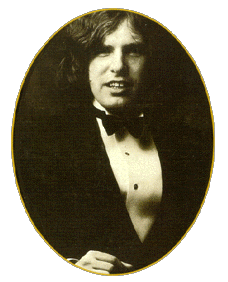 Frankie was in heaven and the album was an artistic success, although it was rather galling that two of the tracks were actually hits for other artists. 'Play Something Sweet (Brickyard Blues)' was covered by Three Dog Night and 'Shoo-Rah' was a hit for Betty Wright.

After this experience, the singer returned to the UK to form The Frankie Miller Band with Henry McCullough (guitar) and Mick Weaver (keyboards) from the Grease Band and Chrissy Stewart (bass) and Stu Perry (drums) ex-Spooky Tooth. This new line-up went to San Francisco to cut 'The Rock' (1975) with producer Elliot Mazer. The aim was to achieve a kind of Stax feel as they tore into some ten tracks, this time mainly written by Frankie himself. The CD reissue features two bonus tracks culled from the contemporary single. It's great to hear 'Loving You Is Sweeter Than Ever' again, together with the B-side, which is another version of the album cut, 'I'm Old Enough'.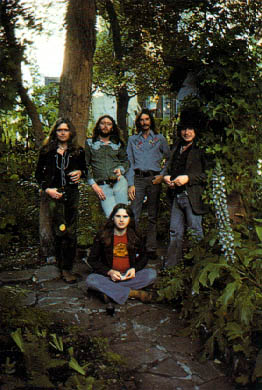 Many of the song titles seem autobiographical in tone and hint at Frankie's own lifestyle - for example, 'A Fool in Love,' 'Ain't Got No Money' said 'Drunken Nights In The City'.

The Miller Band didn't last long after the completion of the album, and Frankie set to work putting a new outfit together to record his next LP, 'Full House', which was produced by Chris Thomas. The band was also optimistically called Full House and provided Frankie with his accompaniment on tour.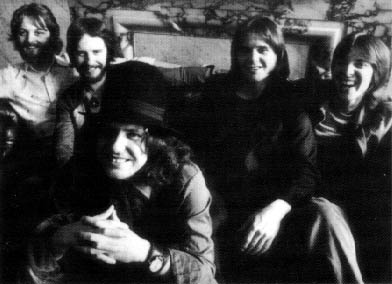 It comprised Ray Minhinnit (guitar), Charlie Harrison (bass), Jim Hall (keyboards) and Graham Deacon (drums). The band lasted a year before Frankie reverted to working as a solo performer. The next few years saw Frankie producing a stream of albums like the excellent 'Double Trouble' (1978) produced by Jack Douglas.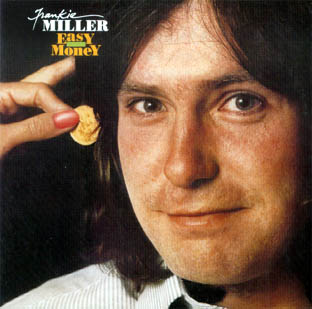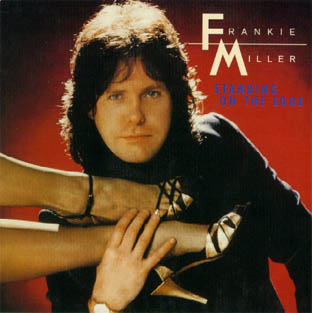 Next came 'Falling In Love' (1979), aka 'Perfect Fit', 'Easy Money' (1980), 'Standing On The Edge' (1982) and 'Dancing In The Rain' (1986).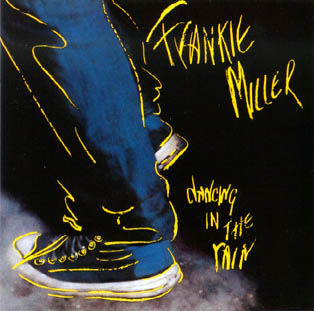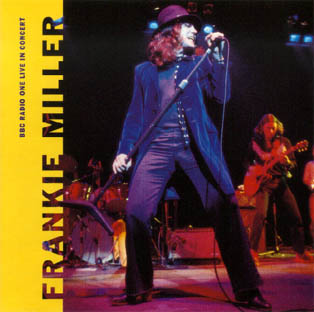 In 1977, Miller had a Top 30 hit with 'Be Good To Yourself' which got to Number 27 in the UK charts, and in November the following year he had a bigger hit with 'Darlin'' from 'Perfect Fit', which got to Number 6. Perhaps it was the frequent changes in his choice of bands and producers that ultimately held Frankie back, but despite that he has entertained vast numbers of fans over the years and left a legacy of fine albums which display all the vibrant energy of one of Scotland's finest musical exports.
Chris Welch, London, England 1998
Taken from the CD reissue of The Rock (Repertoire, REP 4726-WY, 1998)
---