Week of April 8, 2001
Ibis
Nico Di Palo: vocals, guitar
Maurizio Salvi: keyboards
Ric Parnell: vocals, drums
Frank Laugelli: bass
Albums:
"Canti D'Innocenza, Canti D'Esperienza" (1973) Fonit - LPX 22
"Sun Supreme" (1974) Polydor - 2448 022L
"Ibis" (1975) Polydor - 2448 036L
45s:
"Passa Il Tempo/Noi" (1974) Polydor - 2060 083
"Dedicated To Janis Joplin/Keep On Movin'" (1975) Polydor - 2060 104
When New Trolls split up in 1973, their individual members went on to form other groups. The one formation guided by Nico Di Palo, while waiting for the judge's decision in the legal controversy involving the name New Trolls, released an album with a question mark on the cover, entitled, "Canti D'Innocenza, Canti D'Esperienza". This LP was close to the New Trolls' own "UT" in style, yet in some parts sounding even harder! However, a greater emphasis was made on the vocal harmonies, something New Trolls would also do frequently.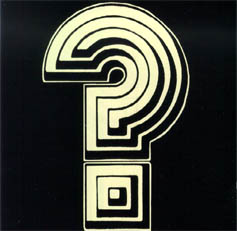 Musically, the group covered a whole gamut of styles, from hard rock to classical music - all in a very convincing way. Nico Di Palo's vocals and Maurizio Salvi's keyboards (he was nicknamed 'the small Bach') are very much in evidence here. As soon as the album came out, Gianni Belleno left the group to form Triton, thus creating a gap in the band's original name (Nico, Gianni, Frank, Maurizzio), and vacating the drummer's seat. To replace him, Italian-Canadian Frank Laugelli went abroad, and after some enquiries were made (for instance with Clive Bunker, ex-Jethro Tull), he succeeded in bringing to Italy ex-Atomic Rooster member Ric Parnell. As for the group's new name, the quartet decided to ask the readers of Ciao 2001 to decide, publishing a survey. The new-found name was Ibis. In 1974, they recorded a new album, "Sun Supreme", which, however, did not represent the real potential the band had, as evidenced by their live concerts of that period. Their hard rock style was nothing new; all of the numbers were sung in English; the sound seemed similar to that of many foreign groups of the same genre. Towards the end of 1974, Ric Parnell and Maurizio Salvi left due to musical differences. They were replaced by two ex-Forum Livii members: drummer Pasquale Venditto and guitarist Renzo Tortora. With this line-up the group released a single, "Passa Il Tempo", and then their second album as Ibis.
This eponymous LP signified a return to Italian lyrics, and the pieces seem better structured than on "Sun Supreme". Once again, Di Palo's vocals and guitar playing are noteworthy, and the rest of the group seems very well amalgamated too. Two of the tracks included featured English lyrics (they were both released on a 45) but the best cuts remain those sung in Italian, such as "Premessa" and "Narratio", arguably some of the best compositions the entire New Trolls family tree has produced!
Which makes all the more unfortunate the fact that as soon as Ibis reached its greatest success, they disbanded. Perhaps it's because they insistently talked about reforming the New Trolls, which, in fact, did happen.
Taken from "The Return of Italian Pop" by Paolo Barotto (Vinyl Magic VM201, 8016158220124)
Vinyl Magic/BTF web site: www.btf.it
---