Week of March 3, 2002
Hungry Wolf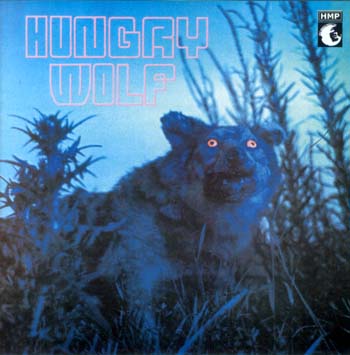 Personnel:
Clem Cattini - drums
John Edwards - trombone
Tony Fisher - trumpet
Herbie Flowers - bass
Ken Gouldie - trombone
Cliff Hardy - trombone
Bobby Haughey - trumpet
Alan Hawkshaw - keyboards
Alan Parker - guitar
Peter Lee Stirling - vocals
Derek Watkins - trumpet
Album:
Hungry Wolf (Philips 6308 009) 1970
(CD reissue Hugo-Montes Production, HMPCD004)

This was the work of session musicians including future members of Rumplestiltskin and Ugly Custard. The album is now very rare. It featured vocals by Peter Lee Stirling who had a couple of pop hits in the early seventies as Daniel Boone; as well as Alan Parker (Blue Mink, David Bowie, CCS, Elton John, Gerry Rafferty) and Alan Hawkshaw (Cliff Richard, Shadows, Madeline Bell, Donovan, Family Dogg).
Taken from The Tapestry of Delights - The Comprehensive Guide to British Music of the Beat, R&B, Psychedelic and Progressive Eras 1963-1976, Vernon Joynson ISBN 1 899855 04 1
---
Interesting, semi-instrumental, fast-moving Hammond-dominated album; Alan Hawkshaw truly shines on keys here!

Alex Gitlin
February 2002
---