Week of December 29th, 1996
BLUE MINK
Line-up:
Herbie Flowers - bass
Alan Parker - lead & rhythm guitars
Barry Morgan - drums & percussion
Richard Coulam - piano and organ
Madeline Bell - vocals
Roger Cook - vocals
Albums:

Our World (1970)
CD: POCE1049 2006, Japan
Melting Pot (1970)
CD: POCE1048 2006, Japan

A Time of Change (1972)
CD: POCE1050 2006, Japan

Live at the Talk of the Town (1972)

Only When I Laugh (1973)
CD: POCE1053 2006, Japan

Fruity (1974)
CD: POCE1054 2006, Japan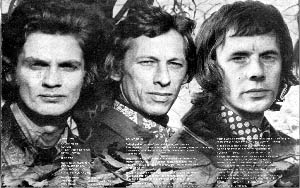 When four UK session men, a leading songwriter and an in-demand girl singer pooled their resources in 1969, the result was a new hit group, Blue Mink. The original lineup comprised: Madeline Bell (vocals), Roger Cook (vocals), Roger Coulam (organ), Herbie Flowers (bass) and Barry Morgan (drums). With Cook and Roger Greenway (alias David and Jonathan) providing the material, the group enjoyed the run of hits from 1969 - 1973 beginning with the catchy, anti-racist plea 'Melting Pot' and continuing with 'Good Morning Freedom', 'Our World', 'Banner Man', 'Stay With Me', 'By The Devil' and 'Randy'. With so much talent and experience in the group it seemed inevitable that they would drift off into extra-curricular projects, and when the hits stopped, they enjoyed continued success as session musicians, writers and soloists.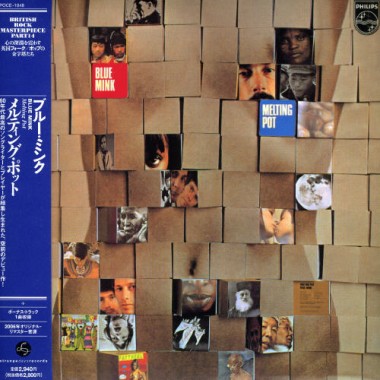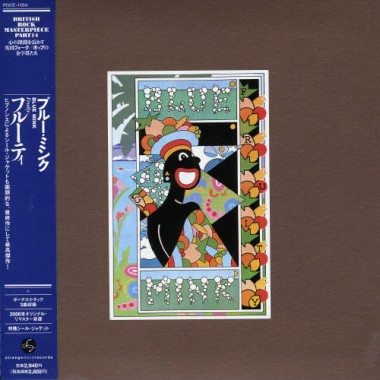 (from "The Guinness Who's Who of Seventies Music", Guinness Publishing, UK, ISBN: 0-85112-727-4)
---