Week of March 11, 2001
Garybaldi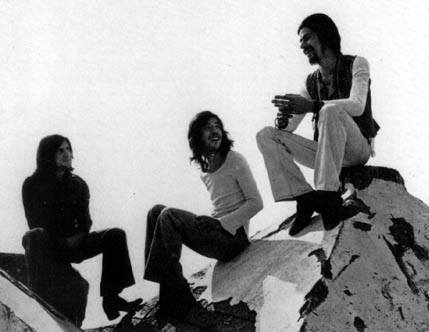 Line-up:
"Bambi" P.N. Fossati - Guitars, Vocals
Lio Marchi - Keyboards
Maurizio Cassinelli - Drums, Vocals
Angelo Traverso - Bass
Albums:
"Nuda" (1972) CGD - FGL 5513
"Astrolabio" (1973) Fonit - LPQ 09075
45s:
"Marta Helmuth"/"Corri, Corri, Corri" (1971) CGD - 130
"Sette?"/"Madre Di Cose Perdute" (1973) Fonit - SPS 0430
In 1971, little-known Italian rock group Gleemen changed their name to Garybaldi, while preserving the original line-up. The quartet from Genova debuted with the single, 'Marta Helmuth' for the CGD label. The following year, they recorded their first album, 'Nuda', stylistically influenced in part by the old Gleemen sound, but with a more formidable and better articulated main concept (whereas in Gleemen the predominant musical style was acoustic blues, on "Nuda", the band's rock sound became more homogenous and solidified). Some inspired ideas and the fine guitar playing from Fossati (nicknamed "Italian Jimi Hendrix") really pushed the group to a higher level, particularly on side 1 of the album. In the period between 1972 and 1973, Garybaldi participated in many live rock festivals, first and foremost, the Villa Pamphili and Travagliato, and also embarked on small tour of Northern Italy.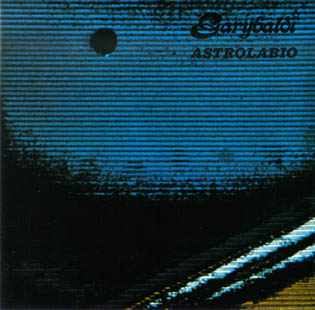 In 1973, the group was whittled down to a trio: Angelo Traverso was replaced by Sandro Serra, while Lio Marchi left, and his place remained vacant. In this line-up the group released their second album, 'Astrolabio', a much more instrumental affair than its predecessor, comprised of just two (very long) tracks. Side 2 of the record was recorded completely live (with a few friends making guest appearances). In the guitar/bass/drums incarnation, the trio's style was very close to that of the Jimi Hendrix Experience, the group that had always inspired Bambi Fossati. After the next series of live gigs, the group split up. Fossati, together with Cassinelli, went on to create Bambibanda E Melodie.
Taken from "The Return of Italian Pop" by Paolo Barotto (Vinyl Magic VM201, 8016158220124)
Vinyl Magic/BTF web site: www.btf.it
---