Week of February 8, 2004
Drosselbart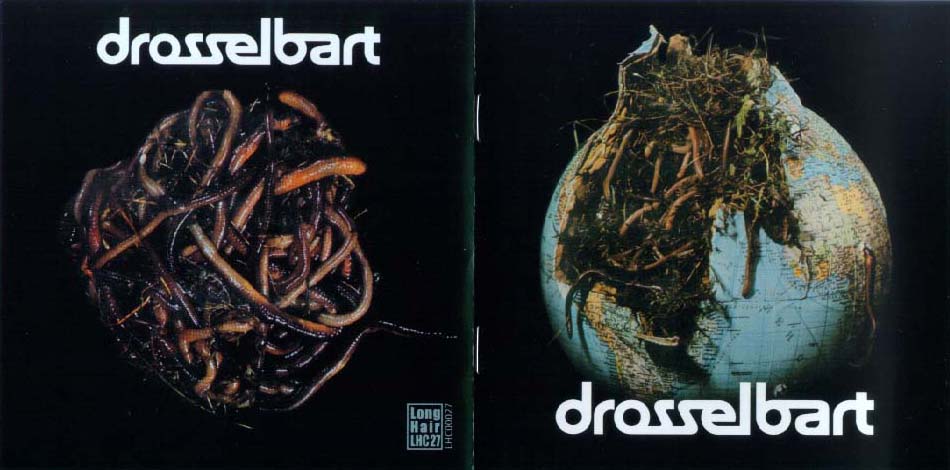 Personnel:
Peter Randt - Vocals, Guitar
Jemina - Vocals
Christian Trachsel - Keyboards
Dietmar Mainka - Guitar
Werner Schuler - Bass
Martin Honemeyer - Drums

Album:
same (Polydor 2371 126) 1970
CD reissue: Long Hair LHC00027, 2004

Drosselbart's album will always be remembered for its outrageous cover showing a torn globe with worms crawling out of it. Maybe the group had to express their feelings about mankind's deeds here on this Earth?

The band came from Munich. Their only album was recorded October 1970 with some help from Ralf Nowy (flute). It comprised eleven excellent, classically-influenced, lyrical and/or heavy rock tracks. The German lyrics were well-written, very doomy and aggressive. They dealt with religious symbols and mankind's vicious nature. As with Ihre Kinder, the lyrics were extremely important for the total view of the album. Several members wrote material for the album, but Randt contributed the biggest share. Two singles, "Jemina" coupled with "Du Bist Der Eine Weg" and "An Einem Tag Im August" coupled with "O'Driscoll" (a non-LP B-side) were also released.
Taken from Cosmic Dreams at Play - A guide to German Progressive and Electronic Rock by Dag Erik Asbjørnsen, Borderline Productions, ISBN 1-899855-01-7
---