Week of October 19, 2003
Asgard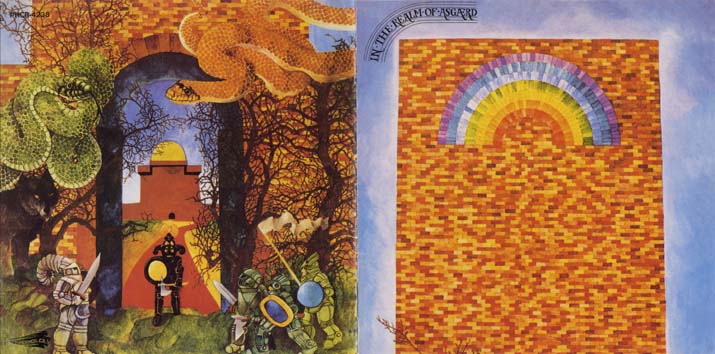 Personnel:
Ted Bartlett – Vocals
Dave Cook – Bass
Rodney Harrison - Guitar, Vocals
Peter Orgil – Violin
James Smith - Vocals
Ian Snow – Drums

Album:
In The Realm Of Asgard (Threshold THS 6) 1972
Reissued on CD in Japan (JPHCR4238).

45s:
Friends/Children Of A New Born Age (Threshold TH 10) 1972
In The Realm Of Asgard/Town Crier (Threshold TH 15) 1973

This album, which is a cross between Fantasy and The Moody Blues (circa 1971), is worth checking out. Asgard came from the West Country and their first 45 was produced by Tony Clarke. They were also one of the first bands signed by Gerry Hoff, head of The Moody Blues' Threshold label.

Rod Harrison had previously played in Please and Bulldog Bread, whilst James Smith and Ian Snow had also played with Stonehouse.
Taken from The Tapestry of Delights - The Comprehensive Guide to British Music of the Beat, R&B, Psychedelic and Progressive Eras 1963-1976, Vernon Joynson
ISBN 1 899855 04 1
---