Week of March 7, 2010
Writing on The Wall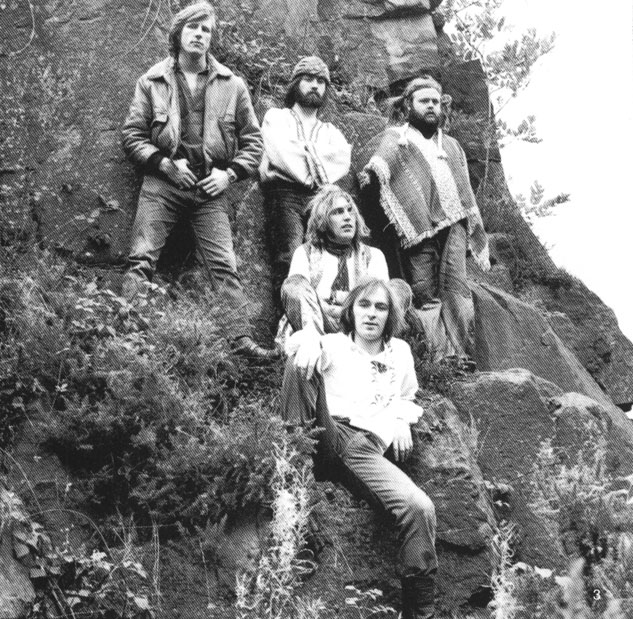 Personnel:
Willy Finlayson - Guitar
Alby Greenhalgh - Wind
Jimmy Hush - Drums
Linnie Patterson - Vocals
Bill Scott - Keyboards
Jake Scott - Bass
Robert Smith - Guitar
Albums:
The Power Of The Picts (Middle Earth MDLS 303) 1969, (Vogue SLVXME 430 - France) 1969, reissue: Selector (Germany), Repertoire (Germany, 1992) with bonus: "Child On A Crossing"
CD: Repertoire REP 4854, 2000; ORK ORKD 2 (2CD) 2007
Rarities From The Middle Earth (Pie & Mash PAM 003) 1995 ltd.ed. vinyl - studio & live material
Cracks In The Illusion Of Life (Tenth Planet TP 017) 1995 - rarities from 1967-73
CD: Progressive Line PL 552, 2002
Burghley Road (Tenth Planet TP 018) 1996 - Kentish Town basement recordings from 1972
CD: Progressive Line PL 553, 2002
45s:
Child On A Crossing/Lucifer Corpus (Middle Earth MDS 101) 1969
Man Of Renown/Buffalo (Pye 7N 45251) 1973
An Edinburgh band, who were originally known as The Jury. They moved down to London, changed their name to Writing On The Wall and were a popular attraction at London's Middle Earth Club. Their album didn't capture them at their best. The sound was flat and it was poorly produced. "Bogeyman" catches the ear. With its maze of interlocking riffs and driving rhythm it was the natural choice for the Middle Earth sampler "Earthed". "Child On A Crossing" was not included originally but was added as a bonus track when the album was reissued in Germany on Repertoire in 1992. Two of the better tracks on the LP were "Aries" and "Hill Of Dreams", but also of note was the B-side to the single, "Lucifer Corpus", which had an excellent guitar solo and real menace.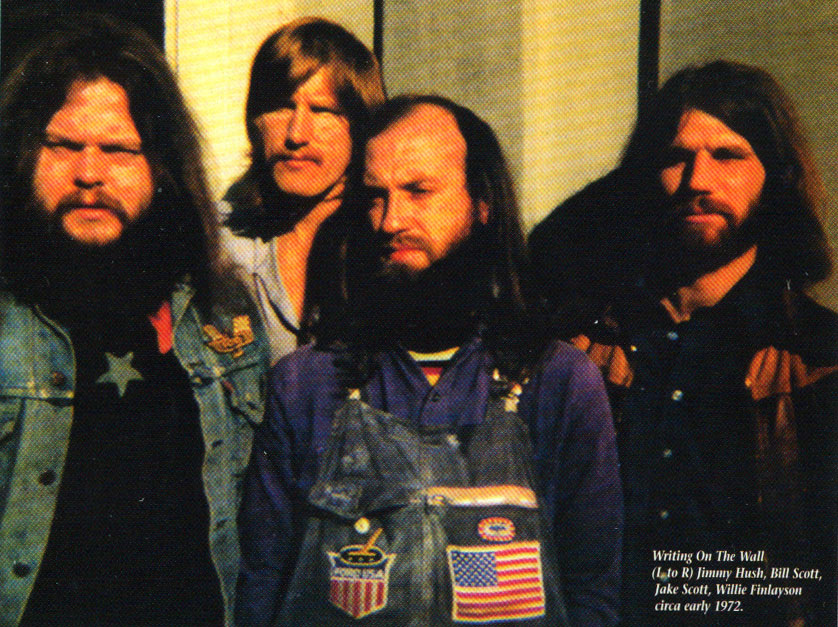 Willy Finlayson left in 1969, being replaced by Robert Smith, who'd been in The Embers and Three's A Crowd. Soon after Smith and Patterson left, but the band soldiered on until late 1973, releasing one further 45 for Pye.
Both sides of the Middle Earth 45 can also be heard on "Filling The Gap" (4LP) and "Visions Of The Past, Vol.2" (LP & CD). "Buffalo" has resurfaced on "Rubble, Vol.10 - Professor Jordan's Magic Sound Show" (LP) and "Filling The Gap". The band also signed to Tetragrammaton in the US and they put out a live album, "Live At Middle Earth", which is apparently better and much different to the UK release. It's also hopelessly rare. Wooden O recorded a version of "Aries" (Middle Earth MDE 201) in 1969. Finally a version of The Small Faces' "Sha La La La Lee", recorded at a John Peel session, has resurfaced on "Mynd The Gap" (LP), and "Ladybird" can be found on "Progressive Music" (LP).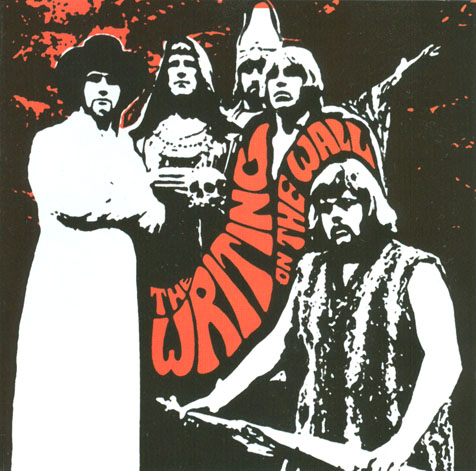 Patterson left the band to join Beggars Opera, but sadly died in the early 1990s. Robert Smith joined Blue. Certainly Writing On The Wall were the best progressive rock outfit to come out of Edinburgh.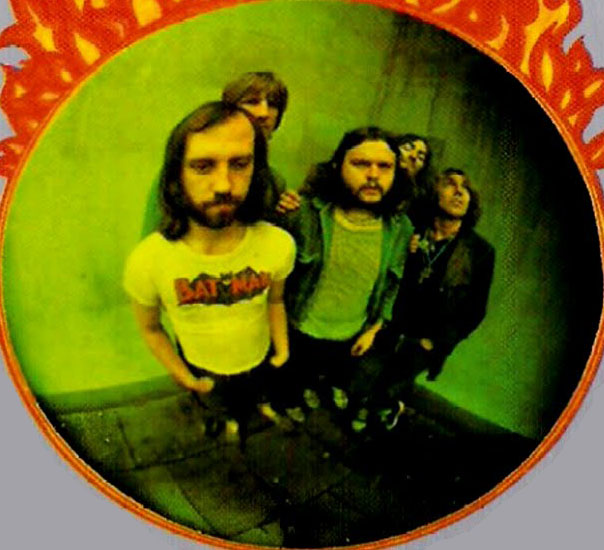 Of their retrospective albums, "Cracks In The Illusion Of Life" contains both sides of a 1967 45, "Words And Music"/"Peter Gunn", issued originally as The Jury. Also featured are two promising pop-psych tracks from 1968; "Felicity Jane" and "Flight Of The Mind", plus the more mainstream "Katie's Been Gone". From 1972, there's the keyboard-orientated "Fishers Of Men", but sadly most of side 2 is taken up with rather unimaginative hard-edged rock. Both sides of their 1973 45 for Pye, "Man Of Renown", are the pick of the bunch.
(Vernon Joynson / Mike Warth / Marcel Koopman)
Taken from The Tapestry of Delights - The Comprehensive Guide to British Music of the Beat, R&B, Psychedelic and Progressive Eras 1963-1976, Vernon Joynson ISBN 1 899855 04 1
---