Week of April 23, 2006
Terpandre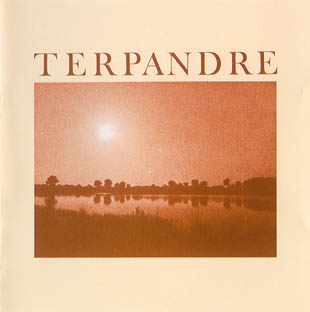 Personnel:
Jacques Pina - pianos, clavinet, mellotron
Michel Tardieu - synthesizer, electric piano, mellotron
Bernard Monerri - guitar
Patrick Tilleman - violin
Paul Fargier - bass
Michel Torelli - drums, percussion

Album:
Terpandre 1981 Dionysos DI 3003
Re-issued On LP By Musea (FGBG 2018).
Re-issued on CD by Musea (FGBG 4150) in 1995 with two bonus tracks.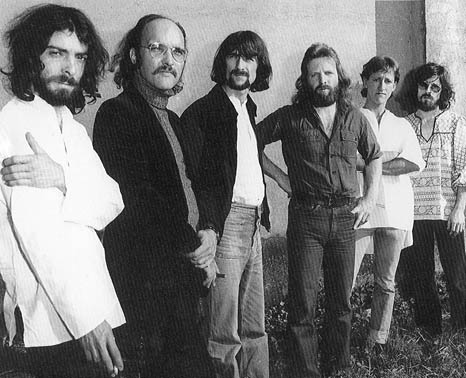 Though not released until 1981 (in a pressing of 1,000 copies), their album was recorded in 1978 and is typical late seventies instrumental progressive rock. The opening track ("Le Temps") highlights the violin and, though not far removed from Zao (with whom Tilleman played for a while), is closer to rock. This is contrasted by "Conte En Vert" and "Anne-Michaele", delightful lush and poetic instrumentals fronted by mellotrons (comparable to the British group Spring). This is one of the better albums of this genre and can be appreciated by anyone who enjoys the instrumental Camel, King Crimson and Genesis.

Monerri had previously played in Chico Magnetic Band.
Taken from Scented Gardens of the Mind - A guide to the Golden Era of Progressive Rock (1968-1980) in more than 20 European Countries, by Dag Erik Asbjørnsen, Borderline Productions, ISBN 1-899855-12-2
---