Week of July 27, 2008
Stepson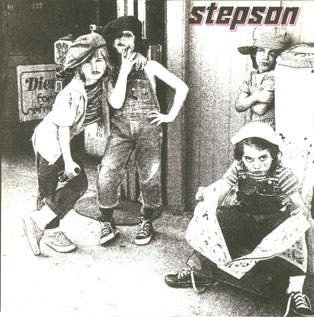 Personnel:
Len Fagan - Drums
Don Gallucci - Piano
Jimmy Greenspoon - Organ
Bruce Hauser - Bass, Vocals
Jeff Hawks - Lead Vocals
Joey Newman - Guitar, Vocals
Jeff Simmons - Harp

Album:
Stepson (ABC ABCX-826) 1974

An excellent hard blues album, with Jeff Simmons on one track. Most of the songs were written by the group and the vocals and guitar parts are especially interesting ("Rude Attitude", "I Apologize", "Burnin' Hurt"). Arthur Lee of Love and Chris Hillman of The Byrds get "special thanks" on the cover.

Hawks, Newman and Gallucci had all previously been in Don and the Goodtimes and later with Hauser in Touch.

Compilation appearances include: "It's My Life" on "Songs Of Faith And Inspiration".
(Stephane Rebeschini)
Taken from: Fuzz, Acid & Flowers - American Garage, Psychedelic & Hippie Rock 1964-1975
---