Week of June 25, 2006
Made In Sweden

Personnel:
Georg Wadenius - Guitars, Piano, Organ, Vocals
Bo Häggström - Bass, Guitar, Mellotron
Tommy Borgudd - Drums
Tommy Körberg – Vocals
Wlodek Gulgowsky - Keyboards
Pekka Pohjola – Bass
Vesa Aaltonen – Drums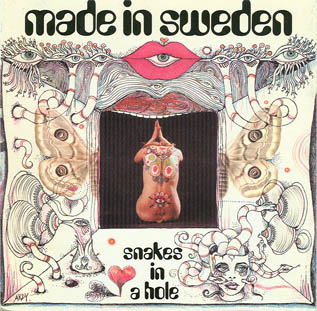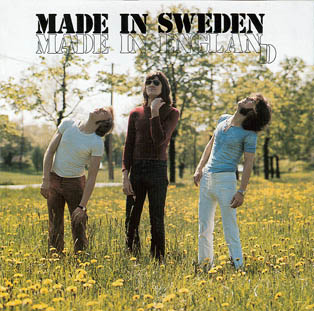 Albums:

Made In Sweden (With Love) 1968 Sonet SLP-71

Snakes In A Hole 1969 Sonet SLP 2504
CD: Hugo Montes Production HMP 021

Live At The Golden Circle 1970 Sonet SLP 2506
CD: Universal 016424-2, 2002

Made In England 1970 Sonet SLP 2512
CD: Universal 014048-2, 2002

Where Do We Begin 1976 Polydor 2480 358
CD: Love Records LRCD 207, 1996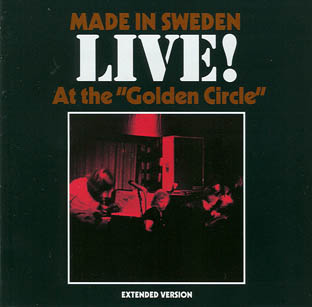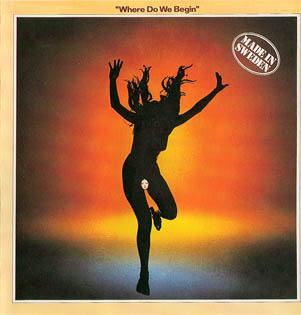 Häggström and Borgudd had previously been in Lee Kings (aka Lea Riders Group), while Wadenius came from Grapes Of Wrath. Made In Sweden were probably the first exponents of progressive rock in Sweden, showcasing the jazzy guitar style of Georg Wadenius (sometimes reminiscent of Alvin Lee in his jazzier moments, although the actual influence was Wes Montgomery). The first album has several nice instrumentals, including an excellent, relaxed interpretation of Lennon & McCartney's "A Day In The Life". Two other tracks were written by Charles Lloyd. "Snakes In A Hole" (1969) featured slightly stronger elements of blues and longer tracks. "Made In England" (1970) was arguably their best effort, veering towards a more aggressive direction. Their use of bending mellotron notes was quite inventive. Borgudd and Wadenius later played in Solar Plexus, although the latter was replaced by Häggström in 1972, when Wadenius was offered and accepted a place in Blood, Sweat & Tears. Three years later, he formed a new version of Made In Sweden and recorded a disappointing and rather lifeless jazz-rock album. Two members of the line-up were from Finland: Pekka Pohjola (ex-Wigwam) and Vesa Aaltonen (ex-Tasavallan Presidentti).
Taken from Scented Gardens of the Mind - A guide to the Golden Era of Progressive Rock (1968-1980) in more than 20 European Countries, by Dag Erik Asbjørnsen, Borderline Productions, ISBN 1-899855-12-2
---