Week of October 5, 2008
Kallabash Corp.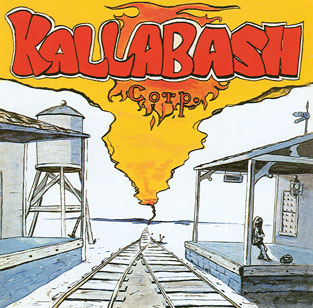 Personnel:
Ish Brady - Lead Vocals, Bass
Tom Coleman - Drums, Congas
Ted Keaton - Lead Vocals, Organ
Rick Oates - Guitar
Mark 'Bird' Wrenn - Flute, Alto Flute, Tenor Sax

Album:
Kallabash Corp (Uncle Bill 311) 1970
Reissued on CD (Free Records FR 2011) 2001

Greensboro in North Carolina seems to have been home for this band. The album's not essential to fans of garage, psychedelia or hippie rock, but they do sound like competent musicians. It's really progressive with quite a lot of brass and woodwind and the occasional mellow instrumental like "Jimmy's Song" and "Rainbows".
Taken from: Fuzz, Acid & Flowers - American Garage, Psychedelic & Hippie Rock 1964-1975
---