Week of September 9, 2007
I.D. Company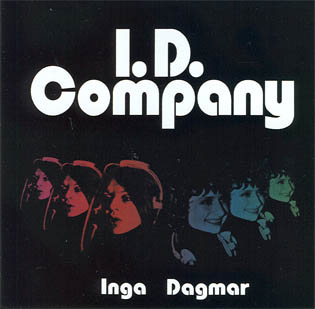 Personnel:
Inga Rumpf - Vocals
Dagmar Krause - Vocals

Album:
I.D. Company (Hor Zu SHZE 801) 1970

This was a short-lived duo of Inga Rumpf and Dagmar Krause, previously members of the Irish-German folk group City Preachers. On their one-sided album an Eastern-influenced, jazzy folk music was offered. This curiosity is extremely rare nowadays.
Taken from Cosmic Dreams at Play - A guide to German Progressive and Electronic Rock by Dag Erik Asbjørnsen, Borderline Productions, ISBN 1-899855-01-7
---