Week of June 8, 2008
Ice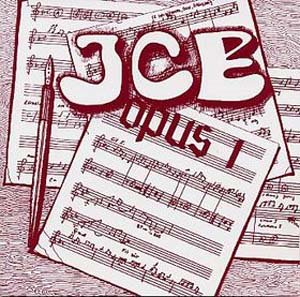 Line-up:
Hubert Benz - Bass, Vocals
Alexander Russ - Drums
Heinz Gerber - Guitar, Vocals
Helmut Christmann - Guitar

Singles:
Never Feel Good / Dreaming In The Morning - 7" Kerston Records FK 60121 (197?)
Set Me Free / Waitin' Sunshine - 7" Time 29547 (1980)

Album:
Opus 1 (7-9/1/1980) Time 29547 (1980)
CD: Garden of Delights CD 002, 1992

An obscure progressive rock band established in Bad Kreuznach in the mid-1970s, existing for several years (only releasing singles) before an album in 1980. By this time, Ice had moved to more basic hard rock-styled realms in the vein of guitar-oriented Jane or Harlis. Ice's debut wasn't really any opus as suggested by the title, but is typical of this German genre. The band leader Alexander Russ later formed the heavy metal band Foxx and is now with the instrumental guitar duo Avalon.
Taken from: "The Crack in the Cosmic Egg", Steven Freeman, Alan Freeman. ISBN: 0-95295-06-0-X, Leicester 1997.
---