Week of February 28, 2010
High Tide
Personnel:
Tony Hill - Guitar, Vocals
Simon House - Violin, Organ, Piano
Peter Pavli - Bass
Roger Hadden - Drums
Albums:
Sea Shanties (Liberty LBS 83264) 1969, reissue: Psycho 26, 1984
CD: Repertoire REP 4413-WY, 1994
High Tide (Liberty LBS 83294) 1970, reissue: Psycho 27, 1984
CD: Repertoire REP 4414-WY, 1994
Both albums on one CD: Liberty 7243 8 2971122, 1994
CD: Ancient Gates (World Wide Records SPM-WWR-CD-0007) 1990
CD: A Fierce Nature (SPM-WWR-CD-0012) 1990
CD: The Reason Of Success (SPM-WWR-CD-0024) 1990
CD: Interesting Times (Lobster 001) 1990, Akarma AK 091
CD: Precious Cargo (Cobra Records CD 003), Akarma AK 002 - recordings from 1970
CD: The Flood (World Wide Records SPM-WWR-CD-0005) 1990
CD: Open Season (Black Widow BWRCD 050-2)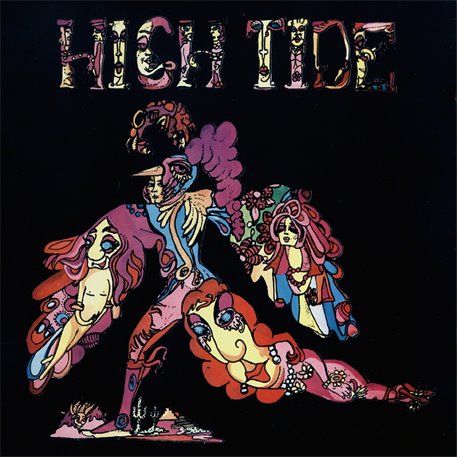 Formed in 1969, High Tide were part of the wave of 'progressive underground' bands which grew up in Britain in the late sixties. Tony Hill had earlier played with The Misunderstood. Their albums, which were for the most part completely uncommercial, were characterised by elaborate, sometimes over-sophisticated guitar work. The band were more popular on the Continent than in Britain. The strongest tracks on the first album are arguably "Walking Down Their Outlook" and "Pushed But Not Forgotten", which has a beautiful, mellowed vocal intro. "Futilist's Lament" was also melodic, whereas "Missing Out" and "Nowhere" were high energy 'wall of sound' instrumentals with a mesh of violin and guitar. Their second album was of a similar mould and comprised just three tracks; the 14-minute "Saneonymous", which accounts for the whole of side 2, the 8-minute "Blankman Cries Again" and "The Joke", which lasts for over 9 minutes. All three are extended instrumental compositions with occasional vocal interludes. Despite their undoubted ability as musicians, High Tide's music lacked sufficient interest to attain wide recognition. "Walking Down Their Outlook" was introduced to a wider audience via the "Son Of Gutbucket" compilation.
As High Tide's albums had not sold well when originally issued, they had become quite difficult to obtain prior to their reissue.
Simon House later played with Hawkwind and David Bowie. He also played with members of The Third Ear Band on the soundtrack to Roman Polanski's 'Macbeth'. Peter Pavli was later involved with House in several Hawkwind offshoot projects.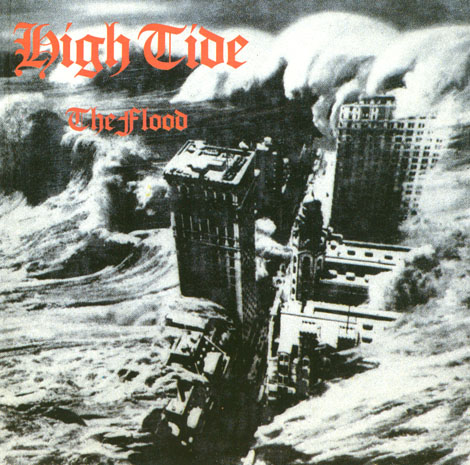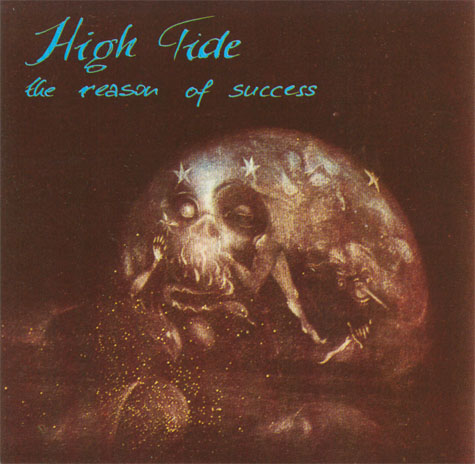 Of the recent CDs, the first to appear was "Interesting Times", with ten tracks featuring Tony Hill and Simon House and a drum machine. This appeared first as a mailorder cassette which was of better quality than the later CD. "Precious Cargo" appears to be rehearsal sessions by original members in 1970, for what would have been the 3rd album including "Ice Age", "Movie Madness", and "Rock Me On Your Wave". "The Flood" is an 11-track collection of recordings from 1970-76, some with the original line-up, some with Drachen Theaker. "Ice Age" turns up here also.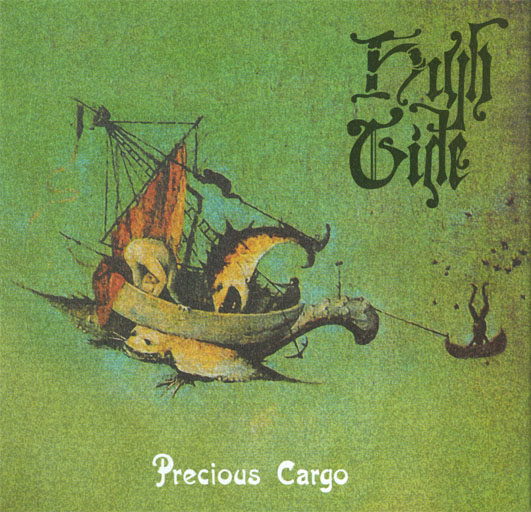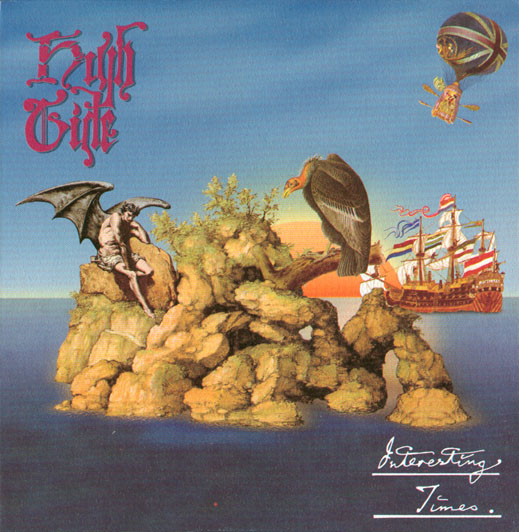 There have also been three later CDs. "Ancient Gates" is a reunion recording with Hill and Pavli teaming up with former Crazy World Of Arthur Brown's Drachen Theaker, violinist Dave Tomlin and vocalist Sushi Krishnamurthi. The first track, "Resonance", is brilliant, but the album gets worse with every subsequent track. "A Fierce Nature" contains seven tracks recorded in 1990 by Tony Hill and Drachen Theaker and "The Reason Of Success" contains another five tracks from 1990.
(Vernon Joynson / John Hobbs)
Taken from The Tapestry of Delights - The Comprehensive Guide to British Music of the Beat, R&B, Psychedelic and Progressive Eras 1963-1976, Vernon Joynson ISBN 1 899855 04 1
---