Week of February 7, 2010
Ertlif
Personnel
Richard John Rusinski - vocals, 12-string guitar
James Mosberger - organ, mellotron, piano
Danny Andrey – guitars
Teddy Riedo - bass, synthesizer
Hans-Peter Börlin - drums, percussion
Robi Suffert - lead guitar
Andy Gerber - piano, violin
Albums
Ertlif
LP: private release TLP 5510 Switzerland, 1972; Black Rill Records BRR 9201-LP, 1992
CD: Black Rill Records BRR-CD 001, 1994
Illusions
CD: Ertlif Productions EP 2001 001, 2001
One of the earliest of Swiss progressives, Ertlif were fronted by an English vocalist and had a very English style with strong hints of Deep Purple and Black Sabbath. But, having said that, Ertlif also had a Teutonic touch (much darker than Jane) that lent a doomy Ainigma or Necronomicon edge, in a music that had folky touches and an abundance of classical references. It all amounted to much more than just a heavy rock LP, and it's still a fresh and vital album. In 1974, alongside Ertlif (who were touring Germany at the time and planning a second album), two members, James Mosberger and Teddy Riedo, also worked as the cosmic synthesizer duo Irrlicht. Obviously inspired by the Klaus Schulze classic, they unfortunately never released anything, although an album was planned for Klaus' aborted idea for a record label prior to Innovative Communication. Both these musicians have also worked solo since, and on several occasions Ertlif have reformed.
Taken from: "The Crack in the Cosmic Egg", Steven Freeman, Alan Freeman. ISBN: 0-95295-06-0-X, Leicester 1997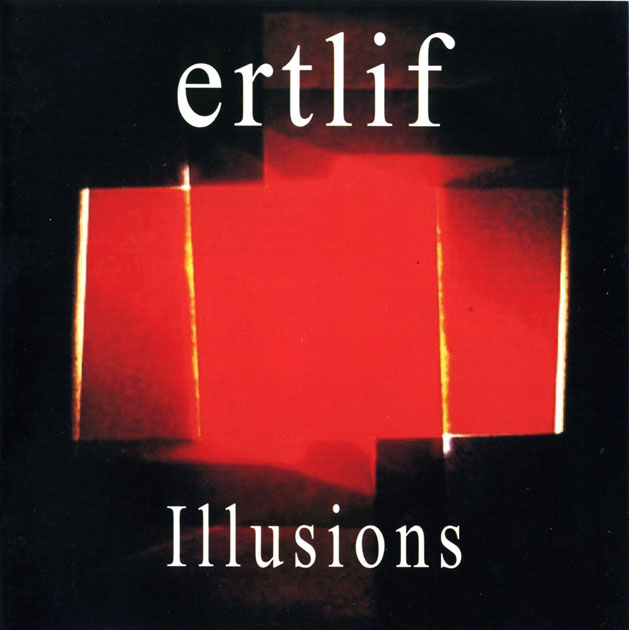 In the spring of 1969, two ex-members of Swiss band Egg & Bacon, lead guitarist Danny Andrey and bassist Teddy Riedo, formed a new band, Ertlif. The name derives from a mysterious magician and alchemist rumoured to have been almost successful in turning ordinary stones into gold, who lived in the forest of Teutoburg at the time when woodlands were full of fauns, goblins and leprechauns.

After sessions with numerous musicians from other Basel bands, James Mosberger (ex-Only Ones, Countdowns) joined the band on keyboards, followed by drummer Hans-Peter 'Bölle' Börlin (ex-Countdowns) and lead guitarist Martin Ruder (ex-Fresh Pastry), uniting the cream of the Basel music scene together.

Right from the start, Ertlif played only their own original compositions and enjoyed performing live. The two guitars meshed with Mosberger's Hammond organ to create a characteristic Ertlif sound. In August 1971, Ertlif became the only Swiss band invited to appear at the monster pop concert in Munchenstein. Martin left the band in October 1971 and was replaced by Englishman Richard John Rusinski (ex-Autumn Symphony), an experienced lead singer with an expressive voice and dynamic stage presence. Ertlif was, in essence, the first Swiss progressive rock band, and they used mellotron and synthesizer at live concerts. The members' instrumental virtuosity made the group one of the nation's top acts and Ertlif became one of the very few bands to obtain a recording contract. Following a big tour through Switzerland, an LP was produced in August 1972 in just three days. The album was launched in October together with a single, resulting in radio interviews, television appearances and much press coverage. The band began their promotional tour with three consecutive nights of sold-out shows at the legendary Atlantis in Basel. Guitarist Robi Suffert (ex-Gad Fly) replaced Andrey in June 1973. Ertlif expanded for a short time with Andy Gerber (violin, piano). In July 1973, the band returned to the studio to record their song "Plastic Queen" for the Swiss rock sampler "Heavenly & Heavy - Mixed Swiss Rock Candies". In January 1974, drummer Urs Schumacher (ex-Gad Fly) replaced Bölle and, by the autumn of 1975, Jürg Lützelschwab (ex-Gad Fly) had taken over the keyboard duties from Mosberger. The music became more rhythmical with a stronger accent on the lead guitar. Ertlif continued to perform into 1978 before disbanding to seek fresh challenges. The band reformed in August 1992 with the original lineup.
Stanton Swihart (www.allmusic.com)
---