Week of April 30, 2006
Elohim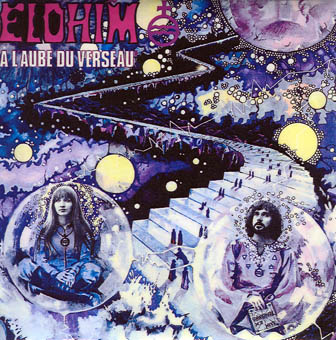 No musicians credited
Silvio Usaï - music
Gaëlle Usaï - lyrics
Jean Musy – orchestrations

Album:
A L'Aubé Du Verseau, 1975 Philips 6325.207
CD: Poor House Japan, 6325.207

This shouldn't be confused with the 80s symphonic (and quite a good one at that) outfit of the same name. This particular Elohim recorded a concept album dealing with esotericism. The sound is very uncommon, almost a cross between early zeuhl-rock and the soundtrack for the "Hair" musical! A good choice for fans of the unusual, but this is not entirely successful musically!
Taken from Scented Gardens of the Mind - A guide to the Golden Era of Progressive Rock (1968-1980) in more than 20 European Countries, by Dag Erik Asbjørnsen, Borderline Productions, ISBN 1-899855-12-2
---