Week of April 6, 2008
Dulcimer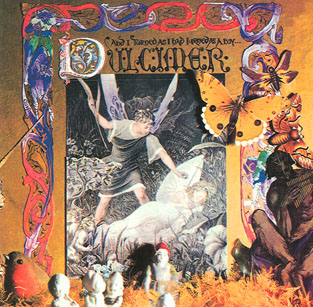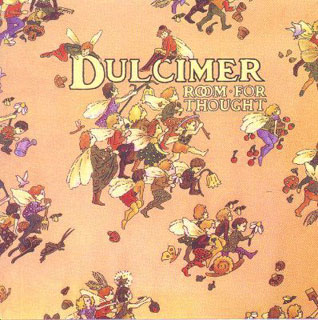 Personnel:
Richard Dodd - Vocals
Dave Eves - Guitar, Harmonica, Recorder
Pete Hodge - Guitar, Dulcimer
Jem North - Bass, Percussion

Album:
And I Turned As I Had Turned As A Boy (Nepentha 6437 003) 1971, US: Mercury 61355
LP Reissue: See For Miles SEE 266, 1989
CD: See For Miles SEE CD 266, 1992; Progressive Line PL 536, 2002

This folk-rock album is now quite sought-after by collectors. It was produced by Larry Page (the man behind The Troggs), but is simply pleasant if unexceptional folk music, somewhat marred by Richard Todd reciting poetry over the opening track on each side. The band were from Gloucestershire and two of the album's stronger tracks are 'Gloucester City' and 'Fruit Of The Musical Tree', an effective English folk - Indian raga fusion.

They also recorded a second album, 'Room For Thought', funded by Larry Page in 1971, but it remained unissued until 1992, when Background put it out on CD with the original artwork (Background HBG 122/6). Earlier, in 1980, a privately-pressed album, 'A Land Fit For Heroes' was released.
Discography and personnel data taken from The Tapestry of Delights - The Comprehensive Guide to British Music of the Beat, R&B, Psychedelic and Progressive Eras 1963-1976, Vernon Joynson ISBN 1 899855 04 1
---