Week of January 16, 2000
Zzebra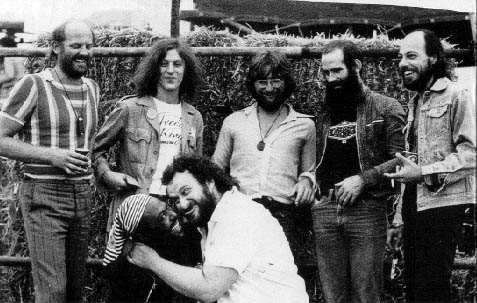 Personnel:
Loughty Amao - percussion, sax, flute, vocals
Liam Genockey - drums, vocals
Dave Quincey - sax
Terry Smith - guitar
Gus Yeadon - piano, guitar, vocals
Steve Byrd - guitar
Tommy Eyre - keyboards, flute, vocals
Alan Marshall - vocals
John McCoy - bass
Albums:
Zzebra (Polydor 2383 296) 1974 (reissued on CD by Disconforme, DISC1954CD 1999)
Panic (Polydor 2383 326) 1975 (reissued on CD by Disconforme, DISC1955CD 1999)
Take It Or Leave It 1975 (reissued on CD by Disconforme, DISC1956CD 1999)
45s:
Zardoz/Amusofi (Polydor 2058 446) 1974
Mr. J./Puts The Light On Me (Polydor 2058 579) 1975

A jazzy progressive outfit. Four of the eight tracks on "Panic" are instrumentals: Tommy Eyre's "Death By Drowning"; Dave Quincey's "Karrola"; Amao/Quincey's "La Si Si-La So So" and Quincey and Eyre's arrangement of Spector and Mann's "You've Lost That Lovin' Feelin'". Pleasant listening but certainly not essential.

Terry Smith also recorded as a solo artist and together with Dave Quincy were previously central members of If. Alan Marshall had earlier played on some Pete Bardens albums.

Taken from The Tapestry of Delights - The Comprehensive Guide to British Music of the Beat, R&B, Psychedelic and Progressive Eras 1963-1976, Vernon Joynson ISBN 1 899855 04 1
---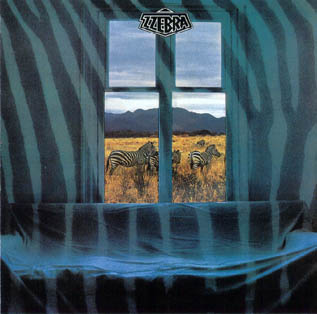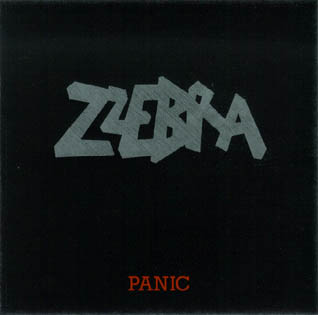 Zzebra in its original incarnation was an amalgamation of two brilliant bands. Terry Smith and Dave Quincey from If and Lasissi (Loughty) Amao from Osibisa. Liam Genockey and John McCoy were brought in on drums and bass, and Gus Yeadon on keyboards and vocals. Ken Burgess produced and Tony Taverner engineered.

Gus Yeadon was not happy in the band and when Ken's old friend and partner, Tommy Eyre, returned from recording in the USA with Mark-Almond, he was invited to see them play at London's Marquee club with a view to joining.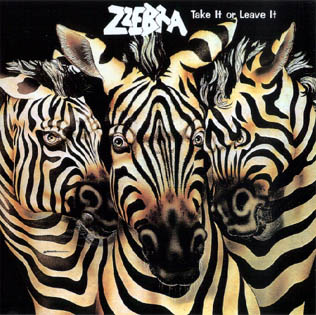 Eyre recalls, "The band was absolutely electric. The combination of jazz, serious heavy rock and Nigerian folk music was incredible. The highlight of the evening though was an unaccompanied guitar section in the middle of "Hungry Horse" Terry Smith attempted an incredibly speedy rising line that ended up in a mis-fretting. He grunted and tried again. Still missed the last couple of notes. As hot as the Marquee club was, Terry was wearing a thick heavy woolen overcoat. He took a huge slug from it, laid it on the ground and then played the line perfectly and at double the speed! That's when I knew I wanted to play with that band!"

Zzebra was a hard-working road band and its improvisational nature coupled with the sheer power of the rhythm section allowed it to constantly experiment without losing the audience. Many new songs were composed this way...
(Taken from the Disconforme reissue of "Panic", DISC1955CD, 1999)
NB: Steve Byrd, Liam Genockey and John McCoy were later in Gillan; Tommy Eyre played with Ian Gillan of Deep Purple in the early 1990s.
---
To Miguel Terol's Musicians Olympus entry on Tommy Eyre