Week of May 14, 2000
Martha Velez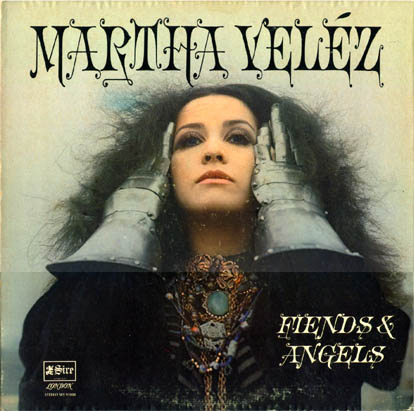 This long-lost classic is of utmost importance to Uriah Heep and Keef Hartley collectors, for the inclusion of veteran drummer Keef Hartley (ex-John Mayall's Bluesbreakers) and the late New Zealand native Gary Thain on bass (Keef Hartley Band, Champion Jack Dupree, Uriah Heep) in the session roster which reads like nothing short of who's who of that era's British jazz, blues and rock scenes:

Johnny Almond - saxophone (John Mayall, Mark-Almond)
Brian Auger - organ (Brian Auger & Trinity, Oblivion Express)
Dave Bidwell - drums (Chicken Shack, Savoy Brown)
Duster Bennett - harmonica (Champion Jack Dupree, B.B.King)
Jack Bruce - bass (Cream)
Jim Capaldi - drums (Traffic)
Eric Clapton - guitar (Cream, Blind Faith)
Jeff Condon - horns (Mark-Almond)
Rick Hayward - guitar (Mike Vernon, Christine Perfect)
Spit James - guitar (Keef Hartley Band)
Paul Kossoff - guitar (Free)
Christine McVie - keyboards (Chicken Shack, Fleetwood Mac)
Chris Mercer - saxophone (Keef Hartley Band, Juicy Lucy, John Mayall)
Mitch Mitchell - drums (Jimi Hendrix, Roger Chapman, Eire Apparent)
Terry Noonan - horns (Keef Hartley Band, Chicken Shack, Champion Jack Dupree)
Bud Parkes - horns (Julie Driscoll, Alex Harvey, Wishbone Ash)
Andy Silvester - bass (Chicken Shack, Savoy Brown, Chris Youlden)
Derek Wadsworth - horns (Ginger Baker, Colosseum, Manfred Mann, Julie Driscoll)
Blue Weaver - keyboards (Strawbs, Bee Gees, Keef Hartley Band, Roger Chapman, Grease Band, etc.)
Stan Webb - guitar (Chicken Shack, Savoy Brown, Champion Jack Dupree)
Chris Wood - saxophone (Traffic, Jimi Hendrix, Shawn Phillips)

The style of the record is blues-based rock with a heavy emphasis on the horns; for my money it just about makes the perfect late 60s blues record with all of its elements on display - stunning guitar, Hammond B-3 and harmonica jams, warm production and above all Martha's breath-taking voice which alone is worth the price of admission. She combined the subtlety of Sonja Christina with the sheer abandon of Elkie Brooks, jazzy wistfulness of Julie Driscoll and the sultry, bluesy sex-appeal of Dana Gillespie. Track this record down if you can. It is very rare at the moment and used copies change hands for exorbitant amounts; hint to the record companies: this gem is long overdue for a CD treatment!!!
Incomplete album discography:
Fiends And Angels (1969) (LONDON, SHK 8395, UK)
Escape From Babylon (1976) (SIRE, 9103252, UK)
American Heartbeat (1977) (SIRE 9103256, UK)
Angels of the Future/Past (1989) (SIRE 9 25962 2)

Alex Gitlin, 2000
---