Week of January 11, 2004
Trúbrot
Shady Owens - vocals
Gunnar Ţórđarson - guitar, flute, vocals
Karl J. Sighvatsson - organ, piano
Rúnar Júlíusson - vocals, bass
Gunnar Hákonarson - drums, vocals
Magnús Kjartansson - piano, organ, vocals
Ólafur Garđarsson - drums

Albums:
Trúbrot - 1969 Steinar SPCMA 27
Undir Áhrifum - 1970 Parlophone MOAK 23 (DK)
Lifun - 1971 Geimsteinn GS 150
Mandala - 1972 Private Press TR1 (DK)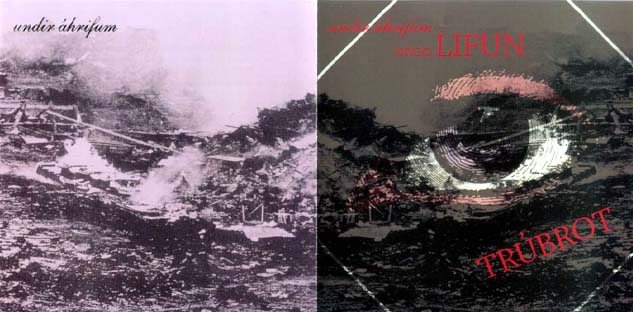 Trúbrot were born when members of Hljómar (Owens, Júlíusson and Ţórđarson) and Flowers (Sighvatsson and Hákonarson) decided to form a 'supergroup' in 1969. Their first album appeared in the same year - a collection of late-sixties pop songs (featuring male and female vocals) with orchestral arrangements on some tracks and a kind of Bacharach-like aura, due to the frequent use of jazz chords. They did Icelandic versions of José Feliciano's "Rain", Lennon-McCartney's "I'll Be Back" and Holland-Dozier-Holland's "My World Is Empty Without You". More ambitious is their pop version of an extract from Richard Wagner's opera, "Tannhäuser" and their own tongue-in-cheek pop opera, "Afgangar" (9:00). The album was recorded at the Trident Studios in London. It was strongly influenced by British pop music. Perhaps those tracks with a hint of hippie folk and vocal harmonies, acoustic guitar, flute and percussion are the most memorable ones. It is not a bad album within its field.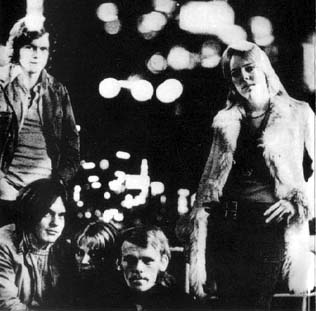 "Undir Áhrifum" (1970) was recorded in Denmark by a revamped version of the band. All of the material was written by the group this time around, but mostly featuring English lyrics. Among the 8 tracks were some fantastic imitations of Crosby, Stills, Nash & Young ("In The Country" and "Everything's Alright"). Slightly more progressive tendencies are detectable on the great closing track, "Stjörnuryk" (7:28).

"...Lifun" (1971) was their pop opera comprised of interconnected tracks, influenced by The Move, Led Zeppelin and Keith Emerson (and also the Beatles and CSN&Y). The album came in a hexagonal cover and was their most accomplished work, recorded with Gerry Boys in London.

"Mandala" (1972) was a simpler offering and a return to basic, well-crafted pop style.
Taken from Scented Gardens of the Mind - A guide to the Golden Era of Progressive Rock (1968-1980) in more than 20 European Countries, by Dag Erik Asbjřrnsen, Borderline Productions, ISBN 1-899855-12-2
---