Week of April 9, 2000
Ronnie Lane and Slim Chance

Personnel:
Benny Gallagher - guitar, vocals
Jimmy Jewell - sax
Ronnie Lane - guitar, vocals
Billy Livsey - keyboards
Graham Lyle - mandolin, vocals
Bruce Rowland - drums
Chrissie Stewart - bass
Kevin Westlake - guitar
Buddy White - bass
Steve Bingham - bass
Ken Slaven - violin
Robin Lucas - guitar, vocals
Drew McCulloch - guitar, vocals
Brian Belshaw - bass
Charlie Hart - keyboards, violin
Colin Davey - drums
Steve Simpson - guitar
Ruan O'Lochlann - sax, keyboards

NB: The band had a couple of drummers Jim Franks and Glen Le Fleur, between Bruce Rowland and Colin Davey.
Albums:
Anymore For Anymore (GM GML 1013) 1974
Ronnie Lane's Slim Chance (Island ILPS 9321) 1975
One For The Road (Island ILPS 9366) 1976
Mahoney's Last Stand (Atlantic K 50308) 1976 soundtrack with Ron Wood
Rough Mix (Polydor 2442 147) 1977 with Pete Townshend
See Me (Gem Records) 1979 solo album
45s:
How Come/Tell Everyone Done This One Before (PS) (GM GMS 011) 1973
The Poacher/Gonna See The King (GM GMS 024) 1974
Roll On Babe/Anymore For Anymore (GM GMS 033) 1975
What Went Down/Lovely (Island ILPS 6216) 1975
Brother Can You Spare Me A Dime/Ain't No Lady (Island WIP 6229) 1975
Don't Try'n'Change My Mind/Well Well Hello (Island WIP 6258) 1976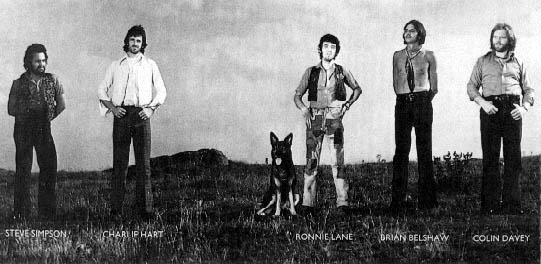 Lane formed this outfit a few months after leaving The Faces in May 1973. Kevin Westlake had previously played guitar in Blossom Toes, drummer Bruce Rowland had banged the skins for Joe Cocker and Terry Reid. Gallagher and Lyle had previously been part of McGuinness Flint but went on to find fame and fortune as a duo. Soon after forming and going on a short trial tour, they undertook a massively ambitious tour, the Passing Show, which included a circus big top. The end result was that, after stretching its finances to the limit, the band had to split with just a debut album and three 45s to show for its troubles.

Later in 1974, Lane reformed the band, but with Gallagher and Lyle having gone solo and Chrissie Stewart gone off to play for Joe Cocker, it was with a very different line-up. This one signed for Island and put out a couple more albums and three more 45s. The line-up was pretty experienced because Steve Simpson had previously been with Tumbleweeds, Belshaw had been in Blossom Toes, Hart in The Kilburns and O'Lochlann in Bees Make Honey.

Musically their records veered towards a country sound but they were much better as a 'live' band and are remembered for their unpretentious, knees-up East End style live format.

In the eighties, Ronnie Lane had to retire from music, suffering from multiple sclerosis.

Taken from The Tapestry of Delights - The Comprehensive Guide to British Music of the Beat, R&B, Psychedelic and Progressive Eras 1963-1976, Vernon Joynson
ISBN 1 899855 04 1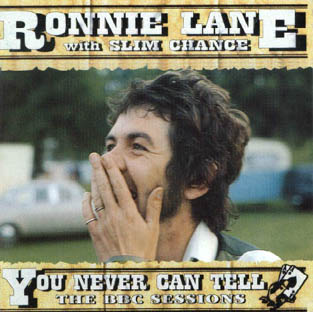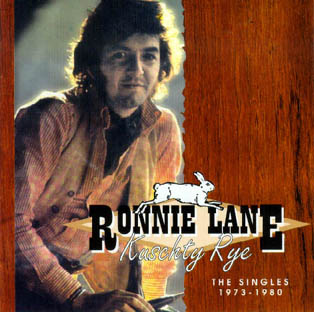 In 1992, it's over a quarter of a century since Ronnie Lane first emerged into the national spotlight as a founder member of one of London's two most notable 'Mod' groups. The Small Faces personified the 'Mod' (or modernist) lifestyle; the other group was The Who, whose first hit also occurred in 1965, a few months before The Small Faces first reached the singles chart.

Lane, who was born on April Fool's Day, 1946, in Plaistow, East London, had a job after leaving school at musical instrument dealer Selmer's, where he worked in a small room with a Fender Stratocaster and a Fender bass (although at the time he was not an expert musician) testing amplifiers before they went on display in shops. Lane was teaching himself guitar on an instrument his father was buying for him on hire purchase, but it soon became clear to him that there would be much more potential for him to join a major group if he were a bass player, as few young musicians in London during 1965 were playing bass. After convincing his father that work would be much easier to find as a bass player, Ronnie and his dad went into the J60 Music Bar in East Ham to buy a Harmony bass; they were served by an ex-child actor Steve Marriott. Marriott had seen Lane playing in a band called The Outcasts, while Marriott himself was vocalist in a local band known as the Moments; other members of this band at various times during its brief history (1964/65) included John Weider, who later joined Family after a stint with Eric Burdon's New Animals, and Kenny Rowe, who went on to work with Tony Rivers & The Castaways (arguably the most convincing UK surfing band), Harmony Grass and, in the 1970s, Capability Brown.

Marriott and Lane struck up an instant friendship, discovering that they both enjoyed R&B music, and before long, Lane invited Marriott to a pub in Ilford to jam with The Outcasts. Immediately after this evening during the summer of 1965 at 'The British Prince' (which must surely be a candidate for a 'rock plaque' as a place where a notable event in rock history took place), Lane, Marriott and Outcasts drummer Kenny Jones decided to form a group with Marriott playing guitar as well as singing. They decided they needed a keyboard player to complete the line up, and Marriott suggested another customer he knew from the J60 Music Bar, Jimmy Langwith, who had an organ, and whose parents owned a pub called 'The Ruskin Arms'. According to the group's biographer, Terry Rawlings, Langwith's main appeal was not his keyboard expertise but the fact that he owned a van. He was asked to join the fledgling trio, and was known professionally as Jimmy Winston. In 'All Our Yesterdays', the book by Rawlings about The Small Faces, the credit for suggesting the group's name is given to a girl friend of Marriott's named Annie, as Marriott noted: 'We were all small and faces (arch Mods), except for Jimmy, who was rather large". After a few months, Langwith/Winston left to eventually launch his own short lived group, Winston's Fumbs, and was replaced by Ian McLagan (ex-Boz & The Boz People), who was as short as Marriott, Lane and Jones, and thus made the group name more accurate and it is documented, appropriate. The Small Faces swiftly became big stars, releasing ten UK Top 20 hits in less than three years, including 'What 'cha Gonna Do About It', 'Sha La La La Lee', 'All Or Nothing', 'Itchycoo Park', 'Tin Soldier' and 'Lazy Sunday' as well as chart-topping album, 'Ogden's Nut Gone Flake' (1968), which also featured noted British satirist Stanley Unwin. The problem which The Small Faces never overcame was that they were in almost constant conflict with management and record labels over both artistic direction and, almost inevitably, money. In early 1969, the group virtually disbanded when Steve Marriott joined forces with Peter Frampton (from The Herd) to form Humble Pie, effectively ending not only the group but also his consistent and successful songwriting partnership with Ronnie Lane - the Marriott-Lane team had been responsible for the vast majority of the hits listed above. A replacement for Marriott was found in the shape of Ron Wood, who had been the bass player in The Jeff Beck Group, but who was also a guitarist. However, Wood lacked the experience to front The Small Faces as vocalist, and before long had introduced another ex-member of the Beck band, vocalist Rod Stewart (aka Rod The Mod, which was no coincidence), who also joined Lane, Jones, McLagan and Wood. Clearly, a name change was desirable, so the group renamed itself The Faces.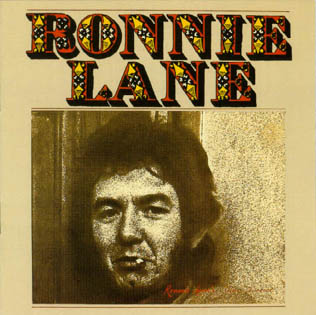 Brilliant live, but less convincing on record, where their joie de vivre was less easy to appreciate, The Faces scored a number of hits during the early 1970s, although matters were confused by Rod Stewart's simultaneous solo career which was far more commercially successful than his recorded work with The Faces. In May 1973, soon after the release of 'Ooh La La', the fourth album by The Faces, Ronnie Lane left the band. His departure heralded its collapse - Rod Stewart later said that Lane's departure left a gap which could not be filled, and the group gradually fell apart, finally disintegrating at the end of 1975 when Wood joined The Rolling Stones, by which time Rod Stewart's solo work had made him a superstar. Later, drummer Kenney Jones joined The Who after Keith Moon's death, while Ian McLagan also worked for a while as an auxiliary Rolling Stone, as well as with Bonnie Raitt in the 1980s, after he moved to California.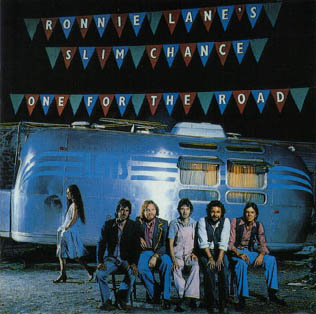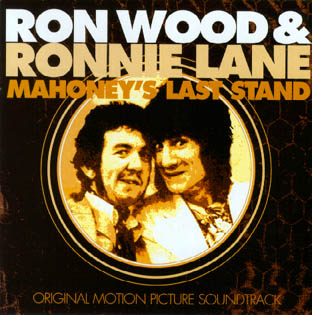 Ronnie Lane, meanwhile, had decided on a fresh musical approach: he invested in a mobile studio, which was used by a number of major acts in the 1970s (including The Who), and in the autumn of 1973 also formed Slim Chance, a floating combo initially conceived as an eight-piece band - his idea was to play in circus tents, and the group's debut performance was at Chipperfield's Circus on Clapham Common in South London on bonfire night, 1973. Lane had taken to living in a gypsy caravan, and wanted to extend this more relaxed lifestyle to his working hours. The group's first tour involved working in a circus big top, which was assembled and dismantled at various sites around Britain. At least, that was the plan - the reality was that the cost of this exercise was far more than Lane had anticipated, and the aggravation of dealing with local councils and trying to abide by safety regulations made the enterprise unworkable to the point where the Passing Show (as Lane dubbed the tour) only made a handful of appearances. Apart from Lane himself on vocals and rhythm guitar, Slim Chance also initially included Scottish singer/songwriters Benny Gallagher & Graham Lyle, previously the main songwriters in the briefly successful McGuinness Flint (remember 'When I'm Dead And Gone' and 'Malt and Barley Blues'?). This duo subsequently achieved international fame in the late 1970s under their own names (Gallagher & Lyle) with UK Top 10 hits like 'I Wanna Stay With You' and 'Heart On My Sleeve', as well as writing 'Breakaway', which was covered with great success by Art Garfunkel. The duo, in fact, left Slim Chance only a few days prior to the tour, deciding that it wasn't likely to further their careers. They later became noted songwriters as individuals after their own partnership came to an end. Other members of the original line-up of Slim Chance who also went on to work with Gallagher & Lyle were saxophone player Jimmy Jewell, keyboard man Billy Livsey, bass player Chris Stewart and drummer Bruce Rowland, while Slim Chance was completed by lead guitarist Kevin Westlake (ex-Blossom Toes). Slim Chance charted with its first single, a contagious Lane original titled 'How Come', which just stopped short of the UK Top 10 at the start of 1974. Strange though it may seem, as far as anyone can recall this track has never appeared on an album before now. The single was released by GM Records (the initials are those of Gaff-Masters, both The Faces and Slim Chance were managed by Billy Gaff) and it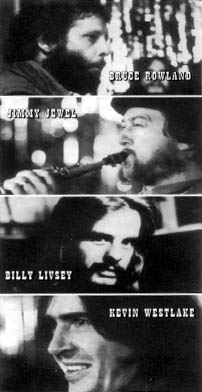 featured two B-side tracks: 'Tell Everyone', which was included on the original 'Anymore For Anymore' album, and 'Done This One Before', which again has never previously appeared on an album and certainly not on CD. The single was almost certainly recorded by the line-up listed above, although it is possible that the bass player on some or all of these tracks was Buddy Wright, who replaced Chris Stewart around the time they were recorded. A follow-up single coupled two tracks from the album, 'The Poacher' and 'Bye And Bye (Gonna See The King)', and this again charted, although in less spectacular manner, peaking outside the UK Top 30 in June, 1974. It was quickly followed by the release of Slim Chance's debut album, 'Anymore For Anymore', which reached the UK charts for a single week in August, 1974. The album featured eight songs written, co-written or arranged by Lane himself, plus three carefully selected cover versions, including 'Roll On Babe' (by legendary American troubadour Derroll Adams), and the modern folk song about the disappearance of an intrepid female aviator, 'Amelia Earhart's Last Flight' (also recorded around the same time by Plainsong, the group formed by Iain Matthews and Andy Roberts, which is supposedly reforming in 1992). 'Anymore For Anymore' is a minor classic of its kind - it became the most successful album of Lane's post-Faces career. Soon afterwards, he signed with Island Records, for whom he made albums in 1975 and 1976. GM records released a third single after Lane had joined Island, taking two more tracks from the 'Anymore For Anymore' album, the title track and 'Roll On Babe', but by this point, the record buying public seemed to have lost interest in Slim Chance, whose original line-up, apart from Ronnie Lane, had completely changed. Slim Chance finally disbanded in March 1976, following a final tour to promote the group's last album, 'One For The Road', after which Lane adopted a lower profile. He declined the opportunity to become part of a Small Faces reunion which took place between 1976 and 1978 and produced two albums which were substantially less interesting than those by the group's late Sixties incarnation; Lane's bass role was assumed by Ricky Wills, previously (and ironically) a member of Frampton's Camel, the band which Peter Frampton launched after leaving Humble Pie to Steve Marriott in 1971/72. Instead of trying to relive his past, Lane, along with Ronnie Wood, wrote and recorded the soundtrack to a feature film titled 'Mahoney's Last Stand' in late 1976 while the following year saw the release of 'Rough Mix', an album on which he and Who leader Pete Townshend collaborated. His only other major release during the 1970s was an excellent but under-rated solo album released by Gem Records in 1979, 'See Me'.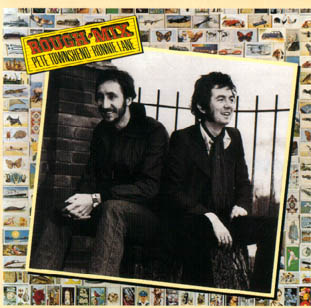 Apart from the obvious trauma of his lack of commercial success, Ronnie Lane discovered in the late 1970s/early 1980s that he was suffering from multiple sclerosis. This debilitating and often tragically progressive disease makes normal life virtually impossible for those whom it afflicts, particularly in Britain, where facilities for victims of MS are limited. In 1985, a number of Lane's contemporaries from Small Faces days, including superstar guitarists Eric Clapton, Jeff Beck and Jimmy Page (all erstwhile members of the Yardbirds), Steve Winwood, Bill Wyman and Charlie Watts (both Rolling Stones of course) and others, staged the ARMS (Action for Research into Multiple Sclerosis) concerts to raise money for the continued search for both prevention and cure of the disease which had so cruelly affected many innocent people, including their chum Ronnie. At London's Royal Albert Hall, Lane was able to drag himself on stage to sing 'Goodnight Irene' with the assembled ad hoc supergroup, and his appearance was one of the most affecting moments in the history of rock music. Today Ronnie Lane lives in the United States, where the treatment he needs as a sufferer from multiple sclerosis is more accessible than in Britain. This affliction has forced him to give up music, although everyone who hears this album will surely hope that one day he can resume a career which fate so cruelly and needlessly interrupted.

John Tobler
Taken from the CD reissue of "Anymore for Anymore", See For Miles Records Ltd., SEECD338, 1992

NB: The preceding articles were written prior to Ronnie Lane's passing in 1997.
Slim Chance is back in action - check out the web site
www.slim-chance.co.uk
---