Week of February 16, 2003
Rare Bird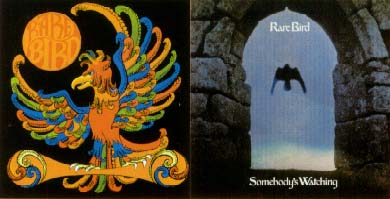 Personnel:
Mark Ashton - Drums, Vocals
Graham Field - Organ
Steve Gould - Vocals, Sax, Bass, Guitar
Dave Kaffinetti - Keyboards, Synth
Kevin Lamb - Organ, Vocals
Andy Curtis - Guitar
Paul Holland - Percussion
Paul Karas - Bass
Fred Kelly - Drums, Vocals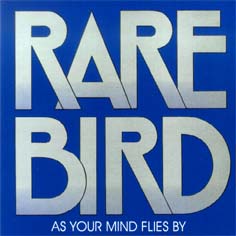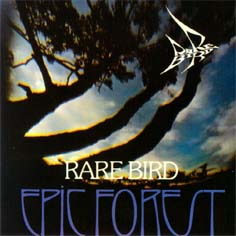 Albums:
Rare Bird (Charisma CAS 1005) 1969
As Your Mind Flies By (Charisma CAS 1011) 1970
Epic Forest (Polydor 2442 101) 1972
Somebody's Watching (Polydor 2383 211) 1973
Born Again (Polydor 2383 274) 1974
Rare Bird (Polygram 9299 008) 1975
Sympathy (Compilation) (Charisma CS 4) 1976

Rare Bird + Somebody's Watching reissued on 1 CD - Red Fox Records, RF603, 1998
As Your Mind Flies By reissued on CD - Red Fox Records, RF606, 1999
Epic Forest reissued on CD - Red Fox Records, RF604, 1998
Born Again reissued on CD - Red Fox Records, RF625, 2002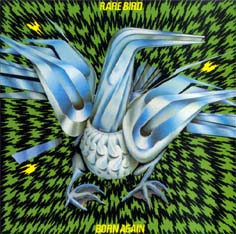 EP:
Sympathy/Devil's High Concern/What You Want To Know/Hammerhead (PS) (Charisma CB 179) 1972

45s:
Sympathy/Devil's High Concern (Charisma CB 120) 1970 27
What You Want To Know/Hammerhead (Charisma CB 138) 1971
Roadside Welcome/Four Grey Walls/You're Lost (PS) (Polydor 2814 011) 1972
Virginia/Lonely Street (Polydor 2058 402) 1973
Body And Soul/Redman (Polydor 2058 471) 1974
Don't Be Afraid/Passin' Through (Polydor 2058 591) 1975

Singles reissued:
Sympathy/Beautiful Scarlet (Charisma CB 262) 1975
Sympathy/Beautiful Scarlet (Old Gold OG 9040) 1979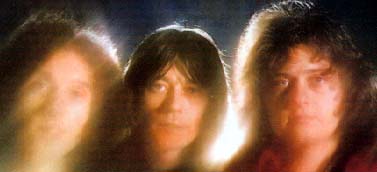 Rare Bird formed in London in October 1969 and began rehearsing in a room at organist's Graham Field's London apartment. Indeed, Field and keyboardist Dave Kaffinetti played a key role in conceiving the group's then-novel two-keyboard sound. Gould (ex-Fruit Machine) proved to be a powerful vocalist and their drummer was former Turnstyle member Mark Ashton.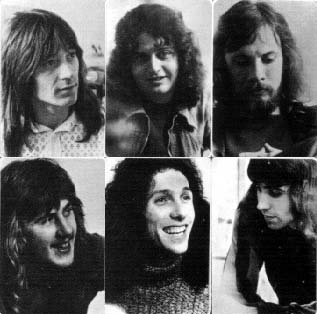 Within a few weeks, the group was offered a residency at London's Marquee, and before the end of the year they'd issued a much acclaimed debut album, which got to No.117 in the US Charts. This included the atmospheric "Sympathy", which would prove to be a minor hit in the UK, but it was very popular on the continent too. The final cut, "God Of War", was both atmospheric and innovative in its use of percussion, whilst "You Went Away" and "Beautiful Scarlet" featured powerful vocals and good keyboards.

"As Your Mind Flies By" was another fine album of keyboard-driven rock punctuated by Steve Gould's often melodramatic vocals. The whole of side 2 was taken up by the ambitious four-movement track, "Flight", but the whole of side 1 is recommended listening too. The group's line-up was expanded for "Epic Forest" (which was varied, ranging from the heavy riffing of "Hey Man" to mellower numbers like "House In The City" and "Fears Of The Night"), but somehow they failed to maintain any sort of momentum in the UK, although they remained very popular in mainland Europe.

Their second 45 A-side, "What You Want To Know", later resurfaced on the "One More Chance" compilation. Fred Kelly had earlier been involved in the Astral Navigations Thundermother project.
Taken from The Tapestry of Delights - The Comprehensive Guide to British Music of the Beat, R&B, Psychedelic and Progressive Eras 1963-1976, Vernon Joynson
ISBN 1 899855 04 1
---