Week of May 1, 2005
Popol Vuh/Popol Ace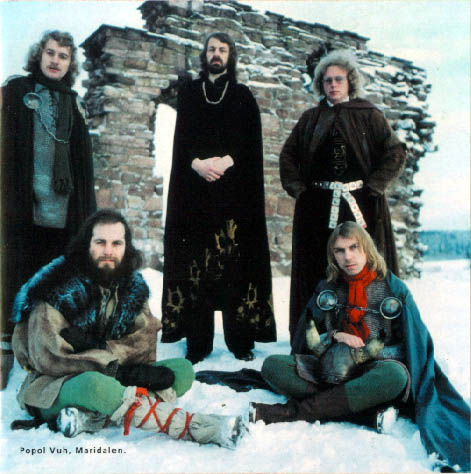 Personnel:
Pete Knutsen - keyboards, guitar
Arne Schultze - guitars
Jahn Teigen - vocals
Terje Methi - bass
Thor Andreassen - drums
Asbjørn Krogtoft - vocals
Albums As Popol Vuh:
Popol Vuh - 1972 Polydor 2923 009
Quiche Maya - 1973 Polydor 2382 038
Albums As Popol Ace:
Stolen From Time - 1975 Polydor 2480 332
Curly Sounds - 1978 Polydor 2383 498
5CD set: All We Have (1972 - 1978)
Includes above four albums + "Popoloddities", Universal/Polydor, 2003
Jahn Teigen Solo:
Teigens Tivoli - 1977 Polydor
2 FZ/The Band Stopped To Play 1977 Polydor
This Year's Loser - 1978 RCA
En Dags Pause - 1979 RCA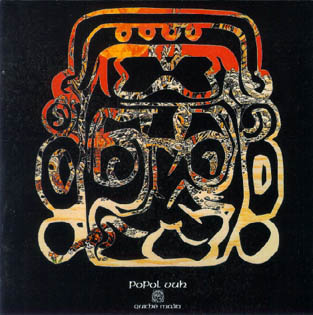 This group was originally known as Arman Sumpe Dur Express, which included an additional brass section. They recorded one single under this name. Before that, Andreassen, Knutsen and Methi had played together in the Kirkenes group The Scavers since 1959. Jahn Teigen had an illustrious past from groups such as The Enemies and The Red Squares. The latter was, in fact, a British group who lived and recorded in Denmark, but who were on tour in Israel when Teigen was asked to join Arman Sumpe (this may sound ridiculous but it's true!)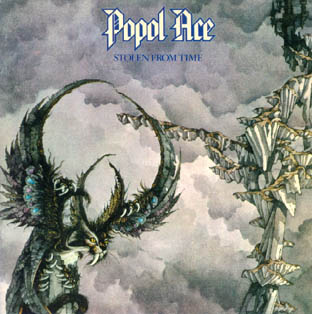 Popol Vuh's nicely packaged first LP was released in Autumn 1972. Musically it ranges from easily accessible progressive rock ("For Eternity" - distinguished by its good use of mellotron and flute) to funky jazz-rock ("Joy & Pleasure"), dreamy ballads ("All We Have Is The Past") and on to more powerful tracks. The group didn't entirely master all these styles at this point and sometimes appeared hopelessly provincial (not being helped by Teigen's dreadful English pronunciation!) "Quiche Maya" was packed in a black plastic bag with letters printed on it. The opening track, "Queen Of Queens", was their most powerful offering and probably their most well-known song. Elsewhere melodramatic ballads with distant mellotron strings prevailed, sometimes turning to over-the-top operatic eruptions from Jahn Teigen.
In 1975, Florian Fricke (leader of the German group Popol Vuh) discovered his Norwegian namesakes and threatened them with a lawsuit. For this reason, Popol Vuh changed their name to Popol Ace.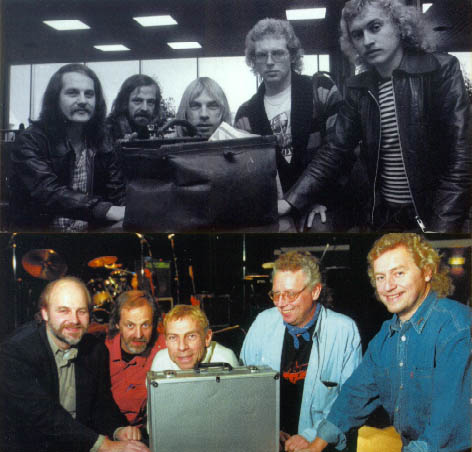 "Stolen From Time" (1975) was their most ambitious effort benefiting from unusually generous amounts of studio time, provided by a record company dreaming of international success. It's one of those albums that was carefully produced, second by second, and which consequently lacked spontaneity. Included were some of their strongest and most mature songs such as "Bury Me Dead" and "Today Another Day". Their overall sound (with more elaborate instrumental passages than before) was influenced by Genesis circa 1972-74. Maybe the rigid production deterred the album from being recognised as a minor masterpiece - today its compositions appear stronger than those on the two preceding albums.
Jahn Teigen then left Popol Ace to start his highly successful solo career, eventually becoming one of the most famous entertainers in Norway. Popol Ace continued with Asbjørn Krogtoft (previously a member of 1-2-6) as their new vocalist. Their final album was a total disaster (commercially and artistically) with seriously uninspired songwriting.
Taken from Scented Gardens of the Mind - A guide to the Golden Era of Progressive Rock (1968-1980) in more than 20 European Countries, by Dag Erik Asbjørnsen, Borderline Productions, ISBN 1-899855-12-2
---