Week of July 28, 2002
Philip Goodhand-Tait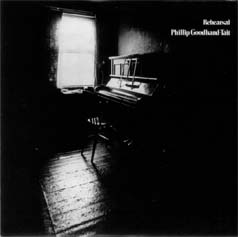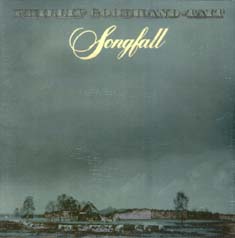 Albums:
Rehearsal (DJM DJLPS 411) 1971
I Think I'll Write A Song (DJM DJLPS 416) 1971
Songfall (DJM DJLPS 425) 1972
Philip Goodhand-Tait (DJM DJLPS 432) 1973
Jingle Jangle Man (DJM DJLPS 453) 1975
Oceans Away (Chrysalis CHR 1113) 1976
Good Old Phil's (Gundog/Spartan, Gun 1 LP) 1980
45s:
I'm Gonna Put Some Hurt On You/It's A Lie (Parlophone R 5448) 1966
No Problem/What More Do You Want (Parlophone R 5498) 1966
J.C. Greaseburger/You Can't Take Love (Parlophone R 5547) 1966
Love Has Got Hold Of Me/Too Pleased To Help (Decca F 12868) 1969
Jeannie/Run See The Sun (DJM DJS 10230) 1971
Oh, Rosanna/I Didn't Know Myself (DJM DJS 10236) 1972
Everyday/I Think I'll Write A Song (DJM DJS 10261) 1972
City Streets/Moon (DJM DJS 10268) 1972
You Are/Five Flight Walk Up (DJM DJS 10278) 1974
Almost Killed A Man/Reach Out For Each Other (DJM DJS 10295) 1974
I Think I Can Believe/One More Rodeo (DJM DJS 10319) 1974
Jesus Didn't Only Love The Cowboys/Sweet Emotions (DJM DJS 10601) 1975
Oceans Away/Can You Demonstrate (Chrysalis CHS 2100) 1976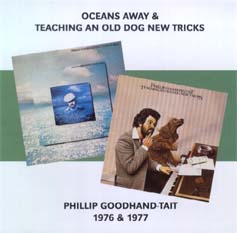 Born in Hull on 3rd January 1945, Goodhand-Tait is a pianist and vocalist. He first attracted attention as composer for The Love Affair for whom his credits included "Gone Are The Songs Of Yesterday" (the flip to their No.1, "Everlasting Love") and "A Day Without Love". Earlier in 1966, he'd recorded three 45s for Parlophone with The Stormville Shakers which hadn't sold at all well, prior to the band renaming themselves Circus and recording an eponymous album for Transatlantic.

In the seventies, he was heavily promoted as a piano-playing singer/songwriter, but he failed to achieve anything like the success of Elton John. Some of his compositions were later recorded by Roger Daltrey.

Philip Goodhand-Tait and The Stormville Shakers also backed Larry Williams and Johnny "Guitar" Watson on a UK tour and an album, "The Larry Williams Show" (Decca), recorded prior to Larry's return to the USA.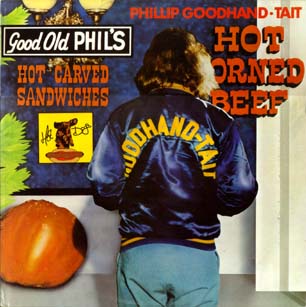 Compilation appearances include: "I'm Gonna Put Some Hurt On You" on "Go... With An All Star" (LP).
Taken from The Tapestry of Delights - The Comprehensive Guide to British Music of the Beat, R&B, Psychedelic and Progressive Eras 1963-1976, Vernon Joynson ISBN 1 899855 04 1
---