Week of September 21, 2003
One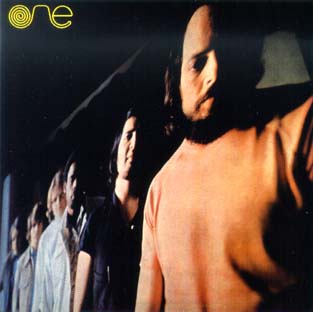 Personnel:
Kevin Fogarty – Guitar
Brent Forbes – Bass
Conrad Isadore – Drums
Norman Leppard – Woodwind
Alan Marshall - Guitar, Vocals, Harmonica
Bobby Sass - Guitar, Vocals

Album:
One (Fontana STL 5539) 1969

A little-known album whose participants were better known for session work. Brent Forbes, who was in Locust in the mid-seventies, also worked for Bob Pegg and The Surprise Sisters; Norman Leppard played with Aynsley Dunbar and Alan Marshall, who was in Zebra in the mid-seventies, played for Pete Bardens. Conrad Isadore was most prolific of all - cropping up on several other artists albums.
Taken from The Tapestry of Delights - The Comprehensive Guide to British Music of the Beat, R&B, Psychedelic and Progressive Eras 1963-1976, Vernon Joynson
ISBN 1 899855 04 1
---