Week of March 13, 2005
Levi Smith's Clefs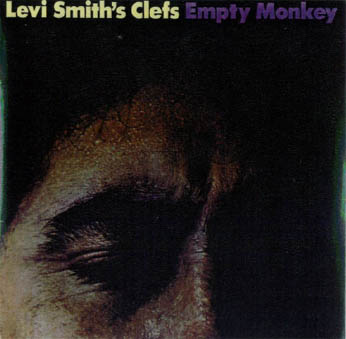 Personnel:
Inez Amaya - Vocals
Bob Jeffrey - Sax
Gil Mathews - Drums
Barry Mcaskill - Vocals
Les Stacpool - Guitar
Doug Stirling - Bass
Jimmy Thompson - Drums
Ian Walsh - Organ
John Blake - Bass
Mike Carlos - Organ
Yuk Harrison - Bass
John Blake - Bass
Mick Jurd - Guitar
Richard Lockwood - Sax, Flute
Rob Taylor - Drums
John Blisset - Organ
Tony Buettell - Drums
Bruce Howe - Bass
Linda Cable - Vocals
Michael Darby - Drums
Steve Doran - Organ
John Freeman - Drums
Peter Karlenick - Guitar
Steve Bowden - Trumpet
Mick Cousins
Ken Deakin (Deacon) - Vocals
Bill Harrower - Sax
Bruce Howard - Organ
Jim Kelly - Guitar
Mick Kenny - Trumpet
T.K. Billy - Guitar
Ken Tate - Trombone
Alan Trunball - Drums
Greg Henson - Drums
Ted Yanni - Guitar
Michael Barnes - Guitar
Ken Firth - Bass
Vince Melouney - Guitar
Kevin Murphy - Drums
Mick Elliot - Guitar
Mal Capewell - Sax
Ian Clyne - Keyboards
Steve Dunstan - Guitar
Barry Harvey - Drums
Phil Manning - Guitar
Eddy Mcdonald - Bass
Digger Royal - Drums
Alvin Tutin - Guitar
Ian Mawson - Piano
Warren Ward - Bass
Lindsay Wells - Guitar

Album:
Empty Monkey (Sweet Peach SPB 504) 1970
CD: Aztec AVSCD039, 2008 - expanded 2CD edition with bonus tracks including Singles by The Clefs 1966-67, Live in the Studio 1969, McAskill's Marauders Live in the Studio 1971, The First Session 1969 (9 tracks), Whisky A Go-Go 1971, Singles 1970-71

45s:
Lisa/Roadrunner (Sweet Peach SP 011) 1970
Shotgun/Who Is It That Shall Come (Sweet Peach SP 021) 1970
As Barrie McAskill and The Levi Smith's Chess:
Love Like A Man/Take A Piece Of My Heart (Chart PR 202) 1970
Dancing And Drinking/Gonna Get A Seizure (Chart CHK 4184) 1971
Based around Barrie McAskill this was a continuation of The Clefs. The first three line-ups went to Sydney and had a residency at the Whiskey A Go-Go for eighteen months. The next one was formed in Sydney in 1968 after most members of the earlier line-up had left to form Tully and play in 'Hair' the musical. The next line-up toured frequently and recorded "Empty Monkey". The album captured the band moving towards progressivism on the title cut, the single "Lisa" and an 11½ minute rendition of Lennon-McCartney's "We Can Work It Out". Their soul and R'n'B influences were apparent still on covers of The Hunter and Junior Walker's "Shotgun". This line-up also backed Doug Ashdown on his double album "Age Of Mouse", but Jurd, Blisset, Howe and Buettell left then to form Fraternity. In late 1969/early 1970 the band returned to their residency at the Whisky A Go-Go. Later they moved on to a new residency at Chequers in Sydney. By 1971, they were playing Blood Sweat & Tears and Chicago material six nights a week at Chequers.

The line-up in 1972 was also known as McAskill's Bear Brigade. Later that year they moved to Melbourne with a new line-up. Most of the later line-up became Mighty Mouse. The 1973 line-up was based in Sydney, but in 1974 they returned to Melbourne.

You can also check out "Lisa" and "Road Runner" on "Festival 70". "Gonna Get A Seizure" has also resurfaced on "So You Want To Be A Rock 'n' Roll Star" (3-CD), as has a version of "Take A Little Piece Of My Heart" credited to Linda Cable and Levi Smith's Clefs.
Taken from "Dreams, Fantasies and Nightmares" by Vernon Joynson, an extensive guide to Canadian / Australian / New Zealand and Latin American psych and garage music 1963 - 1976.
---