Week of December 3, 2000
Lone Star
Formed in Cardiff, Wales, mid-1975, by ex-UFO guitarist Paul "Tonka" Chapman, who recruited other British musicians, Kenny Driscoll (vocals), Tony Smith (guitar), Rick Worsnop (keyboards), Peter Hurley (bass) and Dixie Lee (drums). Signed to CBS, they subsequently secured a support slot with Ted Nugent, gaining enough exposure to ensure healthy sales for their UK- charting (#47) eponymous debut (produced by Roy Thomas Baker) in 1976. With a heavy pomp-rock sound not too far removed from Led Zeppelin, early Queen and Deep Purple, the group digressed from their trademark fantasy-based lyrics for a cover of The Beatles' "She Said, She Said".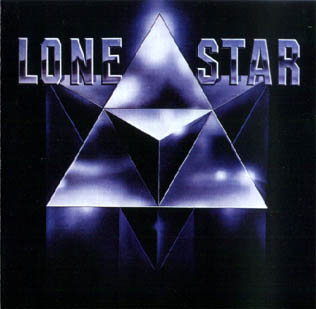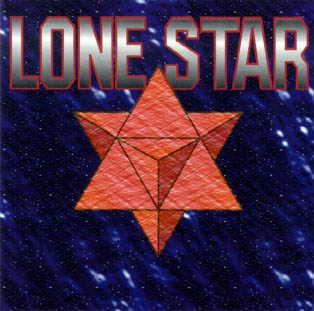 With frontman John Sloman having stepped in for Driscoll, the group completed a second set, "Firing On All Six" (1977). Although this scored a higher chart position (#36), unfortunately Lone Star were just a few years out of time; punk was at its zenith, while the NWOBHM was just around the corner, thus the group's inevitable demise. They broke up in late 1978 when Chapman re-joined UFO.
Dixie Lee replaced Kenney Jones, who joined The Who after Keith Moon died. Dixie did the November/December 1978 UK tour with Wild Horses and was then let go in favour of Clive Edwards who recorded both albums with the band.

In early 1979, Dixie joined up with former Lone Star vocalist John Sloman, Pino Palladino - bass, Dave Cooper - guitars and Greg Dechert - keyboards in the short-lived Pulsar. They never released anything and split up in the autumn of 1979 when Sloman was recruited by Uriah Heep. Dechert would join the Heep ranks a year later after an acrimonious split with Ken Hensley.

Dixie Lee's last-known band were Welsh metallers Persian Risk whom he joined for a few months in late 1983/early 1984. He did not record with them.

Kenny Driscoll joined Gary Moore on the 'Live At The Marquee' album, Sloman's worked with everyone from Pulsar to Uriah Heep to Gary Moore ('Rockin' Every Night') and Praying Mantis ('Nowhere To Hide'); Tony Smith - with Screen Idols (w/members of The Rats) and Lyon/Lion in L.A. (replaced by a young Doug Aldrich way before he joined Dio and Whitesnake), Dixie Lee participated in the embryonic Blizzard of Ozz and Chapman's many bands included Skid Row, UFO, D.O.A., Waysted, Ghost and Gator County (w/members of Molly Hatchet).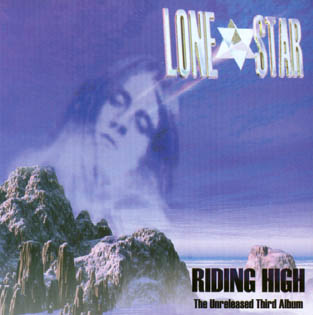 Discography:
Aug 76 (LP) Lone Star (UK CBS 81545, US 34475, CD issued Jul 96 on Columbia 484422-2)
Nov 76 (7") She Said, She Said/Illusions (UK CBS 4751)
Aug 77 (7") Hypnotic Mover/All Of Us To All Of You (UK CBS 5520)
Aug 77 (LP) Firing On All Six (UK CBS 82213, US 34937)
Oct 77 (7") Seasons In Your Eyes/Lovely Lubina (CBS 5707)
Apr 93 (CD) Lone Star/Firing On All Six (Beat Goes On BGOCD183, also in 2004: BGOCD618)
May 94 (CD) BBC1 Live In Concert (Windsong WINCD059)
May 00 (CD) Riding High (Zoom Club ZRCD25, previously unreleased album)
Taken from "The Great Metal Discography" by Martin C. Strong (Canongate Books, ISBN 0 86241 727 9)
Special thanks to Mark Ellison and Chris...
---