Week of March 5, 2000
Kokomo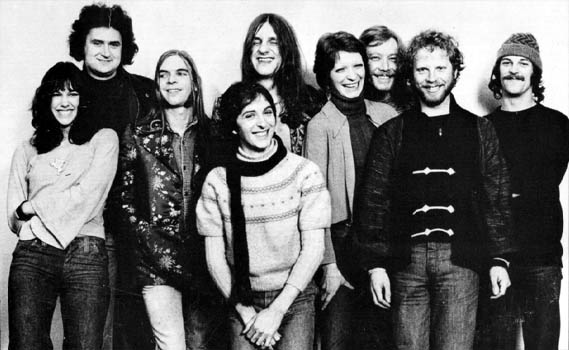 Personnel:
Dyan Birch - vocals
Frank Collins - vocals
Mel Collins - sax
Neil Hubbard - guitar
Paddy McHugh - vocals
Jim Mullen - guitar
Tony O'Malley - vocals, keyboards
Alan Spenner - vocals, bass
Terry Stannard - drums
John Susswell - drums
Albums:
Kokomo (CBS 80670) 1975
CD: Epic, ESCA 7862, Japan
Rise And Shine (CBS 69229) 1976
CD: Epic, ESCA 7078, Japan
CD: Kokomo Live 1975, Major League Productions MLP01CD, 1998, UK
CD: Kokomo (1982) Columbia/Sony 493344 2, UK
CD: To Be Cool, HUX058, 2004, UK
45s:
I'm Sorry Babe/One Heart (CBS 3063) 1975
I Can Understand It/Feeling This Way (CBS 3379) 1975
Anytime/Kitty Sitting Pretty (CBS 3706) 1975
Use Your Imagination/Do It Right (CBS 3917) 1976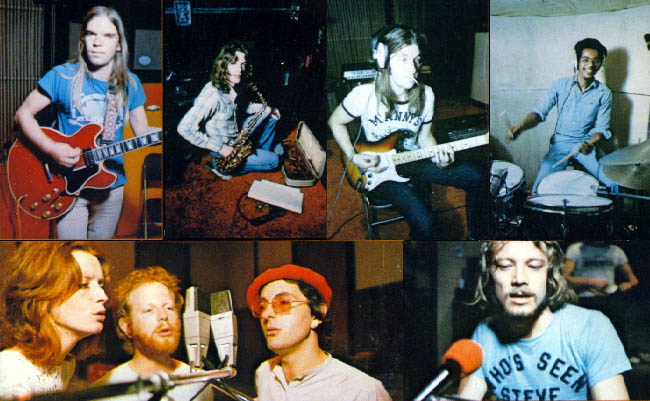 Kokomo were formed in May 1973, their name coming from an Aretha Franklin song, "First Snow in Kokomo" (a small town in Indiana, USA).

Tony O'Malley (lead vocals/keyboards) was playing in the Mike Cox Band with Terry Stannard (drums) and when he decided to link up with Frank Collins, Dyan Birch and Paddy McHugh (vocals) for the second time, the foundations of Kokomo had formed. Tony had already worked with the three vocalists earlier, in the late sixties pop harmony band Arrival scoring two top twenty hits, "Friends" (#5 in February 1970) and "I Will Survive" (# 14 in July 1970).

Jim Mullen (guitar), having previously played with Pete Brown & Piblocto! and Brian Auger & Oblivion Express, was introduced to the band by Terry Stannard following their association in Vinegar Joe.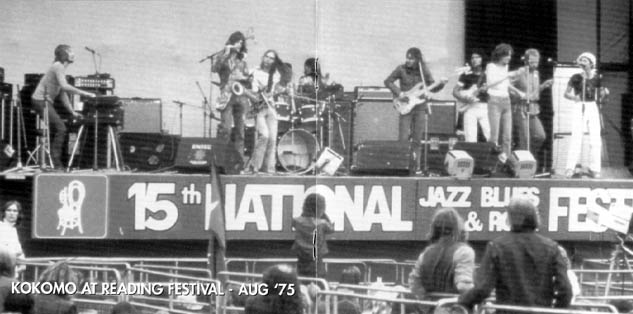 Alan Spenner (bass) and Neil Hubbard (guitar) had both worked together before in Joe Cocker's Grease Band, Neil also having played in an earlier version of Juicy Lucy.

Mel Collins (sax) started out in a band called Circus, before being discovered by Robert Fripp one night at the Marquee and drafted into King Crimson. Several line-up changes later, Mel moved on to another band, Snape, then Alvin Lee and a variety of session work, before joining Kokomo.

Jody Linscott (congas) was working as a waitress at Dingwalls and heard the band during one of their soundchecks before being drafted in to complete the line-up and thus Kokomo was formed.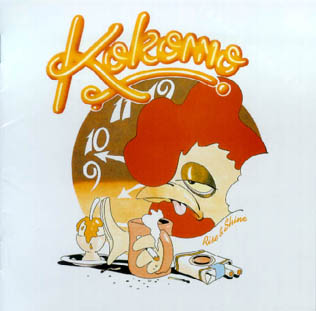 Touring on the new 'pub rock' circuit in 1974 was followed later in 1975 by a much publicised joint headline slot on the 'Naughty Rhythms Tour' with Dr. Feelgood and Chilli Willi & The Red Hot Peppers, each band headlining on different dates.

With a solid live reputation and a BP 100,000 advance, Kokomo were signed to CBS and entered the studio to record sessions for their first album. These sessions spread over a period of three month and resulted in the first, eponymous album (CBS 80670), which contained nine tracks and was released in January 1975 to good reviews.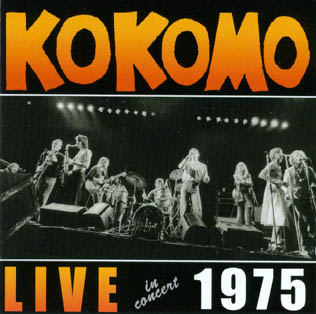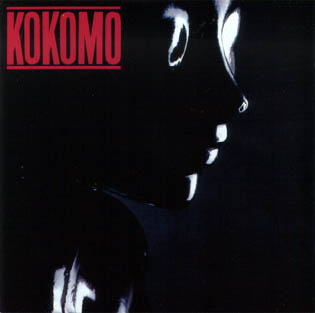 After touring in promotion of this album in the UK, Europe and the States, including an appearance at the Reading Festival, the band made several personnel changes. Terry Stannard was replaced on drums by American John Susswell. Shortly after, Jim Mullen and Jody Linscott also departed to complete the re-shuffle.

A second album, "Rise and Shine" (CBS 69229), also containing nine tracks, was recorded over a shorter period, just two weeks, in Miami, and released in January 1976, to mixed reviews.
(Taken from the CD release of "Live In Concert 1975", Major League Productions Ltd., UK, MLP01CD)
(Discography and personnel listing taken from The Tapestry of Delights - The Comprehensive Guide to British Music of the Beat, R&B, Psychedelic and Progressive Eras 1963-1976, Vernon Joynson ISBN 1 899855 04 1)
---