Week of October 12, 2003
Jumbo
Line-up:
Alvaro Fella - vocals, guitar
Daniele Bianchini - guitars
Dario Guidotti - flute, harmonica, guitars
Sergio Conte - keyboards, vocals
Aldo Gargano - bass, mellotron
Vito Balzano - drums, vocals
Tullio Granatello - drums

Guests:
Franco Battiato - synthesizer
Lino Vaccina - tablas, percussion
Angelo Vaggi - synthesizer
Albums:
Jumbo - 1972 Phillips 6323 012
DNA - 1972 Phillips 6323 017
Vietato Ai Minori Di 18 Anni? - 1973 Phillips 6323 025
CD Only:
Violini D'Autunno - 1992 Mellow MMP119
Live - 1992 Mellow MMP108
Passing By (1991-2001)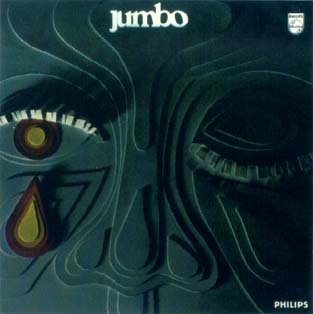 One of the most instantly recognisable vocalists ever is Alvaro Fella. His aggressive, nagging and growling vocals (imagine a cross between Roger Chapman and Captain Beefheart) was the most notable element on Jumbo's first album. Fella also composed the majority of the nine half-acoustic songs, featuring flute, harmonica, piano, organ, guitars and lots of percussion. Jumbo's music was basically blues-influenced, hinting at an Italian blues-boom that actually never happened. The music lacks invention but is well produced with some effective use of Leslie effects on piano and electric guitar.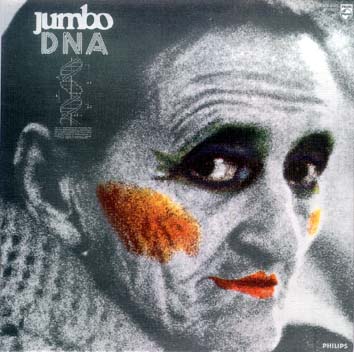 'DNA' (1972) revealed that their sound had matured surprisingly quickly, moving in a totally idiosyncratic direction. Actually, it's difficult to pigeonhole this music. The three-part "Suite Per El Sig. K." (20:45) is the most impressive track. It combines heavy progressive and blues-rock with classical references, shifting from acoustic instrumental trios for piano, acoustic guitar and flute to sudden outbursts of furious fuzz guitar riffs alternating with Fella's unique vocals. The rhythms are complex and continuously shifting. There are several moody flute solos, one of them a pastiche of Jethro Tull's "My God". The three remaining tracks were almost of the same level.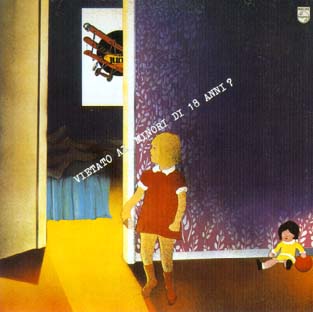 Without doubt, 'Vietato Ai Minori Di 18 Anni?' (1973) was Jumbo's masterpiece. With guests such as Franco Battiato and Lino Vaccina (from Aktuala), they succeeded in a bold merging of heavy blues-rock, progressive rock and even some electronic music. The album kicks off in a violent way with Alvaro's brawling voice on "Specchio". Minutes later, the listener will discover that their music is much more diverse with some quiet sections of classically-influenced keyboards and strings. The next track, "Come Vorrei Essere Uguale A Te" is probably their finest achievement. It begins with mock-opera singing and a quiet intro, before bursting into some triumphant heavy progressive rock with a razor-sharp rhythm section offering up an incredibly complex pattern, culminating finally in a typewriter's "zing". This combination of serious music and mockery may have its origins in the music of Frank Zappa. The remaining tracks aren't that effective but always interesting and also quite experimental (sometimes improvised).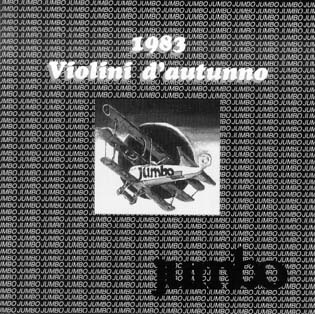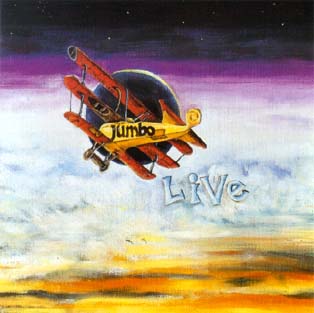 In the late seventies, Jumbo recorded their fourth album, but it wasn't released until 15 years later (on CD only). It would have been better to have kept it in the vaults. However, the live album (recorded at a one-off reunion in France) isn't bad.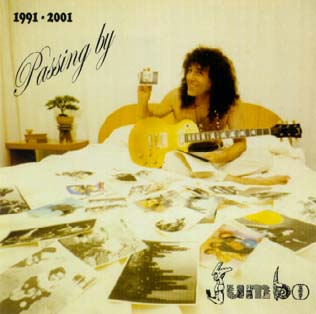 Taken from Scented Gardens of the Mind - A guide to the Golden Era of Progressive Rock (1968-1980) in more than 20 European Countries, by Dag Erik Asbjørnsen, Borderline Productions, ISBN 1-899855-12-2
---