Week of December 7, 2003
Join In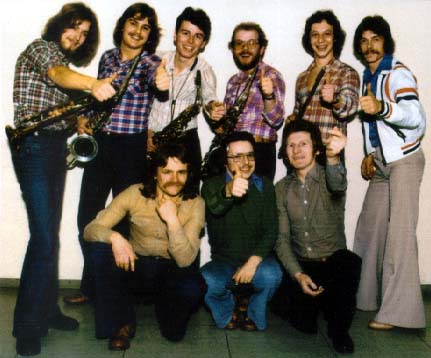 Join In hail from Marl, a city situated in the Northern part of the Ruhr district area. During their long-standing career, they became known by the many changes - not only in their line-up but also in their style of music. They began by playing blues-rock in the late sixties, then changed to hard rock and ended up playing jazz-rock, each style containing progressive elements. In the end, they didn't even consider themselves good enough to be doing humorous skits on-stage a-la Grobschnitt.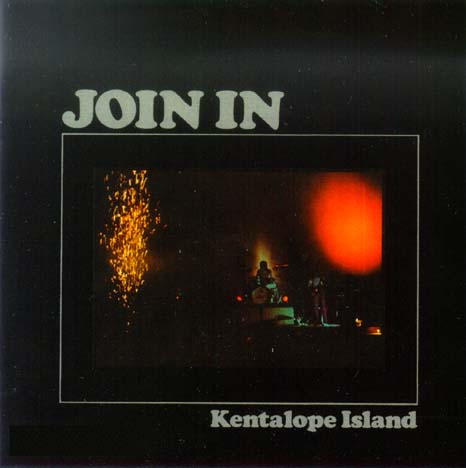 From the very beginning the elemental and creative power of Join In had been the drummer Edward "Eddy" Friedrich. In 1968 he founded his own band, Join In, the name being his idea - before that, he had performed with two insignificant beat bands. Co-founders had been Jörg Radeck on guitar and Udo Dobrzanski on bass. Only a few months later, in January 1969, they recruited Walter Biermann, a new man on bass. With him in the fold, their style changed to a much harder sound with elements of rock. Comparisons in the true sense of the word couldn't yet have been drawn; however, in the beginning, such influences as Cream, Ten Years After and John Mayall's Bluesbreakers can be heard in their music, and later - Spooky Tooth, Jethro Tull, Black Sabbath and Deep Purple.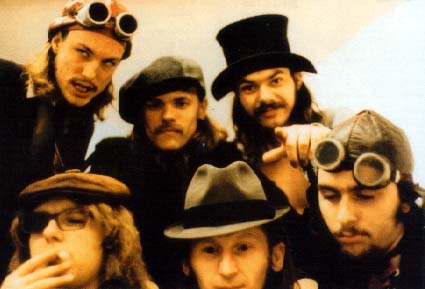 In the early seventies, their sound tended more and more towards jazz-rock. In 1970 and 1971, they took part in the beat contest at Recklinghausen and were placed together with a few other 'firsts'. The 'beat contest', located in the Vestlandhalle, had preserved its name since the sixties. More information about the festival and that part of musical history can be found in the highly recommended book "Beatgeschichte(n) im Revier" by Horst-D. Mannel and Rainer Obeling, edited in Recklinghausen in 1993. At the contest in Dortmund, located at the Blow Up, they were placed second. The changes in their line-up kept occurring: Rodrigo Ramor, vocals, stayed with the band only for a few more months before leaving for Think. Walter Biermann, too, bid his farewell, and in came, from the Philharmonia Hungarica, the Hungarian brothers Joschka and Janosch Balint. Joschka played bass, Janosch – piano; he later paved the way for the LP named after him. He was, in turn, replaced by Wilfried Jens, who played the second guitar. Joschka was replaced by Werner Bleck on bass, and sixteen-year-old Udo Custodis was hired to play sax. All business matters were being taken care of by Berthold Hariegel. With this line-up, they decided to record an LP similar in style to Think's "Variety", released one year prior. The recordings took place in the Spring of 1974 at the Menga studio owned by Bodo Borchert. His studio in Gelsenkirchen has now long been a thing of the past. The LP was released in the Summer of that same year with the title, "Kentalope Island" (Menga ML 3302).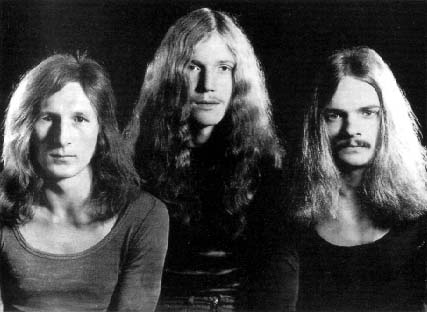 As in the case of Think, the studio name was used in the LP's catalogue number and was printed on the back of the LP, but the rights to the album to this day remain with Join In. More precisely, they belong to Eddy Friedrich and his publishing house Macro Music, because it was he who had paid for everything. Incidentally, the sound engineer for the album was a certain Joachim H. Ehrig, better known as Eroc, the long-standing drummer of Grobschnitt. The pictures on the cover were taken by Rodrigo Ramor who worked at the photo studio of Jens Witthaus and still felt obliged to Join In. Just 500 copies were pressed and then sold at gigs and local record stores, shortly followed by another 500 which can't be distinguished from the first release.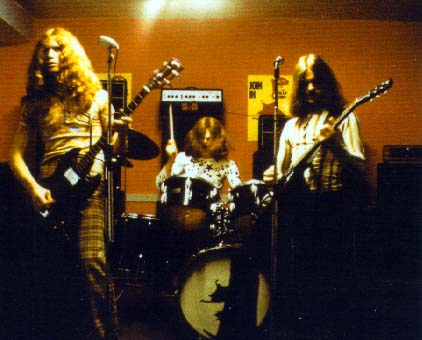 It can be heard on the record that by early 1974, Join In had already given up all blues-rock and hard rock influences, concentrating on jazz-rock only. From then on, the line-up continued to change continuously, expanding ever more. The most important transformations were as follows: with the split of Think, Ricky Ramor and Frank Voigt joined in, the former replacing Werner Bleck as bassist, and the latter – playing the flute and doing the vocals. Additional recruits were: Robert Schulte-Hemming on trumpet, Markus Budniok on keyboards, Udo Preckel on acoustic guitar, as well as additional saxophonists Wolfgang Baumann, and Jürgen "Karl" Struck, who also sang.
At that point, the line-up had grown to nine members (!), and that's when they became the winners of Vest-Rock, on 5/21/1977, in Recklinghausen. From 10/12/1977 on, they also took part in the "Marler Magazin" talk shows, organized by the "Insel" of Marl, a community centre for the arts. Footage probably still exists and is being searched for. When found, it will be made available on DVD, featuring two-hour episodes shot with several cameras. Later on, Rick Schleicher could be seen playing bass and doing comedy, as dressing up for stage appearances became more and more important. It's thanks, in no small part, to Join In that Eroc was able to take these humorous bits and implement them on stage and on record with his band Grobschnitt, as well as on his own solo LPs.
The end of Join In came in 1981, when Jörg Radeck, one of the founders, who had always been seen as the backbone of the band, decided to leave.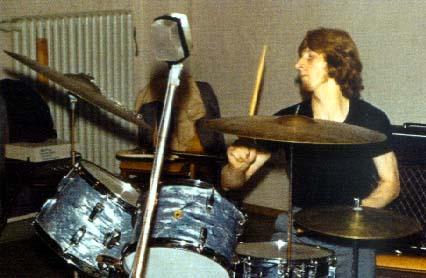 Over the years, "Kentalope Island" has gained a certain reputation amongst collectors, even though this LP hasn't been as sought-after and expensive as the album by Think, a fellow Menga act. Eddy Friedrich has attempted the impossible and not only succeeded in retrieving the original master tapes, but also a lot of other recordings, totalling 8 hours of playing time. The very best of those, from the mid-seventies, is featured on this CD in the form of the bonus tracks. A hard rock gig recorded in 1969 will be released later.

Taken from the CD reissue of "Kentalope Island", Garden of Delights, CD087, 2003
---