Week of August 28, 2005
John Dummer Blues Band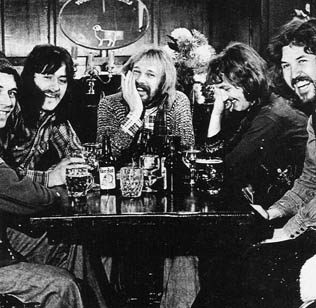 Personnel:
John Dummer - Drums
Dave Kelly - Guitar, Vocals
Roger Pearce - Guitar
Steve Rye - Harp, Vocals
Tony Walker - Bass
Bob Hall - Piano
John O'Leary - Harp
Thunder Thompson - Bass
Tony McPhee - Guitar
Adrian Pietryga - Guitar

Albums:

Cabal (Mercury SMCL 20136) 1969
CD: Cabal… Plus, See For Miles SEECD 456, 1996

John Dummer Blues Band (Mercury SMCL 20167) 1969
CD: Sunrise 30809032, 2003

Famous Music Band (Philips 6309 008) 1970
CD: Sunrise 30809042, 2003

Nine By Nine (Philips 6382 039) 1972
CD:Indigo IGOCD 2021, 1995

Blue (Vertigo 6360 055) 1972
CD: Sunrise 30809052, 2003; Repertoire REP 4450-WP, 1994

Oobleedooblee Jubilee (Vertigo 6360 083) 1973
CD: Walhalla, WH 90347, 2005

Try Me One More Time (Philips 6382 040) 1973

Volume II (Philips 6382 083) 1973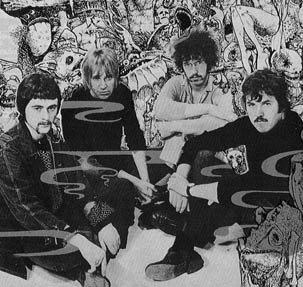 45s:
Travellin' Man/Forty Days (Mercury MF 1040) 1969
Try Me One More Time/Riding At Midnight (Mercury MF 1119) 1969
Nine By Nine/Going In The Out (Philips 600 6111) 1970 (as John Dummer Famous Music Band)
Oobleedooblee Jubilee/The Monkey Speaks His Mind (Vertigo 6059 074) 1972 (as John Dummer Oobleedooblee Band)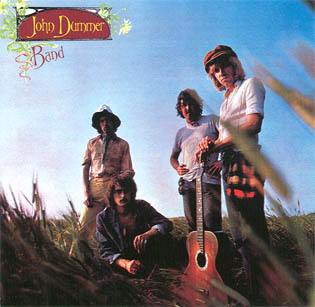 This blues outfit formed in the Summer of 1967 in London. By the beginning of 1968, Tony Walker and Roger Pearce had both quit the music business. The next line-up was playing solid Chicago-styled blues. In July 1968, they turned professional. By now, Steve Rye had departed for Simon and Steve, and Tony McPhee, a friend of Dave Kelly's, came in on guitar. However, McPhee's stay was brief - a few month later he left to join The Groundhogs. Their two albums for Mercury are the most sought-after by collectors.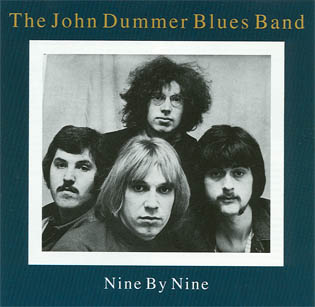 Dummer followed this with Music Band, a venture with violinist Nick Pickett, which achieved little here but had a French hit with "Nine By Nine".

Shortening their name to John Dummer, they signed to Vertigo, recording "Blue", with a cover designed by Roger Dean. The music was still competent blues-rock, but nowhere near as good as their earlier, late-sixties offerings on Mercury. Then, teaming up again with his original guitarist Dave Kelly, Dummer recorded "Oobleedooblee Jubilee" with a country-influenced band. This was a dreadful album, and Dummer went on to hit the skins for another appalling (if commercially successful) band, Darts.
Only his early albums are recommended. John Dummer's Famous Music Band's French hit, "Nine By Nine" can also be heard on Vertigo's 1971 compilation, "Heads Together, First Round".
Taken from The Tapestry of Delights - The Comprehensive Guide to British Music of the Beat, R&B, Psychedelic and Progressive Eras 1963-1976, Vernon Joynson ISBN 1 899855 04 1
---