Week of June 24, 2001
Il Balletto Di Bronzo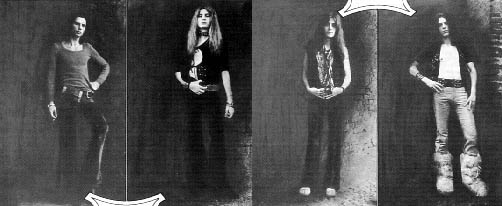 Personnel:
Lino Ajello - guitar
Gianchi Stringa - drums, percussion
Marco Cecioni - vocals
Miky Cupaiolo - bass
Gianni Leone - vocals, organ, piano, mellotron, moog, harpsichord, celeste
Vito Manzari - bass
Albums:
Sirio 2222 1970 RCA PSL 10459 (re-issued on CD by RCA, ND 71819)
Ys 1972 Polydor 2448 003 (Germany Polydor 2480 127; re-issued on CD several times by Polydor: 1989 Japan ERC 32001, 1993 Italy 519 388 2, 1994 - 523 693-2 with one bonus track)
Ys - English Version Mellow (MMP 112), 1992 (This contained two re-recorded tracks only, as the English version was never completed)
Il Re Del Castello 1980 Raro - NL 74220

Gianni Leone Solo (As Leo Nero):
Al Vero 1977, Harvest 3C064-18272
45s:
Neve Calda/Comincio' Per Gioco 1969 ARC/RCA - AN 4193
Si, Mama Mama/Meditazione 1970 RCA - PM 3549
La Tua Casa Comoda/Donna Vittoria - 1973 Polydor 2060 053
Primo Incontro/Secondo Incontro - Polydor AS 2448 003 (promo, no cover)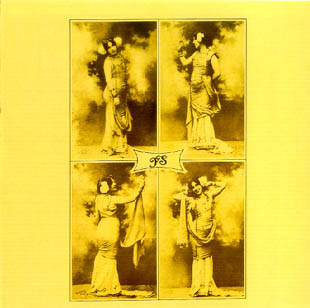 This was one of the most talented Italian groups. Formed in Naples in the late sixties, their first single, "Neve Calda", was released in 1969. The exact line-up behind Il Balletto Di Bronzo's first album is not known as it wasn't mentioned on the record sleeve. "Sirio 2222" was one of the best albums released in Italy prior to 1971. This is raw-edged, intelligent, heavy progressive rock at its absolute best - fronted by Lino Ajello's powerful electric guitars (comparable to Jimmy Page, Adrian Gurvitz and Jeff Beck) and an enthusiastic vocalist (comparable to Steve Winwood). Even a slightest blues influence wasn't common for Italian bands at the time. Only a couple of the nine tracks on the album are longer than 4 minutes, but their overwhelming power and great melodies make them irresistible. On "Meditazione", a string quartet and harpsichord add uncommon elements to their music.

With the new band members, Gianni Leone and Vito Manzari, Il Balletto Di Bronzo's sound changed considerably on their masterpiece second LP, "Ys" (1972). Leone's rich array of keyboards blended with Ajello's extremely heavy guitar style on this unforgettable concept album. The mood here is very sombre and gloomy, with a spine-chilling female soprano voice introducing the main musical theme at the start of "Introduzione". This is revisited with chords on electric guitar much later on "Primo Incontro". After a vocal part accompanied by organ, the rhythm section enters while the moog plays a variation of the main theme.

Further on, jazzy instrumental variations with a baroque touch are played with anguish and despair by Ajello and Leone at full speed, gradually turning into the most frighteningly intense music you can imagine. The remaining tracks share these qualities, and "Ys" is a really fantastic album, suitable to score a horror film about the death of Pompeii. An English version of it was never finished, although "Introduzione" and "Secondo Incontro" have recently been released on CD. After one disappointing single in 1973, Il Balletto split up. They never got the recognition they deserved, as is often the case. As Leo Nero, Gianni Leone released a solo album in 1977, inevitably featuring lots of keyboards. Still the music on it is quite ordinary and close to a mainstream singer/songwriter album with symphonic backing.
Taken from Scented Gardens of the Mind - A guide to the Golden Era of Progressive Rock (1968-1980) in more than 20 European Countries, by Dag Erik Asbjørnsen, Borderline Productions, ISBN 1-899855-12-2
Il Balletto Di Bronzo was surely one of the most unfortunate groups in the history of Italian progressive music. Their two really fine albums did not get the public acclaim they surely deserved. Due to the lack of publicity and maybe because they were too musically advanced for their time, they received no public recognition. The initial nucleus of Il Balletto was formed in Naples at the end of the sixties: the group chose Battitori Selvaggi as their name and specialised in hard rock. This line-up even featured Raffaele Cascone, the future DJ of Per Voi Giovani. Successively the name was modified into Il Balletto Di Bronzo, and their first single, "Neve Calda" came out in 1969, issued by ARC/RCA.

In 1970, their first LP, "Sirio 2222", was released on the same record label, featuring vocalist/guitarist Marco Cecioni and bassist Miky Cupaiolo. To this day, it's still one of the best heavy progressive rock albums made in Italy: their brand of rock is very much 'alive', at times extremely brutal and tempestuous in sound, and, above all, the best progressive tendencies in rock music can be traced back to this album and especially the fine suite, "Missione Sirio 2222". The phrasing between electric guitar and drums is very precise, and the contributions by other instruments (e.g. harp) are always clearly defined. It seems almost impossible that an Italian group could have released an album like this in 1970 while in the same year professional groups like Camaleonti were coming out with "Eternity". It's too bad that 'Sirio 2222' was not properly promoted by the RCA label, who potentially could have gotten the job done and pushed this incredible band to the forefront of the progressive scene. At the same time, the band released a single, "Si, Mama Mama", perhaps the most commercial-sounding track ever recorded by this group (not included on the LP). In 1971, a line-up change took place: the "survivors" of the early band, Lino Ajello and Gianchi Stringa (the fine drummer featured on the first album), added bass player Vito Manzari from Rome and ex-Citta' Frontale keyboardist Gianni Leone. The new quartet immediately started to work on a new album which was radically different to their debut. It was released in 1972 by Polydor under the title of "Ys". This album featured great sleeve design with the foldout cover and four pages inside listing all the lyrics. Musically "Ys" wound up as one the period's greatest concept albums. Everybody in its line-up deserves a particular mention, but above all there was new member Gianni Leone playing several different keyboards (organ, moog, celeste, spinetta) and becoming the real leader of the group, even if the background mixture of bass, guitar and drums is consistent throughout the album. The music itself here spans many genres and styles from classical to jazz and beyond, the lyrics are surreal and the playing is top-notch: perhaps this perfectionism caught the public by surprise, because "Ys" requires several plays. It was supposed to come out also as an English version: in fact, the English lyrics would have better suited this kind of music, but for some reason this did not happen. In the period between 1972 and 1973, Il Balletto participated in various concerts, such as Controcanzonissima, festivals for young people, and a jam session at the Altro Mondo in Rimini. During the same period, the band released its last single, which was somewhat more accessible than the cuts contained on "Ys". However, it was all but ignored by the record buying public, and afterwards the group split up. Vito Manzari played for a while with Alan Sorrenti while Gianni Leone (under the pseudonym of Leo Nero) moved to Los Angeles and began a solo career to very little acclaim.

There's a certain sense of sadness and disappointment for yet another legitimate group from the most creative period in the history of progressive music that was totally forgotten, while other - surely inferior - formations kept afloat.
Taken from "The Return of Italian Pop" by Paolo Barotto (Vinyl Magic VM201, 8016158220124)
Vinyl Magic/BTF web site: www.btf.it
---