Week of July 18, 1999
Help Yourself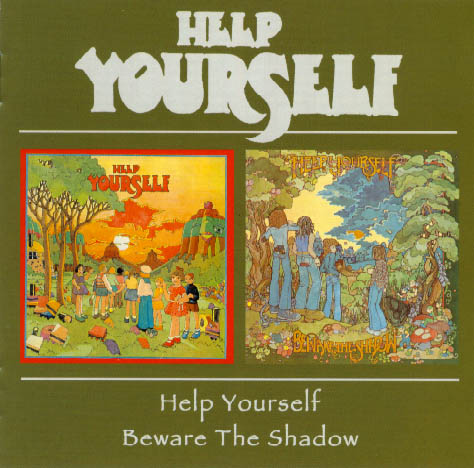 Personnel:
Dave Charles - drums, vocals
Malcolm Morley - guitar, vocals
Richard Treece - guitar, vocals
Ken Whaley - bass
Paul Burton - bass, guitar
Jo Jo Glemser - guitar
Ernie Graham - guitar
Albums:
Help Yourself (Liberty LBS 83484) 1971
Strange Affair (United Artists UAS 29287) 1972
Beware Of The Shadow (United Artists UAS 29413) 1972
Return Of Ken Whaley (United Artists UAS 29487) 1973
Happy Days (United Artists UA Free 1) 1973
Return Of Ken Whaley/Happy Days (United Artists UDG 4001) 1973
Help Yourself/Beware Of The Shadow available as a 2-on-1 CD, BGOCD385, 1998
Strange Affair/Return Of Ken Whaley/Happy Days available as a 2CD reissue set, BGOCD452, 1999
5 (unreleased 1973 recordings & a few tracks recorded in 2002/2003) HUX054, 2004
45s:
Running Down Deep/Paper Leaves (Liberty LBF 15459) 1971
Heaven Row/Brown Lady (United Artists UP 35355) 1972
Mommy Won't Be Home For Christmas/Johnny B. Goode (United Artists UP 35466) 1972
A progressive outfit, formed in 1969 and who also have one track, Street Songs, on the All Good Clean Fun compilation and two live tracks, Eddie Waring and Mona, on Christmas At The Patti.
Their first album is rather mainstream progressive rock meets pub rock, despite some excellent songs written by Malcolm Morley including the excellent Deborah. Most of the musicianship on the album is raw and derivative (with exception of Richard Treece's guitar) and consequently the punters weren't at all interested. After its release, Whaley departed for Ducks Deluxe and was replaced by Paul Burton.
Strange Affair exhibited a strong US West Coast influence with greater musical improvisation and some fine moments. Beware Of The Shadow continued in much the same vein. Listen out for their magnum opus, Reaffirmation, on this one, as well as American Mother.
Ken Whaley rejoined the band in 1973, hence the title of their final album.
After their demise, Malcolm Morley had a spell with Man (and Ken Whaley later joined him there). The rest of the band joined Deke Leonard's Iceberg, and Treece was later in The Flying Aces.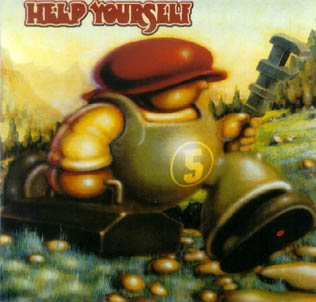 Taken from The Tapestry of Delights - The Comprehensive Guide to British Music of the Beat, R&B, Psychedelic and Progressive Eras 1963-1976, Vernon Joynson
ISBN 1 899855 04 1
---