Week of April 21, 2002
Ginhouse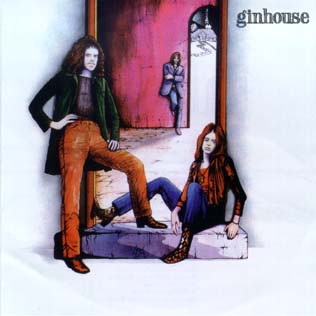 Personnel:
Stewart Burlison - bass, vocals
Geoff Sharkey - guitar, vocals
David Whitaker - drums
Album:
Ginhouse (B&C CAS 1031) 1971
Reissued by Green Tree/Repertoire, GTR-012, 1993

A hard rock trio from Newcastle whose album is now rare. They had a good reputation as a live act and wrote some strong material on their album, with the continuous track "The House"/"Sun In A Bottle" the highlight, alongside a cover version of The Beatles' "And I Love Her". Geoff Sharkey had earlier played in Sammy.
Taken from The Tapestry of Delights - The Comprehensive Guide to British Music of the Beat, R&B, Psychedelic and Progressive Eras 1963-1976, Vernon Joynson ISBN 1 899855 04 1
---