Week of May 25, 2003
East of Eden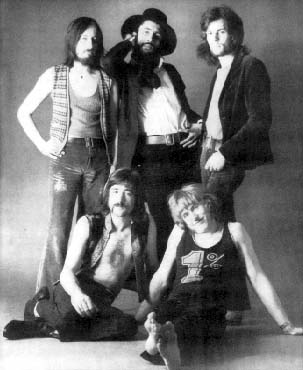 Personnel:
Dave Arbus - Violin, Flute
Ron Caines - Sax
Dave Dufont - Drums
Geoff Nicholson - Lead Guitar
Steve York - Bass
Geoff Britton - Drums
Andy Sneddon - Bass
David Jacks - Vocals
Jim Roche - Guitar
Jeff Allen - Drums
Dave Weller - Sax
Martin Fisher
Joe O'Donnell - Violin
Garth Watt Roy - Guitar
Les Davidson - Guitar
Peter Filleul - Keyboards
Dean Ford - Vocals
George Howden - Trumpet

Albums:
Mercator Projected (Deram DML/SML 1038) 1969
(CD reissue - Repertoire PMS 7040-WP, 1998)
Snafu (Deram SML 1050) 1970
(CD reissue - Si Wan SRMC 0071)
East Of Eden (Harvest SHVL 792) 1971
(CD reissue - Repertoire REP 4877, 2001)
New Leaf (Harvest SHVL 796) 1971
(CD reissue - Progressive Line PL 566, 2002)
World Of (Decca SPA 157) 1971
Jig-A-Jig (Deram NDM 674) 1971
(CD reissue - Repertoire PMS 7073-WP, 1997)
Snafu/Mercator Projected (double) (Deram SDM 30131 2) 1975
Another Eden (EMI 97101) 1975
Masters Of Rock (EMI 06295117) 1975
Here We Go Again (EMI 06298065) 1976
Things (Nova 628367) 1976

45s:
King Of Siam/Ballad Of Harvey Kaye (Atlantic 584198) 1968
Northern Hemisphere/Communion (Deram DM 242) 1969
Jig A Jig/Marcus Junior (Deram DM 297) 1970
Ramadhan/In The Snow For A Blow (Deram DM 338) 1971
Boogie Woogie Flu/Last Dance Of The Clown (PS) (Harvest HAR 5055) 1972
Sin City Girls/All Our Yesterdays (United Artists UP 35567) 1973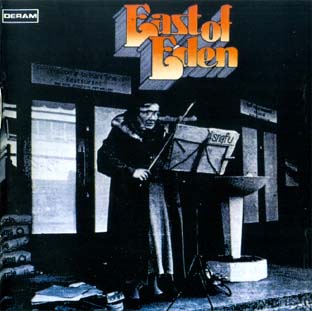 A progressive band formed in Brighton in 1968 by violinist and multi-instrumentalist Dave Arbus. Their novelty hit with the instrumental 'Jig A Jig' was completely untypical of their usual musical style, progressive rock with lots of hard rock guitar and Dave Arbus' wild violin work.

The band were very popular in London's underground clubs. Their debut album came in an outstanding sleeve and was the best example of their Eastern-influenced rock. Guitarist/vocalist Nicholson left after this along with drummer Dufont and bassist York (who joined Manfred Mann's Chapter 3).

'Snafu' veered more towards jazz-rock but was their most successful album commercially, getting into the Top 30. It was also a big success on the Continent as was their 'Ramadhan' 45.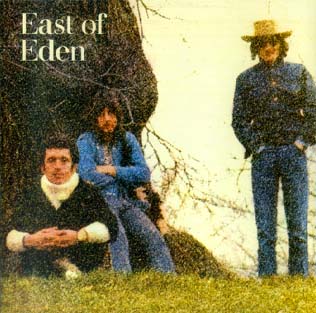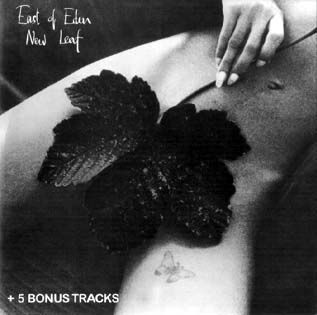 In 1970, they signed to Harvest, but their first album for them was rather mundane, having sacrificed their earlier Eastern influence for a country sound. 'New Leaf' was slightly better, and certainly the opening cut, 'Bradshaw The Bison Hunter', is worth a spin. After this, Arbus quit though he later reappeared on Roger Daltrey's self-titled solo album. The band carried on replacing him with former Mushroom violinist Joe O'Donnell. This line-up recorded a couple of further albums which only appeared on the Continent, before splitting up in 1978.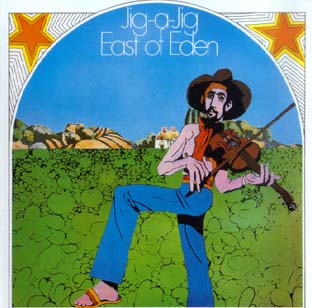 'Hemisphere' can also be heard on 'Rubble Vol. 12: Staircase To Nowhere' (LP) and 'Rubble Vol. 6' (CD). It was based around a distinctive guitar riff topped with Arbus' frenetic violin work and has a rather hypnotic ending with good flute and effects. Earlier in 1971, 'Harvest Bag' included 'Ain't Gonna Do You No Harm', and two years earlier, 'Communion' was featured on 'Wowie Zowie! World Of Progressive Music'.

Geoff Britton later played with Wings, whilst Joe O'Donnell made several solo albums in the seventies and eighties, many of which feature guest appearances by Rory Gallagher. Les Davidson ended up doing session work in London in mid-80s.

(Vernon Joynson/Tom Wilkins)
Taken from The Tapestry of Delights - The Comprehensive Guide to British Music of the Beat, R&B, Psychedelic and Progressive Eras 1963-1976, Vernon Joynson
ISBN 1 899855 04 1
---