Week of July 15, 2001
Dalton
Alex Chiesa - flute, vocals
Temistocle Reduzzi - keyboards, vocals
Aronne Cereda - guitar, vocals
Rino Limonta - bass, vocals
Tati Locatelli - drums, vocals
Giancarlo Brambilla - keyboards
Albums:
Riflessioni: Idea D'Infinito - 1973 Music LPM 2011 (reissued on CD by Vinyl Magic, VM012)
Argitari - 1975 IAF 29001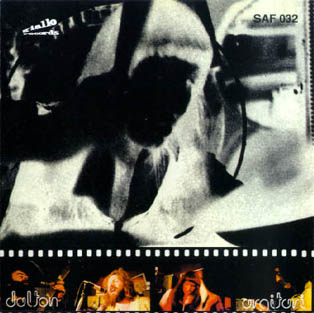 This group has been known to collectors for many years, due to the interest in their very rare first album. Although issued in 1973, it sounds more like 1970 due to the technical quality (not bad but more rudimentary than most 1973 releases). The album title is a combination of the two best tracks, showcasing powerful early progressive rock with plenty of flute and guitar riffing (comparable to Jethro Tull 1969-70 and the first Gravy Train album) and some psychedelic sound effects. On other tracks, like the ballad, "Cara Emily", the band strived for eclecticism and variance of sound. An interesting album.
Taken from Scented Gardens of the Mind - A guide to the Golden Era of Progressive Rock (1968-1980) in more than 20 European Countries, by Dag Erik Asbjørnsen, Borderline Productions, ISBN 1-899855-12-2
---