Week of August 1, 1999
Coast Road Drive
Personnel:
Craig Austin - Vocals
Steve Chapman - Drums
Charlie Harrison - Guitar, Bass, Vocals (ex-Judas Jump)
Nicky Hopkins - Percussion
Steve Krieger - Guitar, Vocals
Henry Lowther - Trumpet (Keef Hartley Band)
Chris Mercer - Sax (ex-John Mayall, Keef Hartley Band)
Les Nicol - Guitar, Vocals
Mick Weaver - Keyboards (Keef Hartley Band)
Album:
DELICIOUS AND REFRESHING (Deram SML 1113) 1974
CD: Prog Temple PTCD8019, 2014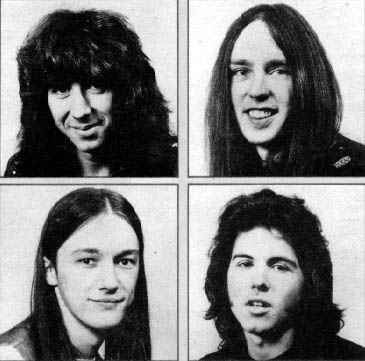 A laid back progressive album which now interests collectors. Les Nicol and Steve Chapman were earlier members of Distant Jim along with Craig Austin who did some session work for Coast Road Drive. Steve Kreiger was the main writer and vocalist behind the band, somewhat in the style of Lowell George.
Taken from The Tapestry of Delights - The Comprehensive Guide to British Music of the Beat, R&B, Psychedelic and Progressive Eras 1963-1976, Vernon Joynson
ISBN 1 899855 04 1
This is an extremely rare and sought-after DERAM albums from the 70s, featuring many ex-members of Keef Hartley Band - interesting to both collectors of English progressive rock and KHB connoisseurs. - A.G.
---