Week of March 28, 1999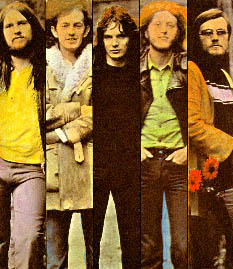 Personnel:
Stewart Brown - Vocals, Guitar
B.J. Cole - Steel Guitar
Mick Grabham - Guitar, Keyboards, Vocals
Rick Wills - Bass, Vocals
John Willie Wilson - Drums
Steve Marriott - Piano, Vocals
Roy O'Temro - Drums
Albums:
Cochise (United Artists Uas 29177) 1970 (reissued on CD by Kissing Spell, 2002 - SCD933)
Swallow Tales (Liberty Lbg 83428) 1971 (reissued on CD by Kissing Spell, 2002 - SCD934)
So Far (United Artists Uas 29286) 1972 (reissued on CD by Kissing Spell, 2002 - SCD935)
45s:
Watch This Space/59th Street Bridge Song (United Artists UP 35134) 1970
Love's Made A Fool Of You/Words Of A Dying Man (Liberty LBF 15425) 1970
Why I Sing The Blues/Jed Collder (Liberty LBF 15460) 1971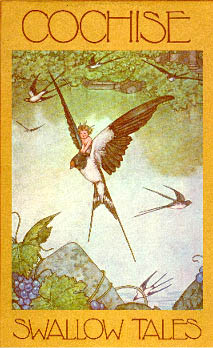 ---
This band are more significant for who they included than what they produced. After their demise, Mick Grabham made a solo album in 1972 and joined Procol Harum the following year. B.J. Cole also recorded a solo album in 1972, called "New Hovering Dog" before becoming an important session musician playing with the likes of Uriah Heep and many others throughout the 70s. Stevie Marriott was in The Small Faces and Humble Pie. He also made solo recordings.
Cochise have one cut, "Home Again", on United Artists' 1971 compilation "All Good Clean Fun". They played country-rock.
Taken from The Tapestry of Delights - The Comprehensive Guide to British Music of the Beat, R&B, Psychedelic and Progressive Eras 1963-1976, Vernon Joynson
ISBN 1 899855 04 1
---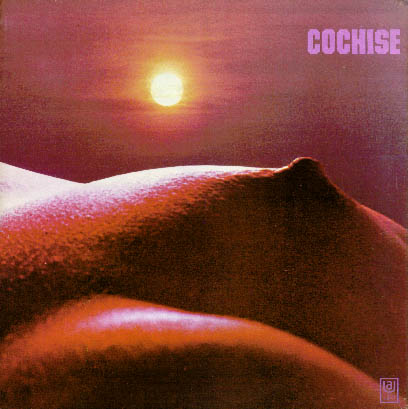 ---
So much for "Tapestry" this time... Cochise were a fantastic (but sadly short-lived) early 70s country-rock band which created a very special and unique sound that was unlike any other band, and yet one I personally crave for every time I'm ready to delve deep into the vaults of 70s rock. Founded by pedal steel player-extraordinaire B.J.Cole and guitarist Mick Grabham, the group recorded just three albums (now all available on CD!) and a handful of singles before its members decided to call it a day and go their own separate ways.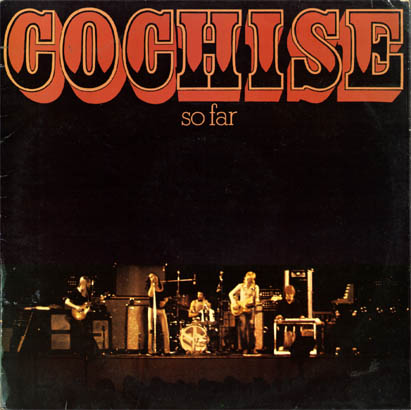 In my opinion, there are basically two sides to Cochise - when they played country-rock, they played mellow, laid-back, quiet and pleasant (but very talented and well-written!) country-tinged songs that were uniquely theirs and unlike any other band. I don't think a comparison with, say, Creedence Clearwater Revival would do them justice - the two bands were nothing alike. Where John Fogerty would belt out his lyrics, Cochise would take it nice an' easy, as if inviting you to sit down on a sunny day and sip on a glass of lemonade... Where they (Cochise) actually rocked, their country tinge would disappear and they would sound more like a great 70s blues-rock band, not unlike Free or Bad Company! B.J.'s pedal steel was still very much present in the mix, and it was weird to hear this essentially made-for-country instrument on such decidedly non-country numbers, but at the same time it all somehow worked!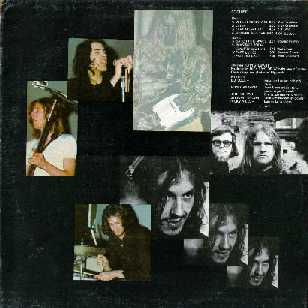 In a perfect world, they would've stayed together for a few more years and created some more of that magic I now yearn for, and I know I'm not alone on this...
Alex Gitlin, March 1999
---