Week of October 2, 2005
Clear Blue Sky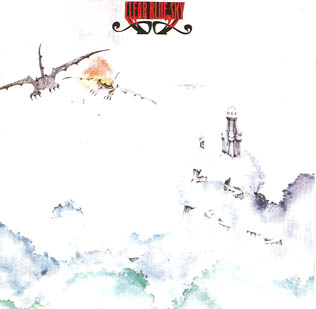 Personnel:
Mark Sheater – Bass
John Simmons – Guitar
Ken White – Drums

Album:
Clear Blue Sky (Vertigo 6360 013) 1971
(also issued in Europe as "Play It Loud")
CD: Repertoire 4110-WP, 1990

Destiny (Saturn Records SRLP 101) 1990
(comprises recordings made after their Vertigo album)
CD: Aftermath AT 1005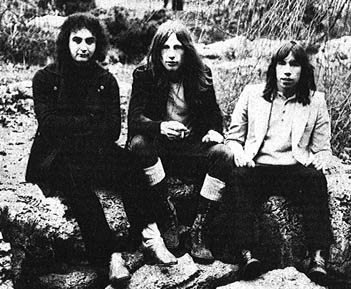 This hard rock/progressive album is now quite sought-after by collectors. The semi-pro band came from Acton, West London and were discovered by Patrick Campbell-Lyons of Nirvana, playing in a local youth club. He signed them to Vertigo in 1970 and the three members were only eighteen when they recorded the above album. In Europe it was retitled, "Play It Loud" and issued in a different sleeve.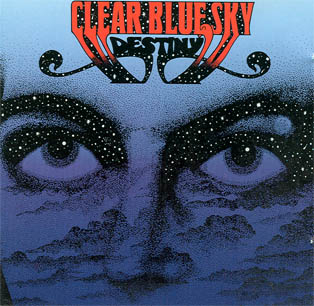 They split in 1973 and John Simms went on to Tangerine Peel, The Needle, Separate Energy and ended up in Ginger Baker's touring band. Clear Blue Sky reformed in 1990 and issued an album of post-1973 outtakes entitled, "Destiny".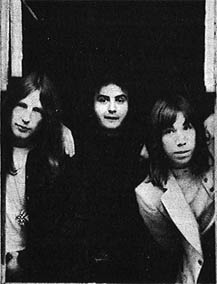 They also have one cut, "Bird Catcher", on Vertigo's 1971 "Heads Together, First Round" compilation.
Taken from The Tapestry of Delights - The Comprehensive Guide to British Music of the Beat, R&B, Psychedelic and Progressive Eras 1963-1976, Vernon Joynson ISBN 1 899855 04 1
---